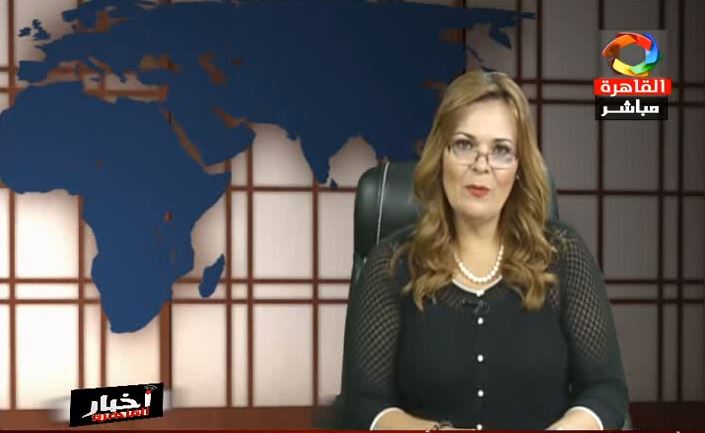 Egyptian television anchor Azza El Hennawy has been suspended for the second time for "violating professional standards" after she criticized President Abdel Fattah Al-Sisi and the government on her show last week.
The chairman of Egyptian Radio and Television, Essam El Amir, established a committee to investigate whether El Hennawy is guilty of violating professional ethics.
Lawyer Samir Sabry has also accused El Hennawy of defaming the state and inciting people to overthrow the government, declaring, "The Muslim Brotherhood is a sleeper cell spreading in Maspero [Egypt's television headquarters]."
During an episode with journalist Osama Shehata, El Hennawy lashed out at Al-Sisi, saying, "You didn't solve anything since you began ruling Egypt; you promised that within two years we will see a new Egypt, and one year and eight months have passed without any improvements. Only a few months are left and we are waiting."
The two-minute clip of her candid criticism went viral on social media, with users meeting the anchor's words with mixed reactions.
El Hennawy's message to the president and government is a rare show of frankness from TV hosts in Egypt, where many choose to either support the government or stay mum about controversial issues.
However, the TV anchor, whose weekly Sunday program airs on the state-owned "Al Qahera," devoted the whole episode to discussing the political situation in Egypt. El Hennawy likened the current president's policy and presidency bid to the Muslim Brotherhood running for all the seats in the 2012 parliament after claiming they had no interest in the parliament and presidency.
El Hennawy was previously suspended from her program in November of last year for criticizing the president, particularly in the wake of widespread flooding in Alexandria, which crippled the coastal city and left 7 dead. She was also suspended under Mohamed Morsi's presidency, whose administration she also took aim at.
---
Subscribe to our newsletter
---