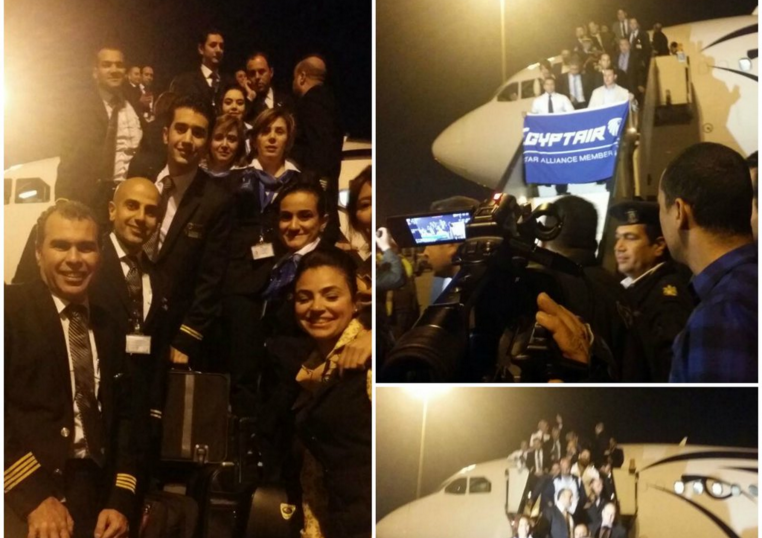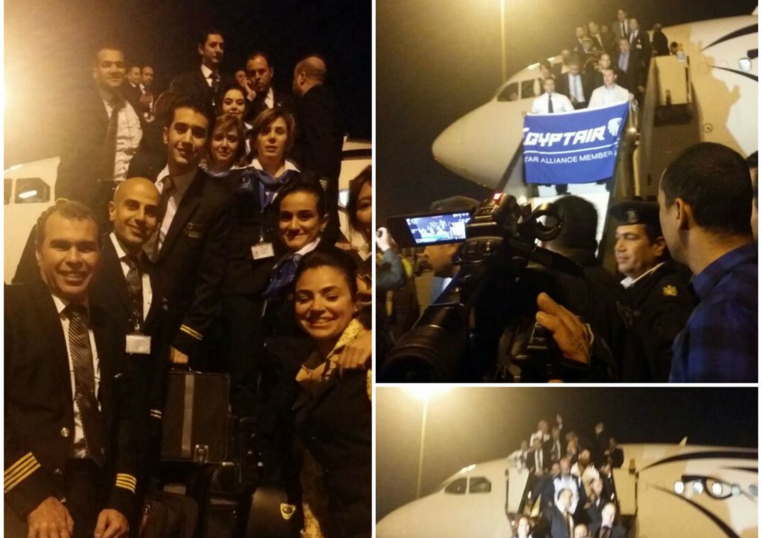 All passengers who were aboard EgyptAir flight MS181, which was hijacked early on Tuesday, arrived in Cairo after spending several hours in Cyprus.
EGYPTAIR flight no 742 heading to Cairo from Larnca has just arrived in Cairo int'l Airport.

— EGYPTAIR (@EGYPTAIR) March 29, 2016
ِِEgyptian Prime Minister Sherif Ismail greeted the passengers and crew at Cairo International Airport, where they landed at around 9 pm on Tuesday.
Egypt's Minister of Civil Aviation Sherif Fathy, along with Vice Chairman of EgyptAir Holding Ahmed Adel, traveled to Cyprus to "follow up the safe arrival of the passengers and cabin crew of the hijacked aircraft back to Cairo International Airport," EgyptAir had announced via Twitter.
The EgyptAir flight was en route to Cairo from Alexandria's Borg Al-Arab at around 7 am on Tuesday when the hijacker, later identified by officials as Seif El-Din Mostafa, began to demand that the plane land in Turkey or Cyprus and threatened to detonate a suicide belt.
Upon the plane's landing in Cyprus' Larnaca airport, several passengers were released but the pilot, three foreign passengers and some crew members remained onboard for some time while negotiations with the Mostafa were underway.
All those remaining on board the plane eventually departed and Mostafa was arrested.
According to Cypriot officials, Mostafa's alleged "suicide belt" was a fake and no explosives were found on board the plane.
Fathy had said during a press conference earlier on Tuesday that authorities remained unsure whether the alleged suicide belt was real but that security officials were treating the threat as real to avoid putting the passengers at risk.
Cypriot President Nicos Anastasiades said that the incident was not terrorism-related.
---
Subscribe to our newsletter
---