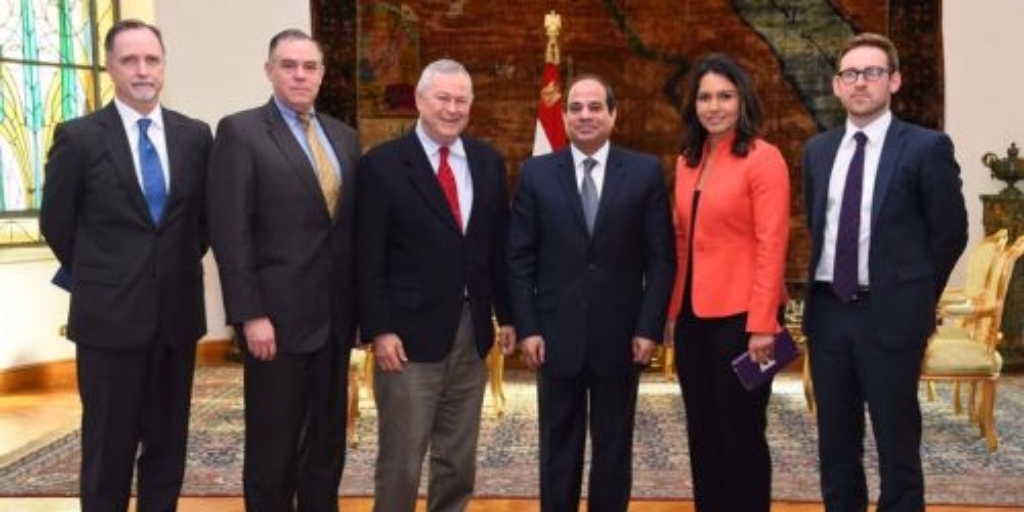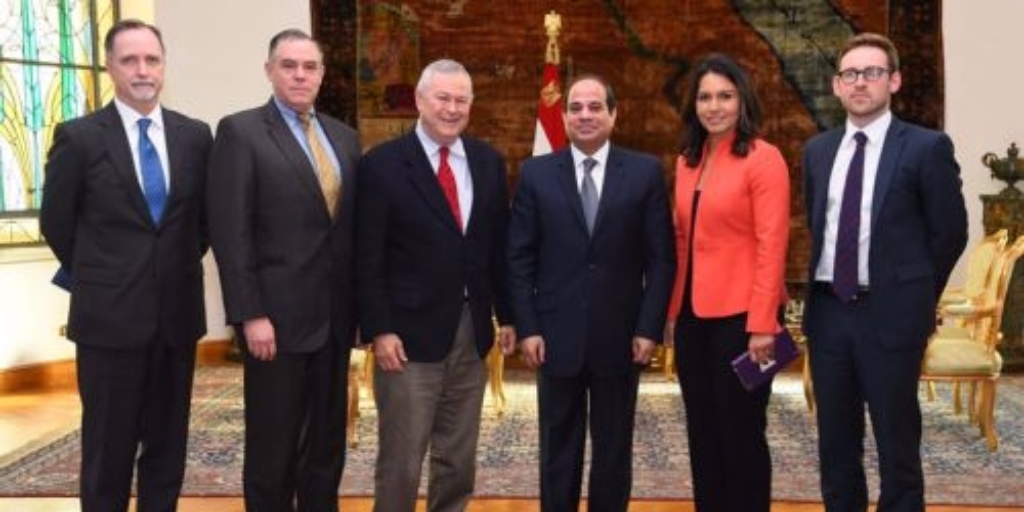 United States Senator Lindsey Graham stressed the importance of Egypt's stability, after meeting with Egyptian President Abdel Fattah Al-Sisi in Cairo on Sunday.
Senator Graham highlighted the region's decreasing stability, noting that the situations in Libya and Syria have deteriorated since his previous visit to Egypt last year. He also lauded Al-Sisi and expressed his support for the general-turned-president, saying that Egypt's stability "is more important than any other time."
"[Al-Sisi] was the right man at the right time to lead Egypt, the transitional process, and to consolidate the rule of law, human rights and the fight against terrorism," Graham said at a press conference following his meeting with the Egyptian president.
Graham is heading a US congressional delegation to Egypt that arrived in Cairo on Saturday.
The delegation arrived in Cairo on Saturday to discuss "shared interests related to security, stability, and the fight against terrorism," as well as to visit "projects, implemented by the United States Agency for International Development (USAID), which are designed to protect Egypt's cultural heritage and support its economic development," according to a statement from the US embassy.
In addition to meeting Al-Sisi on Sunday, the delegates met with Defense Minister Sedky Sobhy on Saturday to discuss regional security and the development of terrorism in Egypt and the region.
The United States provides USD 1.3 billion in military aid and USD 150 million in economic aid to Egypt every year. While a portion of this aid is contingent on Egypt maintaining certain standards, including the protection of human rights, the Obama administration announced it is seeking to remove this stipulation.
 Secretary of State John Kerry defended the proposal by pointing to Egypt's strategic significance to the US as well as the country's deteriorating security situation and the rivalry between various global actors to exert influence in Egypt.
"We've got a huge interest in making sure that Egypt doesn't go down into a more difficult status than it is," he said at the Congressional budget hearing in February.
---
Subscribe to our newsletter
---