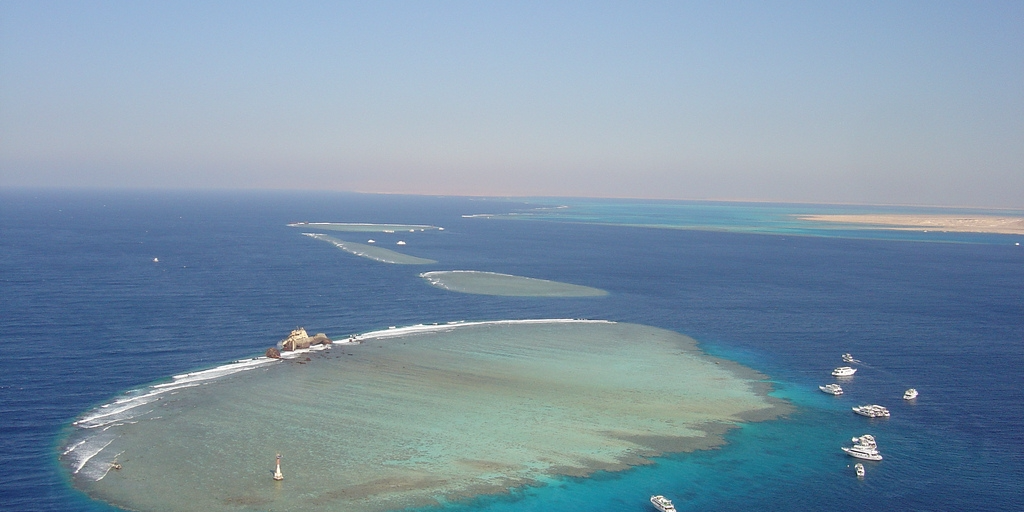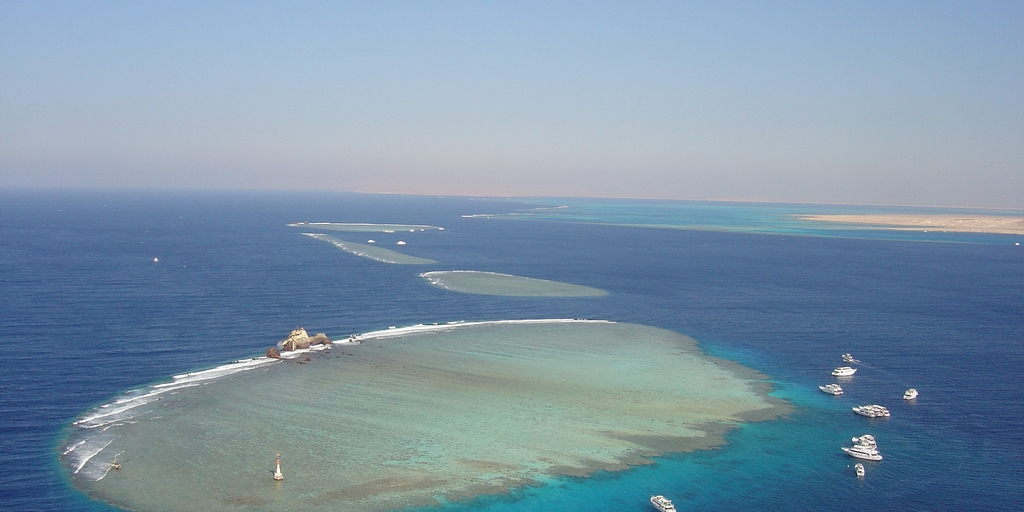 By Saada Abdel Kader
Private tourism companies involved in the scuba diving business fear that a potential loss of the Red Sea islands of Tiran and Sanafir to Saudi Arabia will turn the state of the industry from bad to even worse.
Egypt's cabinet announced Saturday that a maritime border agreement has been signed with Saudi Arabia stipulating that the Red Sea islands of Tiran and Sanafir fall within Saudi Arabia's territorial waters.
The agreement, which is yet to be ratified by the Egyptian parliament, has come under heavy scrutiny from many Egyptians who argue the two islands belong to Egypt and should not be given up to Saudi Arabia.
Whereas many Egyptian activists and critics of the government say that the ownership of the two islands is a matter of national security, tourism companies based in the Red Sea resort of Sharm El-Sheikh have other reasons for opposing the agreement.
The loss of the two islands would prove disastrous at a time when tourism is already dipping, and 2,500 Egyptian and foreign tourists heading to Sharm for scuba diving on a daily basis, according to tourism companies.
The Egyptian cabinet mentioned in its statement that Egypt and Saudi have been in negotiations for more than six years in order to reach a demarcation agreement regarding maritime borders between both states.
Saudi Arabia had "leased" the islands to Egypt in 1950 to provide for their protection, which Egypt has been doing ever since, the cabinet added.
Tiran is located in the Gulf of al-Aqaba, about 5 or 6 km from the Sinai Peninsula, and it has a total area of about 80 square km. Sanafir lies to the east of Tiran, with a total area of 33 square km.
Salah El-Din Atef, a CEO of one of Sharm el-Sheikh's tourism companies, says that Tiran and Sanafir are hotspots for both Egyptian and foreign scuba diving hobbyists. If Egypt sacrifices them to Saudi Arabia, none of the tourism companies will have access to them, because they will no longer be in domestic waters and will belong to another state.
Atef added that the Tiran island offers a unique scuba diving experience because it leads to al-Gharqana, where a German ship ran into fossilized coral reefs in 1956. The body of the ship is now divided into two parts, 24 meters below the sea and the rest on top of the water, making it another tourist attraction.
Gamal Abu Zaid, a manager of another Sharm el-Sheikh tourist company, says that the loss of Tiran to any other state will negatively impact the Egyptian tourism industry.
Thirty scuba diving trips head to the islands on a daily basis, Abu Zaid said, adding that the islands are also marked by their coral reefs and colorful fish, in addition to the sunken ship.
Some tourists only visit Sharm el-Shiekh because the tourism program includes a day or two scuba diving in Tiran and Sanafir, Abu Ziad says, adding that a scuba diving trip to the island costs the Egyptian tourist EGP 200 and the foreign tourist USD 35 (EGP 1 = around $8.88).
Mohamed al-Ubary, a military general and ex-manager of the Nasser Military Academy, denies that there are any peacekeeping troops on the two islands, despite their location between Egypt and Israel.
According to al-Ubary, in 1982 the two islands were put under the supervision of the Saint Catherine police station located in Southern Sinai. He added that the two islands belong to Saudi Arabia and were only under Egyptian protection.
This content is from: Aswat Masriya
---
Subscribe to our newsletter
---