Even though it might seem impossible with an Egyptian passport, Fady Hanna is on a quest to visit all 193 countries in the world one country at a time. Fady has so far traveled to 86 countries, a number that only a few Egyptians have managed to achieve.
He will be speaking at Safar Project's first-ever travel event in the Greek Campus in downtown Cairo on Tuesday, April 19 at 7 pm. Tickets are available for EGP 20.
We met Fady on a weekday after he finished his day job to know more about his mission and his travel secrets that helped him travel to all these countries.
So how did the journey first start?
It all began in 2004 when I went to the United Kingdom to start university. At that time, I was traveling between Egypt and the UK, but in 2007 I started visiting other countries. Of course traveling started slowly and I didn't start with exotic countries like the countries I go to now. When I first started, I went to Turkey, Switzerland, The Netherlands and a few European countries.
After that I started exploring other territories. The last three years were the years I travelled the most in. Traveling evolved according to my circumstances: when you're young and still studying or recently graduated from college, you don't have enough money to travel the world. A lot of the countries I travel to now were hard to visit when I was young.
Why are you traveling?
Traveling to me is the most meaningful thing in life. Some people may say that it's not that important and it's only a luxury when it comes to paying for monthly needs like rent and other obligations. I understand all that of course and I am not saying you should forget about your responsibilities. No, the message I am trying to send is about saving money that we usually spend on things that are not that important in our lives and spend the money saved on traveling.
When you make traveling a priority you will be able to give up stuff you don't really need. Traveling is more important than the things you are already thinking to give up on while reading this line. Like I said, you shouldn't leave everything behind and spend all your money on traveling.
God did not make the world so you can see pictures of it on television or on Facebook, he made it so you can explore it and see everything for yourself.
Speaking of money, what's the best strategy to follow when it comes to saving money and creating a budget before traveling?
Each one of us can control his will and desires, we can all control our time, responsibilities and people we meet. The same concept applies to money. Before buying or doing anything you should ask yourself if it will be beneficial. Does it have a positive outcome on my life? Or are am I just going to buy another product and put it in the drawer a few days later just like the other stuff we buy.
So you have to decide where your money goes. You don't have to spend all your money on traveling, just spend it on the thing you really love and consider a priority. Doing that of course means you will miss out on a few stuff so you can save money and reach your goal, but when you reach this goal, whether it is traveling or not, it will be the best feeling ever.
Traveling is not impossible, I didn't steal a bank or inherit money from a rich uncle and my parents don't hand me money so I can travel. All I do is that I save money from my salary. When I first started in an entry job in my company, I traveled according to my salary at that time: I started growing step by step and so did my travels, thus, the countries I traveled to changed.
Even now, there are countries I won't be able to go to until I grow more and more at my job and save more money from my salary. One day I want to go to the North Pole, and in 10 years from now I'll go to space! But I will only be able to do so when the conditions are suitable for me. No one should ever stop your dreams, just keep working on it.
Those who travel a lot always assure that what they've learned from traveling is much more valuable than what they've learned in school or college. Why is that?
I am sure you know the quote, "The world is a book and those who do not travel read only one page."
My thoughts about this is that when you go to school, you interact with people from the same environment and society you're from. The same thing with happens with college. In the end, you're almost similar to the people around you in many ways. Then, when you get a job, you'll find the same people too. Nothing bad about that, but it's just the same people.
There are a lot of other people you never met with different ways of thinking and different lifestyles. The world is full of these people, people who are not like you. Here you're one of the majority, but when you're traveling, you won't be and you'll learn a lot more when you're the minority in another country.
When you're traveling you'll also learn how important it is to respect those who are around you. I learned that I should take care with how I act and recognize that what I consider to be normal is unacceptable to other people and might even hurt them because they have different values.
Traveling will help you get a good grasp on that. Let's face it, if all your life you're just meeting Egyptians like yourself all the time, you won't be able to easily accept people of the world who are not similar to you and your circle. When you travel, you coexist with different nationalities, you talk with them get to know them and know their thoughts. You also start knowing that we're not alone in this world. There are a lot of cultures, arts, civilizations that are worth your time. The world itself looks different in each country.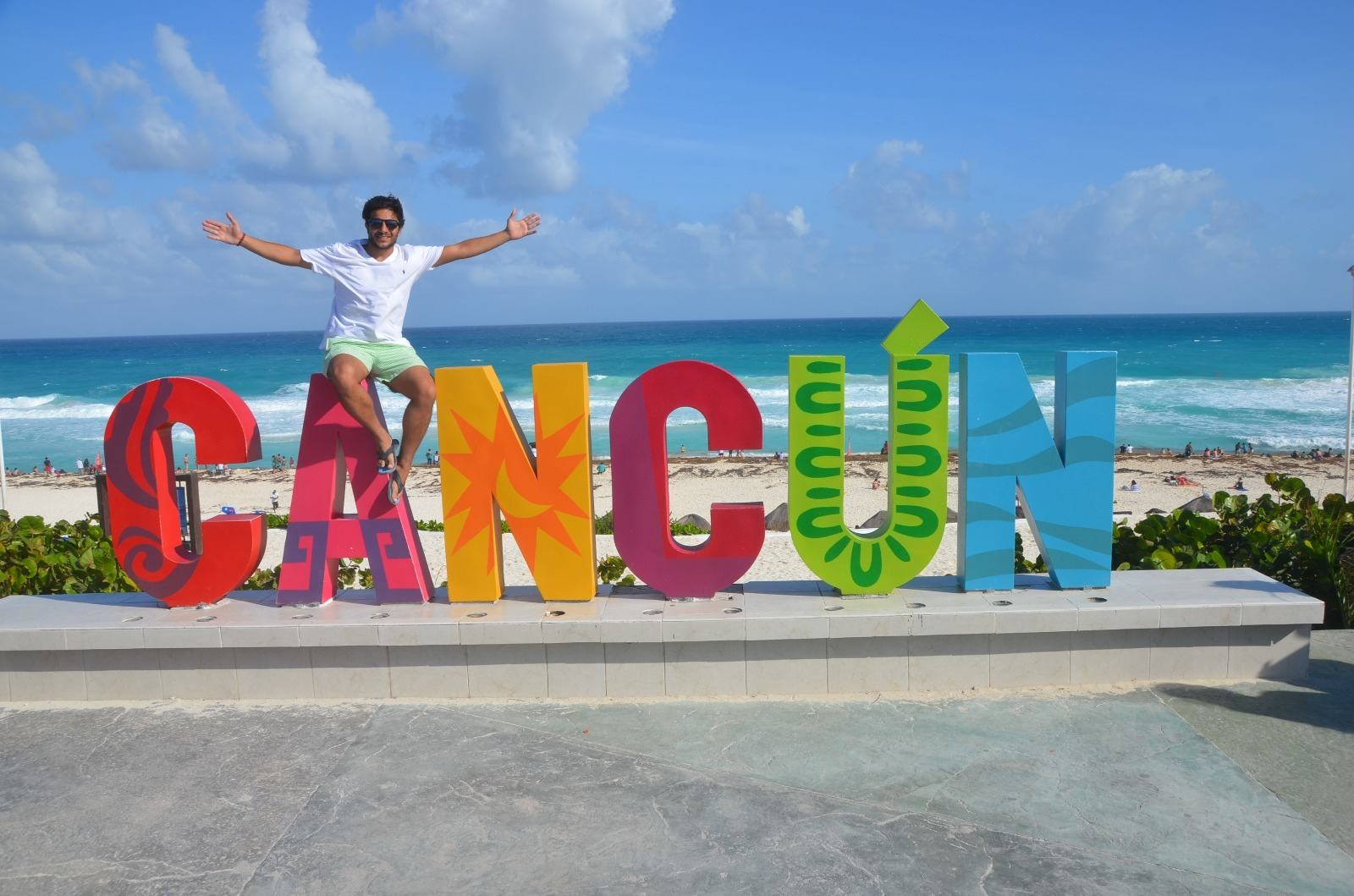 What country did you prejudge before going to but later proved you wrong when you visited it?
Here is something I learned from traveling a lot: Never put expectations to any place you're going to. Most of your expectations will be wrong. Everyone looks at a country from his or her own perspective – I could love a country that you will hate and vice versa.
When we travel we have something in mind that we want fulfilled; each one of us travels to a country unintentionally thinking that it will turn out just as he/she assumes it is.
In the end it's all about why you're traveling to this country. Let's talk about India as a good example. If you're going there for parties and nightclubs, you won't have the time of your life and you're probably better off somewhere else. But if you're going there for the culture, the people, nature and festivals, then you'll have a trip you'll never forget.
Egyptians often complain that the process of obtaining visas is particularly difficult. What do you think Egyptians should do before applying at embassies?
Let's talk about the Schengen visa as a good example. There are a few myths always circulating about Schengen. The first myth is not really a myth but more of a perception, which you'll listen to a lot before applying. People will tell you that If you've never travelled before and your passport is empty (no previous visas or stamps), then there is no way you're getting a Schengen visa.
A lot of people got it without traveling anywhere before, but definitely a bigger percentage gets the Schengen visa when they have previous visas in their passport.
For those who are traveling for the first time and want to visit Paris or Barcelona, I feel you and I know how much you want to do that, but when you're applying with an empty passport you have just a small chance of getting the visa.
The situation now is not that good with European embassies because of the country's conditions. They're afraid that you'd go to their country and never come back – lots of people did that before.
Europe consists of 26 countries, that's just 12 percent of the world. I won't lie, this 12 percent is one of the best in the world, but there are also a lot of other beautiful places. Go to countries that don't ask for a visa for Egyptian passport holders, or countries where you can get a visa upon arrival or those with easy visa requirements.
When you apply for a Schengen with a few stamps on your passport, your situation will be a lot better.
Another myth is that if you were granted the Schengen visa once or a few times, you'll be able to get any other visa easily. That is not true.
Another myth is about the money you should have in your back account. People say that you must have gazillions. This is inaccurate. What's important about your bank accounts is transactions. Deposits and withdrawals over a period of six months will be examined. Do not borrow a lot of money and put it in your bank account suddenly. You'll surely get rejected.
So make sure you have a good record of transactions in your bank account, a few stamps in your passport, travel insurance and hostels or hotel bookings
. Your bookings should also be compatible with the money in your account.
Where do you stay when you travel?
It depends on the country I'm in. In some countries, I've had to stay in hotels, even though I prefer hostels, because the hostels in
 these countries were not safe and had bad reviews.
Why do I prefer hostels? Because 100 percent of the people there are travelers just like me traveling to enjoy the country, whether with their friends or alone. They're staying there just to travel and save money.
Staff at hostels are always ready to help you: they will tell you all the good places you should go to and how to save money. There's also a huge price difference between hostels and hotels.
In hostels you will also get to know a lot of travelers who you can make friends with, and even visit later, expanding your network.
Some girls may refuse staying in hostels since rooms are mixed. However, there are a lot of hostels that have female-only rooms. As for bathrooms, there are also hostels where bathrooms are not shared.
The main problem is that we are not used to hostels. A lot of people do not like staying with other people they don't know. However, people should understand that traveling is all about trying new experiences and that in hostels no one is judging you.
Tell us about the people you meet during your travels. Did anyone ever change your perspective on traveling or life in general?
I've met tons of people. I can't go in details about such stories because how good or bad these stories depends on the interpretation of each person. But overall, I've met wonderful people who unintentionally changed me.
You can learn a lot from the personal stories of people you meet while traveling. I've learned life lessons that helped me avoid paths which I thought were the rights paths. People you meet will give you tips and guides about traveling and they could help you with the information you need about the country you're visiting. That's something you will never know from the movies or from the news.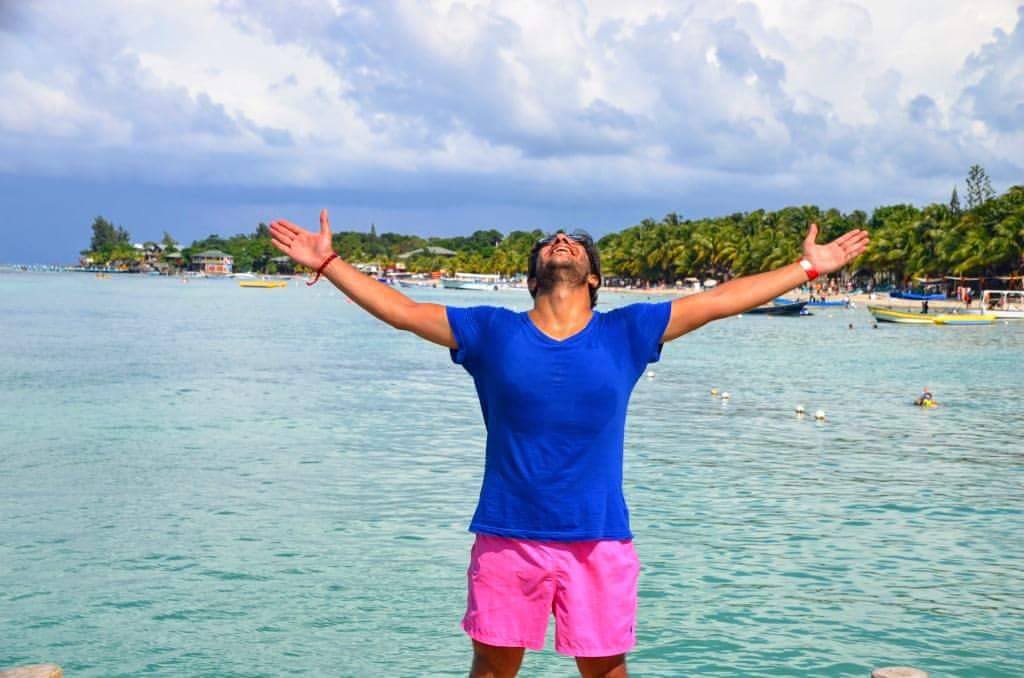 Which country do you think will be the hardest for you when applying for a visa with an Egyptian passport?
It's not only about visas. I can divide countries that I know won't be easy visiting into three categories: countries with hard visas, countries in the middle of nowhere, and countries that are not secure enough.
There are countries that you can visit without needing a visa with your Egyptian passport, or at least you can get its visa upon arrival, such as the Caribbean Islands.
Other countries have no embassies in Egypt to issue a visa, such as some in the Asia Pacific. Take Trinidad and Tobago as a good example of countries that have no embassies in Egypt. I could always send my passport to an embassy in another country through a courier service, but that's a big risk.
As for security concerns, there are countries like Yemen, Iraq and Libya that are impossible for me to visit right now. I was lucky to go to Syria before the war started, but I can't visit Pakistan or Afghanistan for example. I'm also leaving North Korea and Iran to last, not because it is hard to get a visa, but to avoid any future rejections from other countries who do not understand what I am doing.
Some countries you've visited are not normally on one's traditional bucket lists. What motivates you to go there?
One of the reasons why I am driven to do this is that I am encouraging other people to get out of their comfort zone and visit different countries. Even If I am not encouraging them to travel, I might be inspiring them to go after their dreams whatever these dreams are. I want to show them that nothing is impossible.
Maybe when someone reads about my story in one of these countries they get inspired to do a similar trip, since a fellow Egyptian already went there and everything went great. If this happens, I'll be extremely happy that I helped one or a few people to take the step and travel.
You don't have to go to the popular well-know countries; you can go to unknown countries and have just as much fun. The most important thing before visiting a new country is to do your homework and research everything that concerns the country you're going to: its people, history, weather, places you should visit, currency and so on. I study a country like I am going to live in it.
We're not going to ask you about the best country you've visited so far because that's not a question you should ask a globetrotter. However, we'd like to know which countries you're willing to go to again.
I travel to countries I've already crossed off my list often. I've traveled to Switzerland three times and France, Philippines and Malaysia twice. I only went to Greece, Brazil and Japan once but I want to visit these countries again.