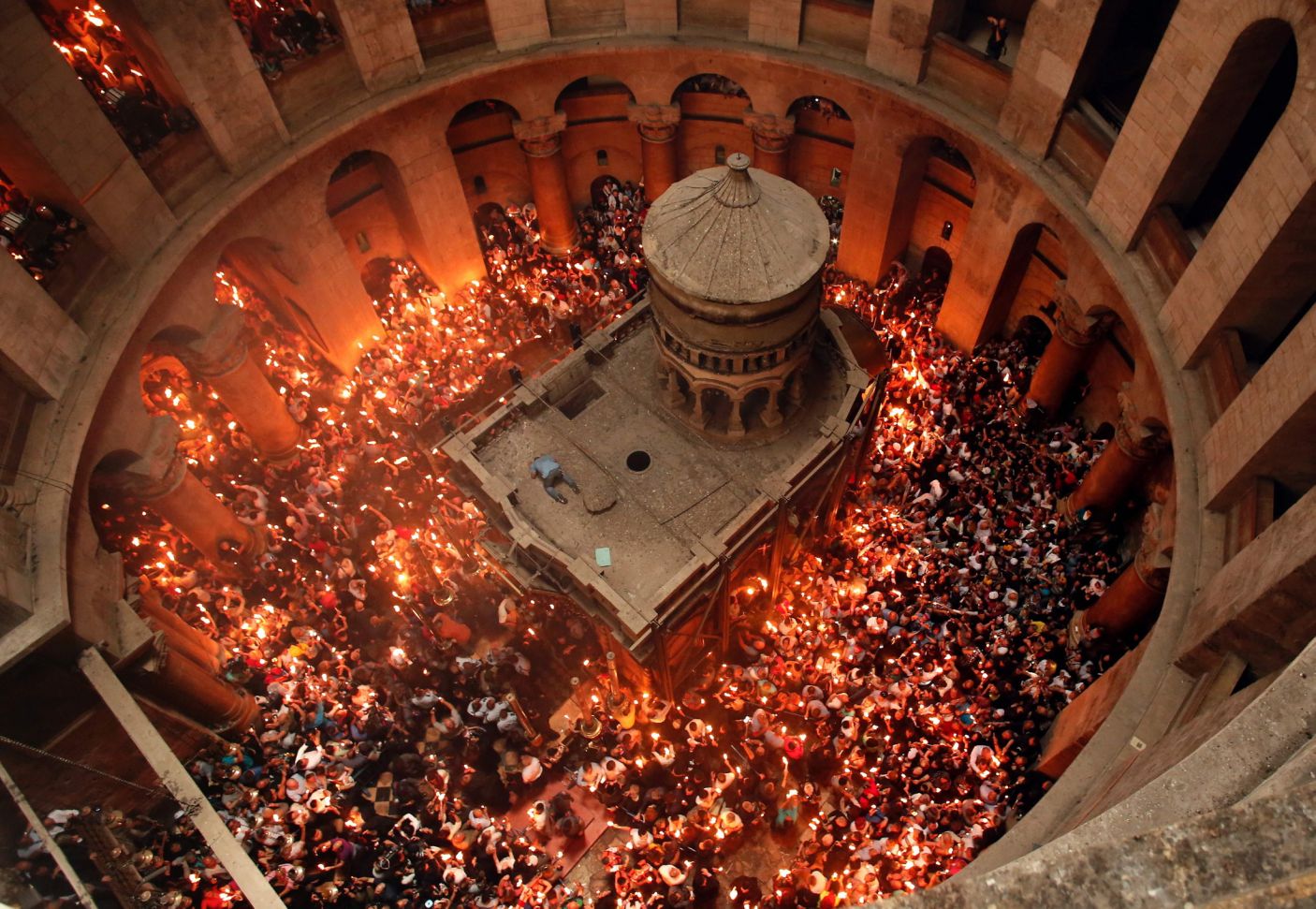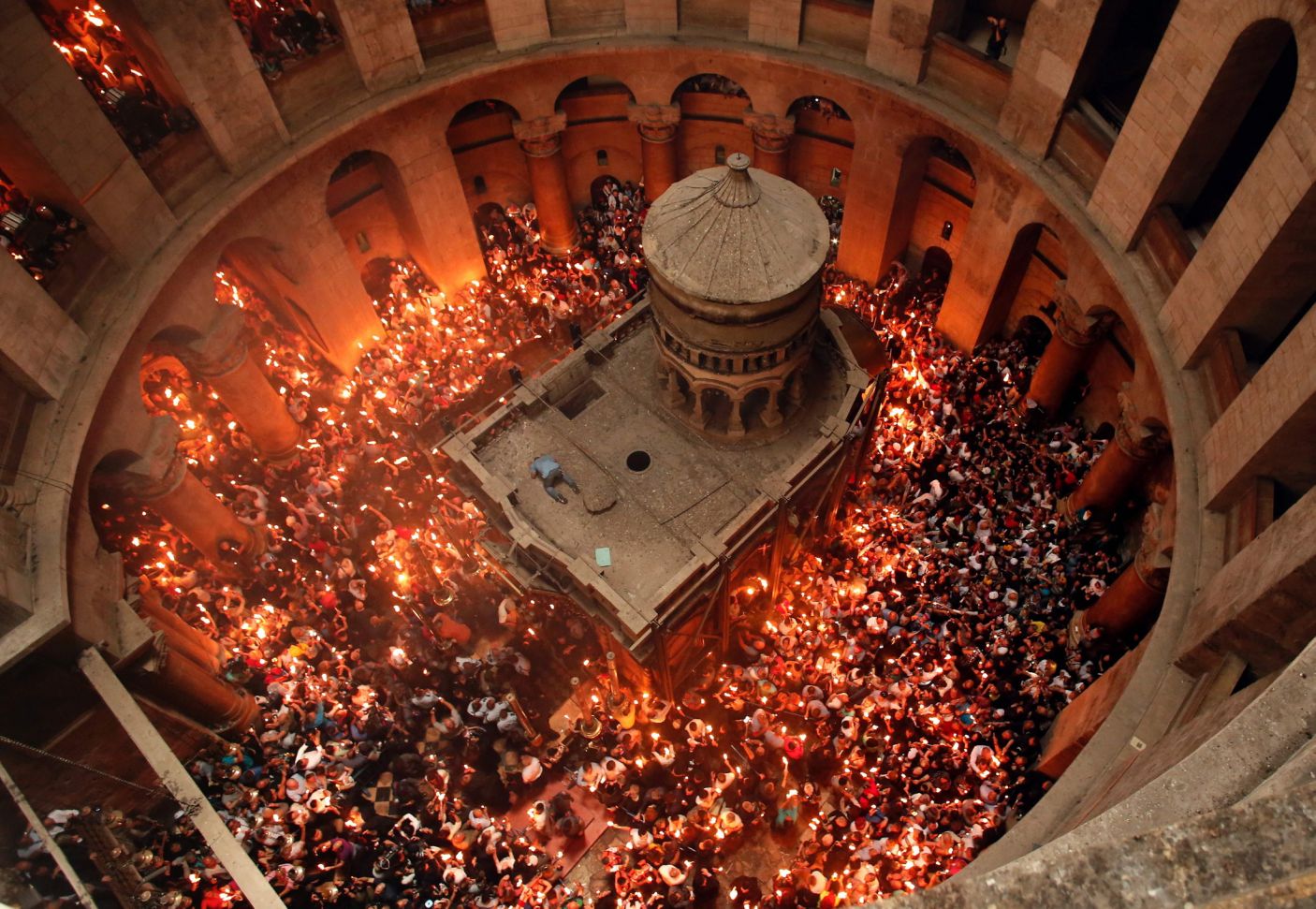 Nearly 6,000 Egyptian Coptic Christians arrived in Jerusalem to attend the annual Holy Fire ceremony at Jerusalem's Church of the Holy Sepulcher during the Easter celebrations, Israeli daily newspaper Haaretz reports.
After Coptic Church Pope Tawadros II last year practically revoked a ban on travelling to the city imposed by his predecessor in the wake of the 1979 Egyptian-Israeli peace treaty, the number of Coptic pilgrims travelling to Israel during Easter has significantly increased.
In what was described as an "exceptional trip" by the spokesperson for the Coptic Church, the Pope visited Jerusalem in November 2015 to lead funeral prayers for Bishop Abraham, the Metropolitan Archbishop of Jerusalem and the Near East.
Subsequent to his visit, Pope Tawadros was accused of normalizing relations with Israel and undermining the struggle for Palestinian rights. He responded by saying that his visit only aimed at paying his respects and that the Church maintains its ban on Coptic Christians to travel to Jerusalem.
"We will not visit Jerusalem unless our Muslim brothers are with us. In the 1967 war and after the 1973 victory and the peace treaty as well as the church's stance in this regard, the Holy Synod issued a ban on traveling to Jerusalem. This is when the idea of not visiting Jerusalem without our Muslim brothers was en-rooted," the Pope said in a press statement.
The Holy Fire Ceremony is considered to be one of the main events Orthodox Christians travel to Jerusalem each Easter for. Orthodox tradition holds that a light emanates from the tomb of Jesus forming a column of fire that is then used for lighting candles of the attending clergy and pilgrims. The candles, or the Holy Fire, are then spread to Orthodox countries around the world by way of special flights.
Although there has been a significant increase in the number of Coptic Christians travelling to Jerusalem compared to last year. Wajih Rizk, owner of a travel agency for Copts' traveling to Jerusalem, told online magazine al-Monitor that this does not have anything to do with Pope Tawadros II's historic visit to the city.
"Although Pope Tawadros II traveled to Jerusalem in 2015, this did not affect the Copts' travel to the city because Copts already have a strong affinity to visiting holy places. The numbers are constantly rising because the places they can visit are plentiful and amazing for Copts," Rizk said.
The typical trip to Jerusalem during the Easter celebrations includes visits to the most important Christian holy sites lasting for between a week and ten days.
---
Subscribe to our newsletter
---