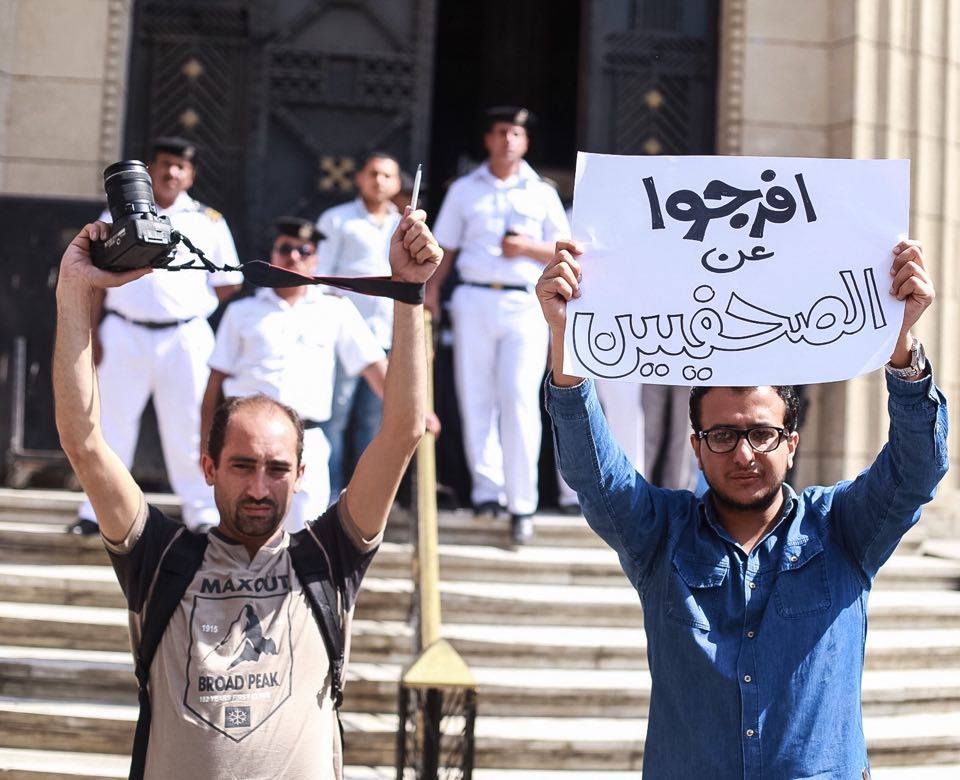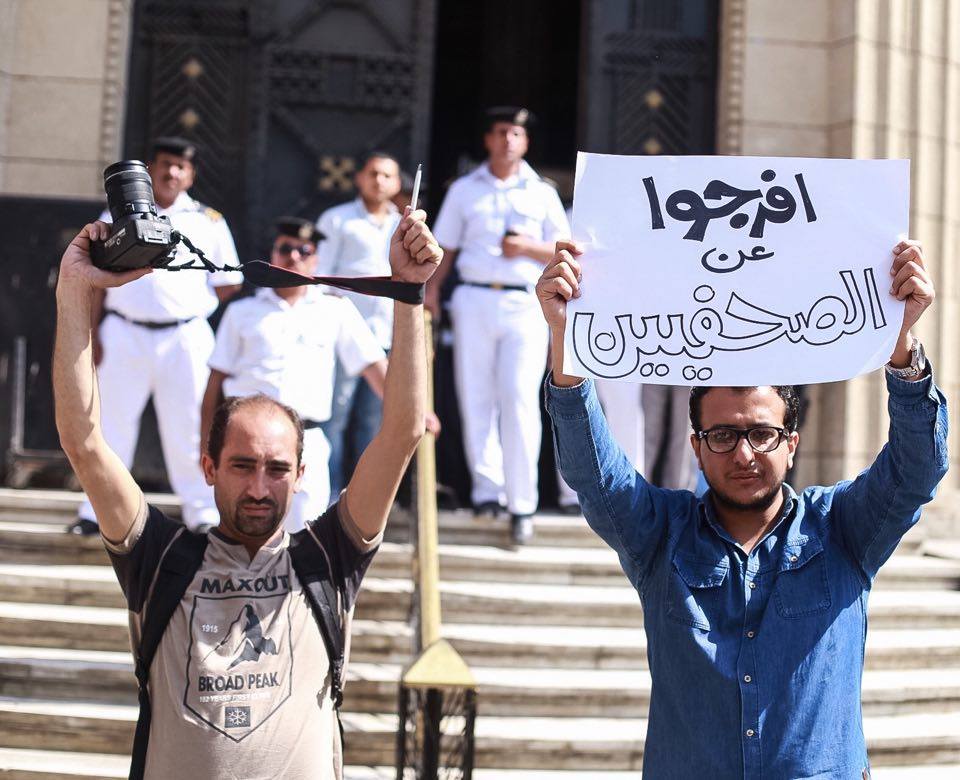 In an "unprecedented" move, Egypt's main state-owned newspaper Al-Ahram published on Tuesday an editorial criticizing the interior ministry's controversial decision to storm the Press Syndicate on Sunday to arrest two journalists from inside the building.
Police arrested Amr Badr and Mahmoud El Sakka, two journalists, from inside the Press Syndicate after security forces stormed the building on Sunday night in a move described by the syndicate's head as "unprecedented" and a "violation of law."
The interior ministry published a statement accusing Badr and El-Sakka of "hiding" and using the syndicate as a "safe haven" and capitalizing on the involvement of the syndicate to create a crisis and cause chaos between all parties involved. The ministry also denied the storming of the syndicate, saying that only eight police officers were sent out to arrest the journalists.
Tuesday's editorial described Sunday's incident as "unacceptable actions against freedom" on the ministry's part, saying that "the interior ministry has committed a number of mistakes during the past period…and will not succeed in its malicious goal of shutting mouths and suppressing freedoms of opinion and expression, which are outlined in the constitution that was not read by the security heads, who wrongly believe they are protecting the state and its security."
The editorial, whose publication coincides with World Press Freedom Day, went on to deride the interior ministry for treating journalists like terrorists, particularly as many families are dealing with their youths languishing "behind prison walls without [legal] cases, but also under the fantasy of working against the state."
"We still do not know what is this state that the security speaks of and pretends to fight to secure it; have we and our youths become enemies of the state?"
The editorial ended by calling on the ministry to stop playing "this tired game" and for a swift investigation into the incident to resolve the tensions between the interior ministry and the country's journalists, adding that the interior minister, Magdy Abdel Ghaffar, must step down in the wake of the ministry's actions.
Although the editorial was published without a byline, it remains an unexpected move by the newspaper, which is widely known for publishing editorials in support of the government an generally falling in line with the state's discourse.
A recent report by the Committee to Protect Journalists ranked Egypt as the second-worst jailer of journalists worldwide, while Egypt's government has continuously denied any restrictions on the press and freedoms.
---
Subscribe to our newsletter
---