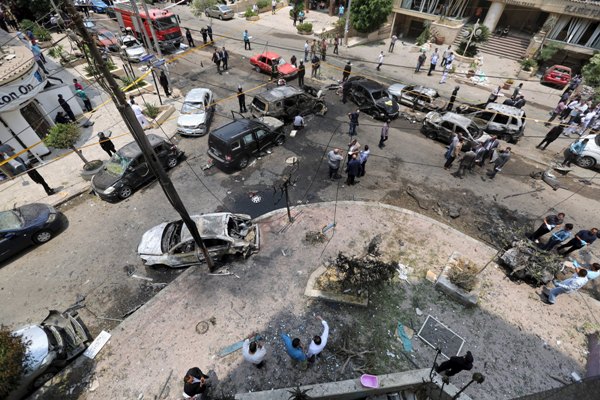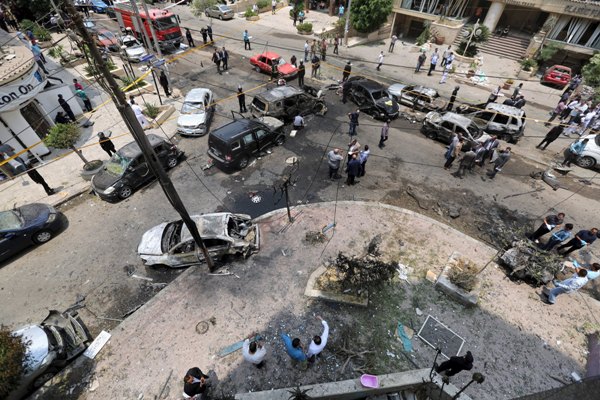 Egypt's public prosecutor referred on Sunday 67 defendants to criminal court in the case of late public prosecutor Hisham Barakat's assassination.
Barakat was killed on June 29, 2015 after a bomb targeted his motorcade. His assassination made him the most senior state official killed since militant attacks surged in Egypt in mid-2013.
The public prosecution's office said in a statement on Sunday that the State Security Prosecution's investigation revealed that the defendants belong to the outlawed Muslim Brotherhood group and that they organized the assassination in coordination with the Palestinian movement Hamas.
The State Security prosecution is a branch of prosecution which is typically involved in cases that affect national security.
The statement read that some of the defendants planned for the attack while others received combat training in Hamas camps on monitoring high-profile figures, preparing Improvised Explosive Devices and securing communication.
Prosecution accused the defendants of manufacturing and possessing explosives and using them to endanger people's lives, as well as acquisition of weapons and ammunition intended for use in criminal activities.
The prosecution's referral order was accompanied with detailed confessions from 45 out of the 67 defendants, the public prosecution's office added in the statement.
In March, Egypt's interior minister accused Hamas and the Muslim Brotherhood group of having planned and implemented the assassination.
According to the minister, Brotherhood member Yehia Moussa issued the decision to kill Barakat. Moussa is a fugitive in Turkey and the interior minister said that Moussa had led a group of Brotherhood members in Egypt to commit a number of other operations. He was the spokesman of the health ministry during the rule of ousted president Mohamed Morsi, who hails from the Muslim Brotherhood and who was overthrown by the military in 2013 following mass protests against his rule.
Egypt listed the Brotherhood as a terrorist organization in December 2013 and insists it is behind the wave of militancy which has targeted security personnel since July 2013. The Brotherhood continuously denies these accusations.
Egyptian authorities have also accused Hamas, a strong ally of Morsi's regime, of supporting these militant attacks but Hamas has repeatedly denied the accusations.
This content is from: Aswat Masriya
---
Subscribe to our newsletter
---