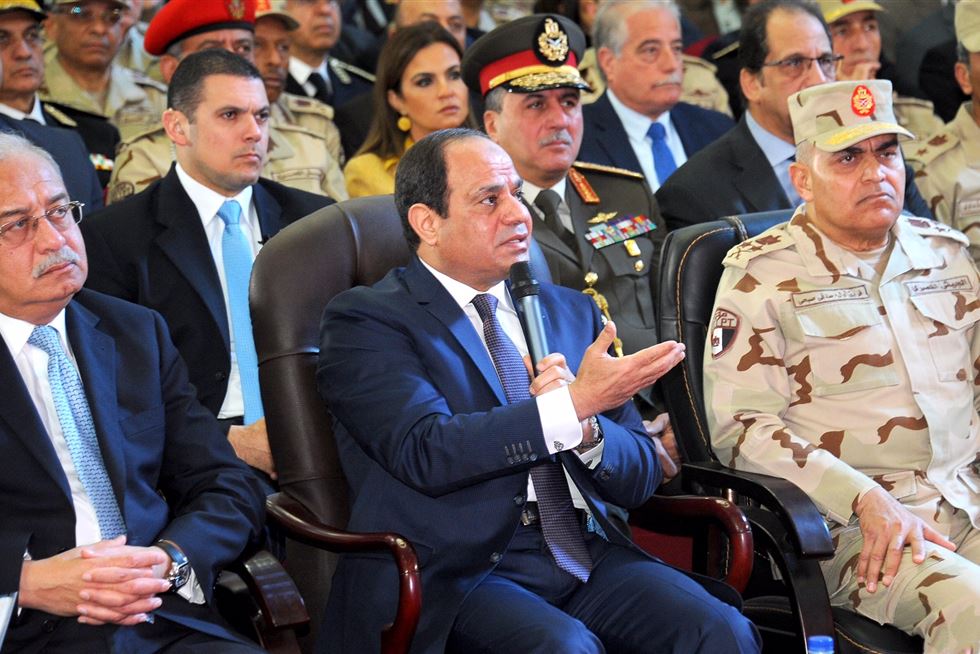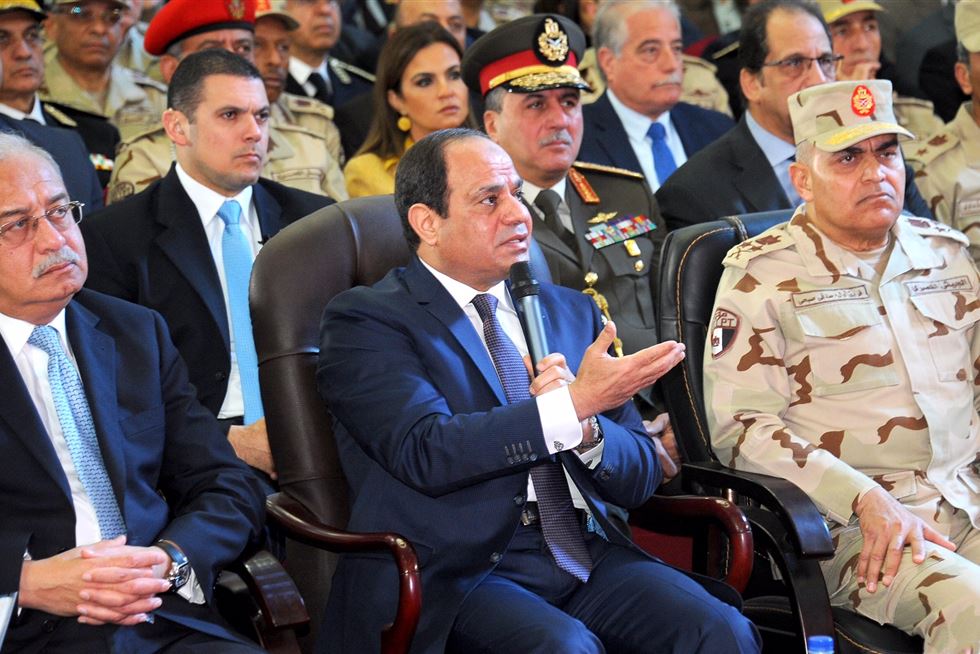 During an inauguration ceremony for 32 state-led development projects at the Egyptian Armed Forces Engineering Authority in Cairo's northeastern Badr City on Thursday, Minister of  Housing Moustafa Madboly said that 656,000 new affordable housing units will be built at a total cost of EGP 97 billion.
The project will proceed in two phases, the first of which will see the establishment of 256,000 units at a cost of EGP 37 billion and is expected to be finalized by the end of this year. 400,000 additional units costing EGP 60 billion will be set up in the project's second phase, the housing minister added.
Since the Ministry of Housing began the project two years ago some 125,000 social housing units have been built, the official MENA news agency quoted Madboly as saying.
President Abdel Fattah al-Sisi, who attended the event together with Prime Minister Sherif Ismail and several other ministers and senior officials, commented on the housing minister's statement by saying that almost 850,000 people currently live in "slum areas,"
He went on to say that EGP 14 billion is needed to develop these areas, which will take approximately two years. During this period, the people residing there will need to be relocated to nearby housing units as "the state will not leave poor people to live in such dangerous areas."
The 656,000 housing units were originally presented by al-Sisi in February during a conference on Egypt's 2030 sustainable development strategy. The new units were part of a larger social housing program launched in 2014 which promised to build one million units over a period of five years.
Egypt has long been struggling with housing issues, particularly the spike in informal settlements. According to estimates by economist and urban planner David Sims, as much as two-thirds of Cairo's inhabitants live in informal settlements that have sprung up since the 1950s.
Many of these settlements are unsafe and some have collapsed, such as the 2008 incident in Mansheyet Nasser, where as many as 50 homes collapsed due to a rock-slide, killing 115 residents.
The 2014 constitution stipulates the right of every citizen to adequate housing and commits the state to solving the problem of slums and informal housing through proper planning and providing infrastructure to meet the people's needs.
---
Subscribe to our newsletter
---