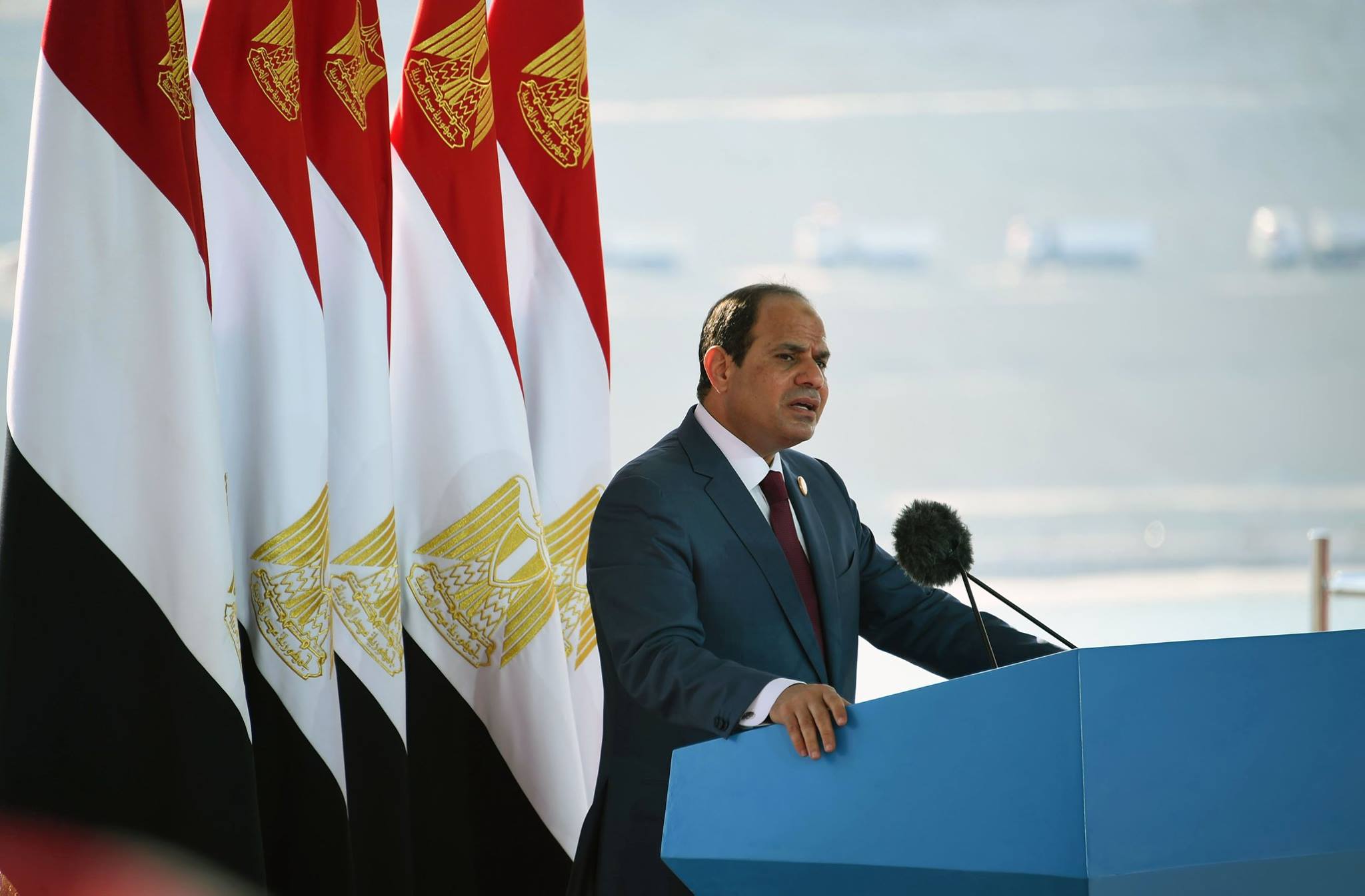 Egyptian President Abdel Fattah Al-Sisi said in a Tuesday speech that Palestinians and Israelis have a "real opportunity" to achieve peace, stressing the importance of the international community to aid in that effort.
He asserted that various parties, including the United States, France and Arab countries, should combine their efforts to reach an agreement that will be beneficial to both the Palestinians and the Israelis.
He also addressed Israel directly, declaring that it is indeed possible to reach a mutually advantageous peace accord.
"I am saying to the Israelis that there is a real opportunity to achieve peace," the president said, while stressing that Egypt is prepared to exert all efforts necessary to resolve the long-standing conflict.
Sisi went on to reiterate Egypt's commitment to the two-state solution.
The president's remarks came following a visit by Palestinian President Mahmoud Abbas to Cairo last week, during which Sisi stressed Egypt's continued efforts to establish a Palestinian state based on the internationally recognized 1967 borders.
During the meeting, Abbas hailed Egypt's role in supporting the peace process and the rights of the Palestinian people. In connection with the visit, Egyptian Foreign Minister Sameh Shoukry said that there are a number of international initiatives in progress to reach a viable solution to the Palestine question.
Sisi delivered Tuesday's speech during the inauguration of eight new power stations that will add more than 3,600 megawatts to the national electricity grid. One of the new stations is located in the Upper Egyptian governorate of Assiut, where Sisi delivered his speech, and has a production capacity of 1000 megawatt. The event was attended by Prime Minister Sherif Ismail, Defense Minister Sedky Sobhy, along with various other high-level state officials.
---
Subscribe to our newsletter
---