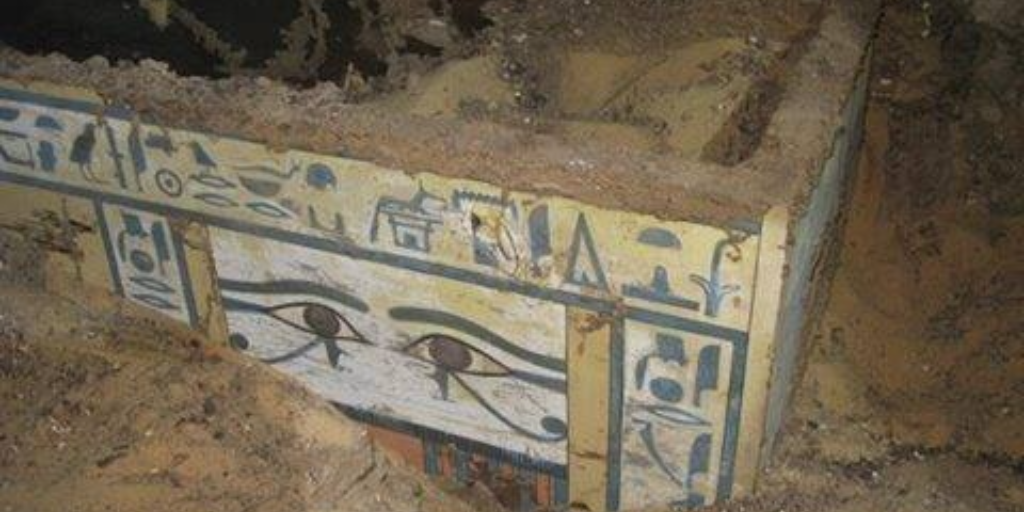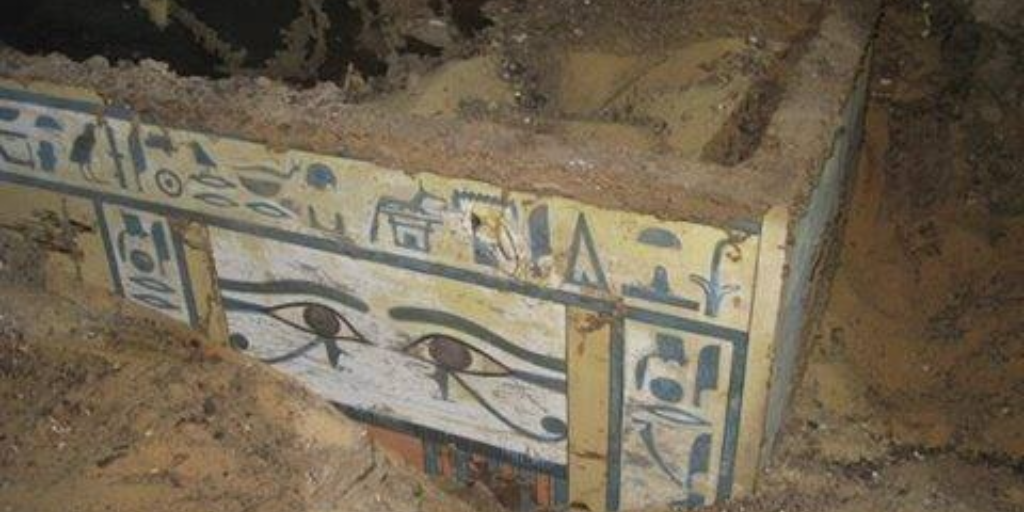 At a site on the western bank of Nile River in Aswan, Spanish archaeologists have discovered a sarcophagus containing the remains of an ancient noblewoman by the name of Sattjani dating back to the Middle Kingdom's 12th dynasty (1991 BCE – 1802 BCE), Egypt's Ministry of Antiquities announced.
Sattjiani had been a distinguished figure in ancient Egyptian society. Her family was just below pharaoh Amenemhat III (1800-1775 BCE) in the hierarchy of Elephantine, an island in the Nile River that has been the site of a number of archaeological discoveries.
According to Mahmoud Afify, head of the Ancient Egyptian Archaeology Section at the Ministry of Antiquities, the findings are of historic importance because the noblewoman was one of the most prominent figures in the Middle Kindgom. She was the mother of the local governor in Elephantine, Heqaib III, who also held the title of Overseer of Priests of Khnum, Lord of the Cataracts. She was also the daughter of Sarenput II, a nomarch during the reign of pharaohs Senusret II and Senusret III of the 12th dynasty.
Alejandro Jimémez-Serrano, who led the excavation, said that, following the death of all of her male relatives, she became the "unique holder of dynastic rights in the government of Elephantine."
The woman, whose body had originally been wrapped in linen, was buried inside two coffins made of cedar wood from Lebanon. The condition of the inner coffin was "extremely good," making it possible to further analyze the year the tree was cut down.
The site of the discovery was Qubbet El-Hawa, the site of an elite pharaonic cemetery associated with the ancient town of Aswan.
Interviewed by Spanish newspaper El Mundo, Jimémez said, "Since the beginning of our project in Qubbet El-Hawa, we have focused on a dynasty of local governors who had power in the border zone between Egypt and Nubia … These leaders lived at a time when Egypt was grandiose and powerful. The kingdom conquered part of Nubia, and Aswan and the Elephantine became strategic regions to maintain control. It was crucial that Elephantine's governors got along well with the king because they had the power to allow the army to come back safely from a military campaign, through their territory."
The Spanish archaeology team from the University of Jaén has been working on the site since 2008 and has since then discovered a number of intact burials from different time periods.
---
Subscribe to our newsletter
---