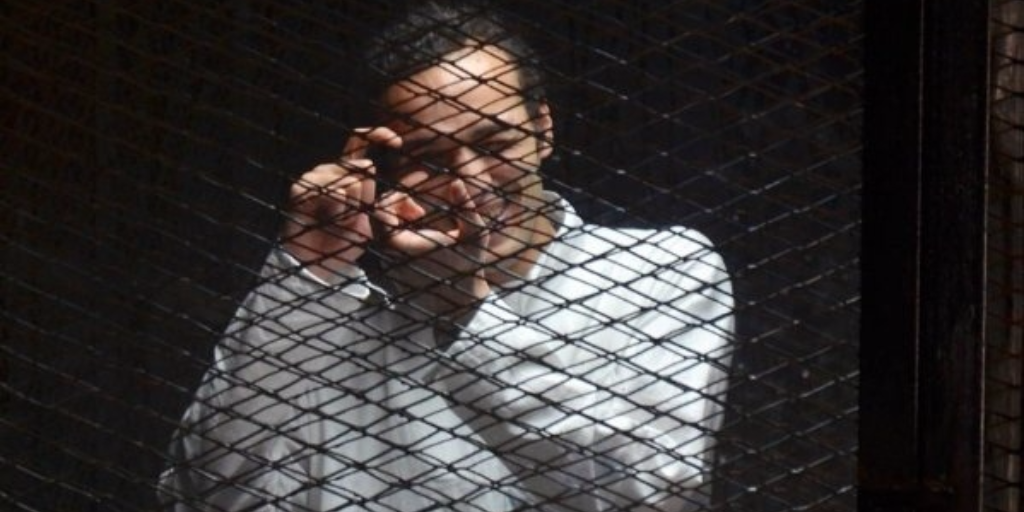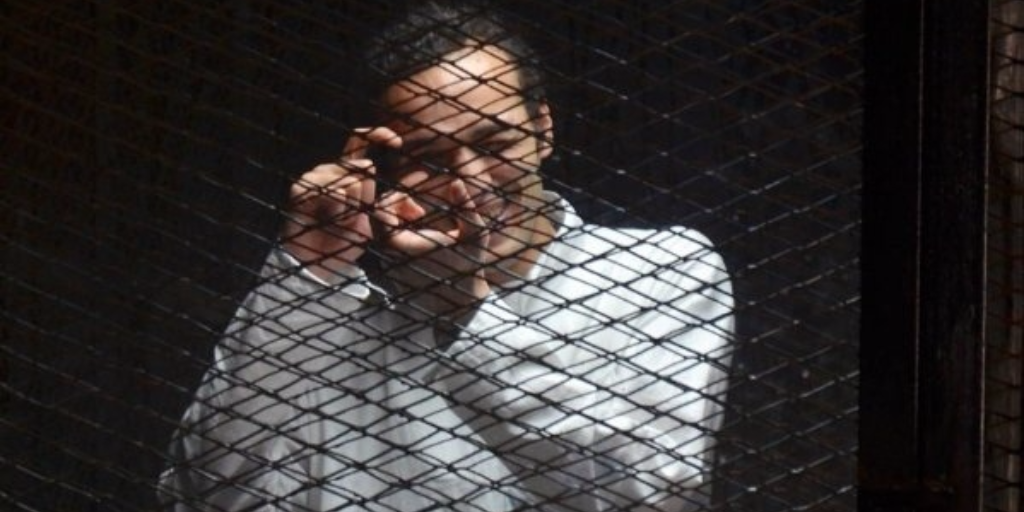 Three years into his imprisonment, Egyptian photojournalist Mahmoud Abou Zeid "Shawkan" received the 2016 John Aubuchon Press Freedom Award.
The National Press Club also granted the award to American student Tim Tai. Speaking about the winners, the club's President Thomas Burr said that they "remind us of the courage and perseverance that undergird excellent reporting and that keep us fighting for press freedom."
Shawkan was arrested on assignment on August 14 2013, when security forces violently dispersed a sit-in by supporters of ousted Islamist president Mohamed Morsi. After being held in pre-trial detention for more than two years – despite the maximum period for pre-trial detention being two years – he stood in front of court in December.
"[Shawkan] has been accused of several crimes the Club considers to be trumped up," Burr stated.
The Egyptian photojournalist is accused of possessing weapons, attempted murder, illegal assembly and terrorizing citizens. Among the 740 defendants in the case are Supreme Guide Mohamed Badie and other prominent Muslim Brotherhood figures, in addition to several individuals who were rounded up from and around the sit-in area.
"Shawkan's case exemplifies the draconian way Egyptian authorities have cracked down on the press," Burr said, adding, "Egypt is one of the world's top jailers of news professionals, and the situation there is not improving."
The photojournalist's trial is scheduled for August 9 after having been adjourned again on Tuesday.
In prison, Shawkan contracted Hepatitis C. Malnourishment, confinement and hunger strikes have left him anemic and he is suffering from depression, while reportedly being denied medical access.
A number of local and international organizations, including Amnesty International, have decried Shawkan's imprisonment multiple times calling for his immediate release.
---
Subscribe to our newsletter
---