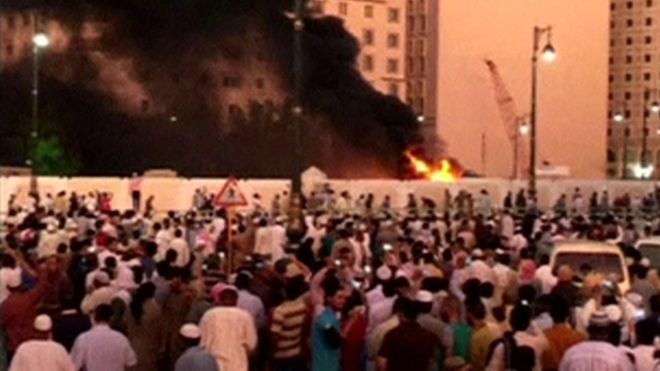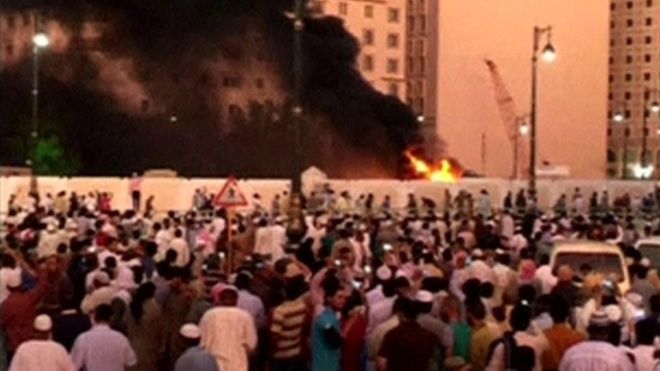 A suicide bomber detonated explosives near the Prophet Muhammad's Mosque in Medina, Saudi Arabia on Monday.
It remains unclear whether the attack has resulted in any casualties or injuries.
Two other attacks took place in other parts of the Kingdom earlier in the day; one man killed himself and wounded two security officers near the American consulate in Jeddah and twin bombs reportedly exploded in Qatif, a city in the country's east.
There has yet to be a claim of responsibility for any of the three attacks.
Monday's attacks are the latest in a string of bomb attacks around the world over the past several weeks. On Friday, 20 were killed and another 30 were injured when terrorists stormed a cafe in Bangladesh's capital city, Dhaka. One day later, as many as 200 people were killed and another 100 were injured in a twin bomb attack carried out by ISIS in the Iraqi capital city of Baghdad. Last week, armed attackers opened fire and detonated suicide bombs at Istanbul Ataturk Airport in Turkey, claiming tens of lives.
This story is developing.
---
Subscribe to our newsletter
---