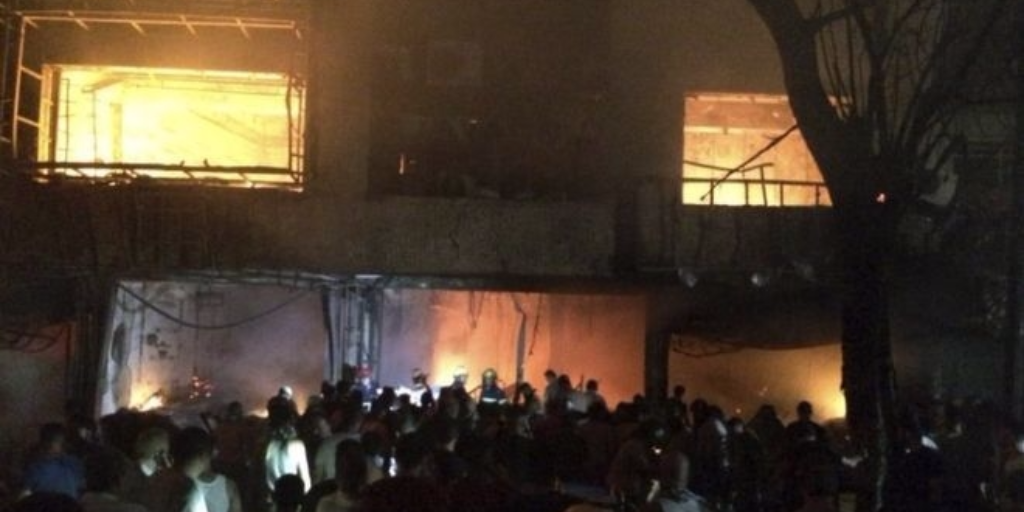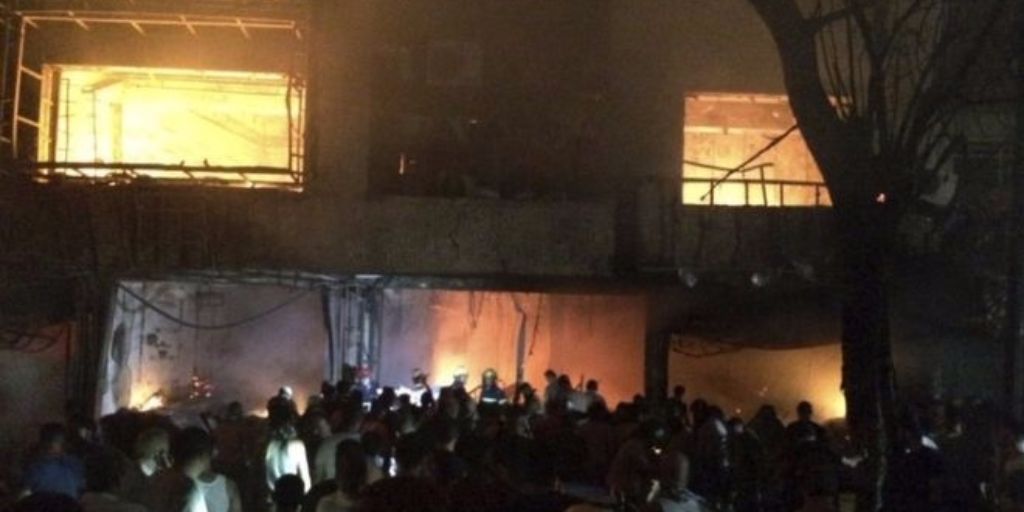 At least 200 people were killed and more than 100 injured after two bombings carried out by ISIS struck two locations in Baghdad.
The first attack in Karrada involved a suicide car bomb exploding in a busy market area where many had been out to enjoy a late night meal or to do shopping ahead of Eid celebrations later this week.
ارهابي نتن يستهدف الابرياء في الكرادة #بغداد pic.twitter.com/zZRC8R1faE

— Methaq Al-fayyadh (@AlFayth) July 2, 2016
The second bomb struck north of Baghdad and resulted in at least six deaths.
According to local authorities, more than 80 bodies are so badly burned that they cannot be identified.
On social media, Iraqis shares videos and photographs of large flames in Karrada, with initial reports suggesting that as many as 20 people had been killed in the attacks for which ISIS claimed responsibility.
رئيس الوزراء العراقي حيدر العبادي يُطرد من موقع #تفجير_الكرادة من قبل اهالي المنطقة العاضبين pic.twitter.com/VQTRoWVRHU

— مُغرد من الموصل (@Mosul__) July 3, 2016
Attempting to visit the scene of the explosion, Iraq's Prime Minister Haider Al-Abadi was shouted at and expelled by angry Iraqis.
One Iraqi journalist, Methaq Al-fayyadh, tweeted 'we want to live in peace' following the explosions.
The attacks in Baghdad come a week after Iraqi security forces recaptured Falluja, the first city to fall under ISIS control in Iraq.
ISIS still controls large areas of Iraq, including Mosul, the country's second largest city. ISIS has claimed responsibility for dozens of attacks in the past few years. More than 380 people have been killed in eight attacks by ISIS targeting civilians since the start of 2016.
---
Subscribe to our newsletter
---