French police and forensic officers near the truck that ran into the crowd (Reuters: Eric Gaillard)
A 42-year-old Egyptian man vacationing in Nice described to French media how he came face to face with the driver of the truck that plowed through people celebrating Bastille Day.
"I was waving to the driver, 'Stop! There's a girl under the truck'," says Nader El Shafei, a former banker, to BFM-TV.
"We thought he lost control," continues Nader.
"I saw he's holding something like a cellphone. I thought he would call the ambulance…that it's an accident…this is all what we thought," explains Nader, as he stood in front of the truck that had just "smashed into a lot of people."
"[Then] I saw him taking out his gun, a pistol, and even though I was still naive to think maybe someone is attacking him from the other side, trying to defend himself, until he started to shoot the police. In that moment, the officers asked me and the people next to me to run because of the shooting," says Nader.
"I couldn't run, I was just frozen."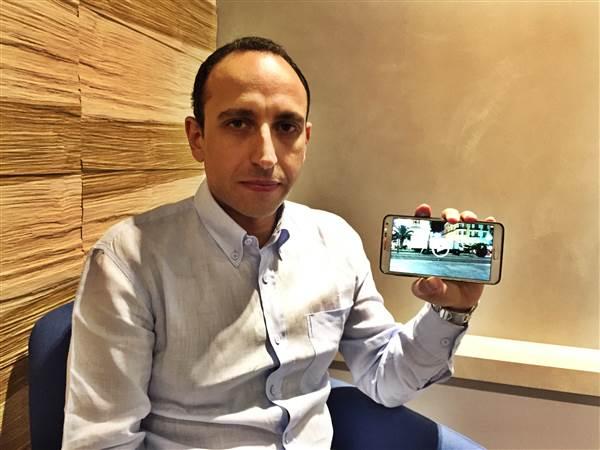 According to NBC News, Nader now believes "the Middle East can happen anywhere".
"I'm used to all of these actions in the Middle East but I was never this close to it," said Nader.
"I said to my friends, 'Now we can't go to Europe to escape the Middle East. Now the Middle East can happen anywhere."
At least 84 people were killed when a truck was driven into a crowd in Nice in what French President Francois Hollande called a terror attack. Many of the dead are children reported health officials speaking to French media.
According to France's Interior Ministry the driver was a 31-year-old man who was previously known to police. The driver was identified as Mohamed Lahouaiej Bouhel, who lived locally and reportedly has Tunisian roots.
France has been on high alert following the November 2015 Paris attacks that left 130 people dead and hundreds injured. The latest attack has resulted in the extension of a state of emergency by three months, with the French President declaring that France is "under the threat of Islamic terrorism".