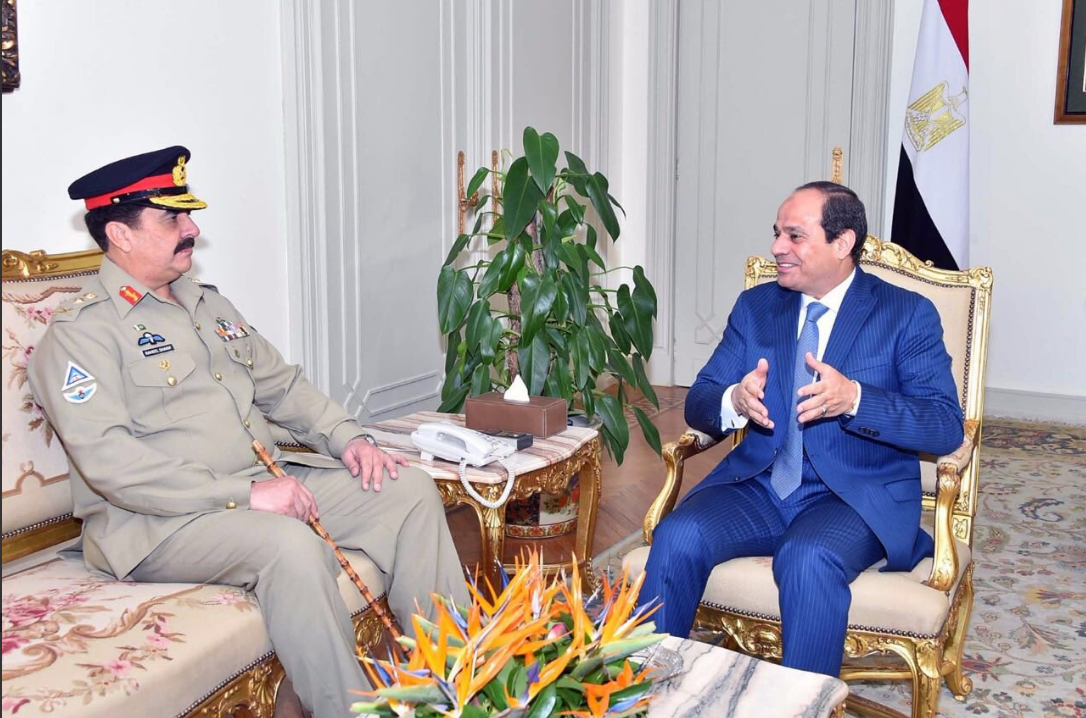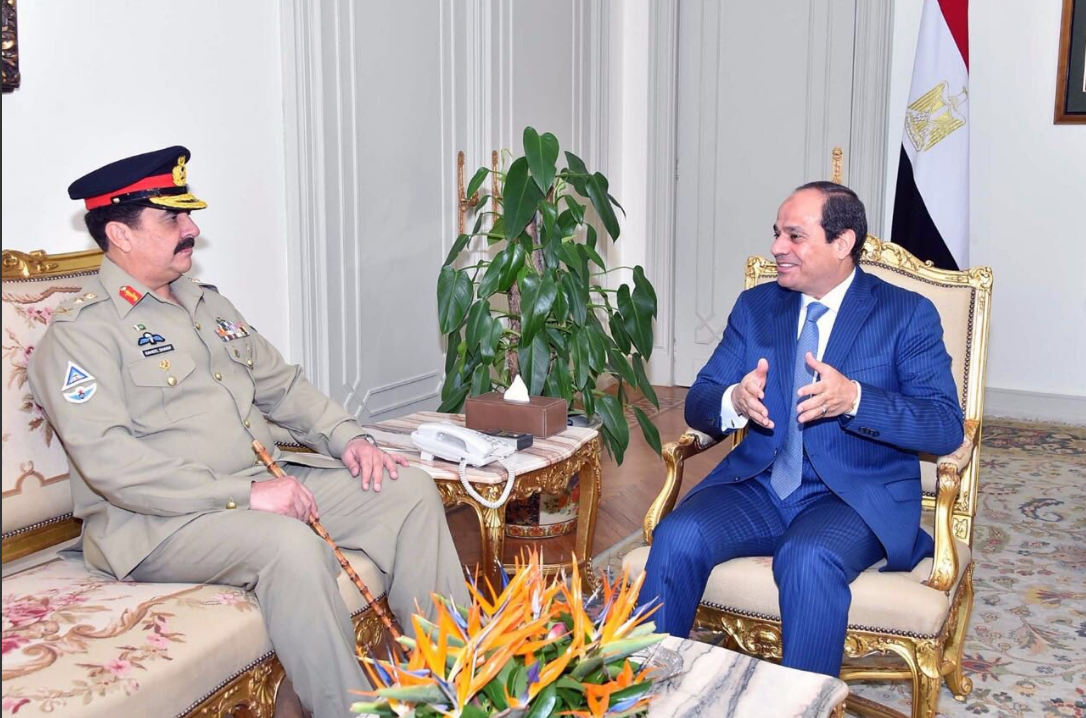 Egyptian President Abdel Fattah Al-Sisi met on Tuesday with Pakistan's army chief General Raheel Sharif in Cairo to discuss regional challenges and boosting security cooperation between the two countries, state-owned Ahram Online reported.
Al-Sisi lauded the general on the Pakistani military's "successes in fighting terrorism and [Pakistani] efforts for regional stability," the Director General of Pakistan's Inter-Services Public Relations (ISPR) said on Twitter.
The Egyptian president also emphasized the "special relationship" between the two countries and expressed his keenness on further military cooperation to benefit from Pakistan's experience in the fight against terrorism.
The two leaders discussed methods to bolster security and military cooperation and potential measures to bring stability and security to the region.
While in Cairo, the army chief also met with Egypt's defense minister Sedky Sobhy and chief of staff Mahmoud Hegazy to discuss anti-terrorism efforts, and visited Egyptian special forces in training to watch their activities and training exercises.
Sharif also met with the Grand Imam of Al-Azhar Sheikh Ahmed Al-Tayyeb, who "appreciated Pakistan's efforts towards eliminating terrorism."
Pakistan and Egypt both have experience in fighting Islamist militants and terrorists in their respective territories over the past several years.
---
Subscribe to our newsletter
---