Mohamed Fawzy was abandoned by Al Jazeera and left with the impossible decision of returning to Egypt and going to jail or applying for political asylum and never returning to his home country. Fawzy tells Egyptian Streets of Al Jazeera's string of negligence in 2013 and how the network "never really cared" about its jailed journalists.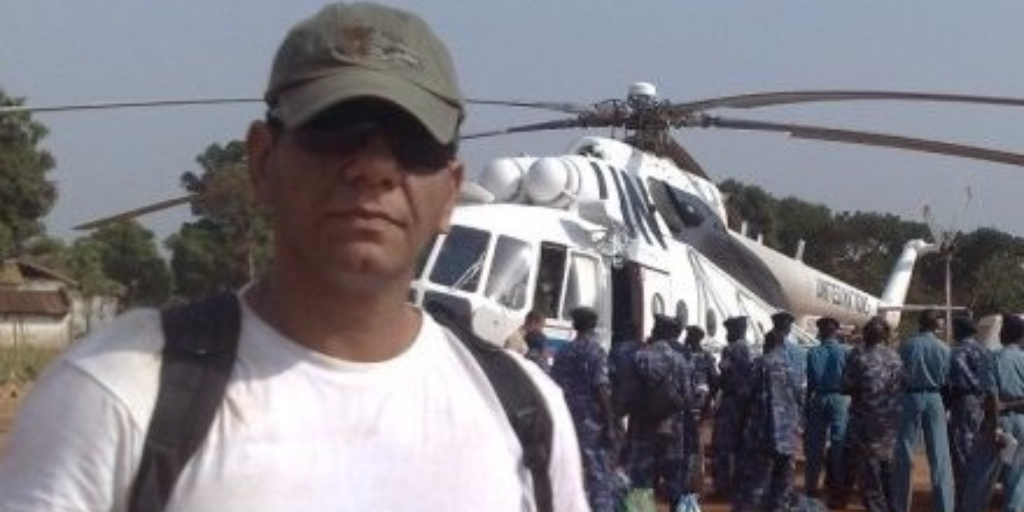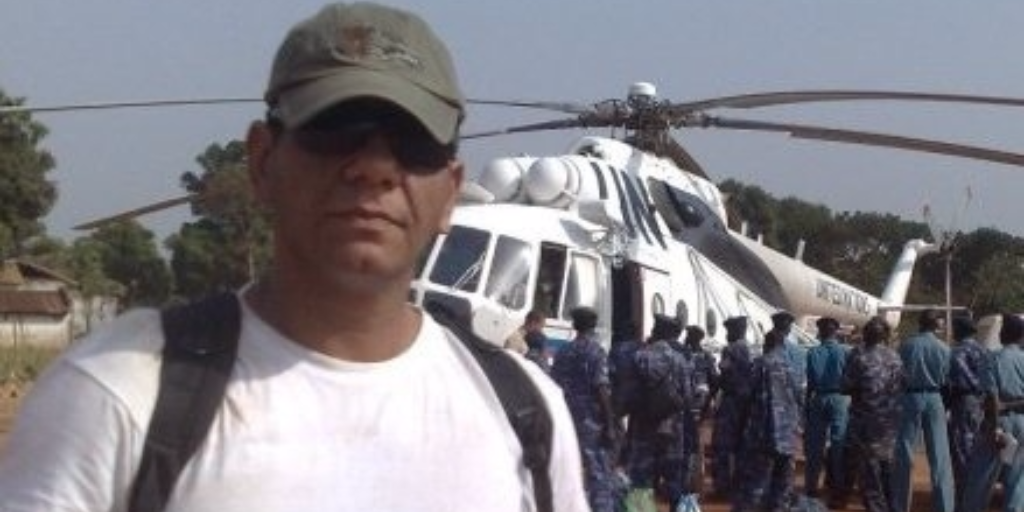 Al Jazeera launched a campaign calling for the release of its staff members – Australian national Peter Greste, Canadian-Egyptian Mohamed Fahmy and Egyptian nationals Baher Mohamed and Mohamed Fawzy – after they were arrested on December 29, 2013.
The network announced it hoped this grassroots campaign, circulated on social media using the hashtag #FreeAJStaff, would champion press freedom and protect its journalists — a claim that some, including Fahmy, argued to be false.
The story of the three journalists dominated global headlines until they were released and pardoned 400 days later. The case brought against them came to be known as the "Marriott Cell" case.
Fawzy, on the other hand, had been arrested and released before he fled to Qatar and escaped the entire ordeal.  Nevertheless, he was tried in absentia and sentenced on June 23, 2014 to 10 years and remains technically a fugitive convicted on charges of fabricating news and conspiring with the Muslim Brotherhood, which has been designated as a terrorist group in Egypt.
A veteran cameraman with a multi-decade career covering conflict zones and some of the world's biggest stories, Fawzy was deployed from Doha to his homeland in Egypt, where his wife and four children live, in October 2013 to cover the turmoil following the ouster of the Brotherhood.
During the course of the trial, the prosecutor presented a report to the judge issued from the Nile Sat and Media Production City stating that the license of "All Al Jazeera channels had been revoked" on September 8, 2013.
The cameraman says that, despite numerous inquiries regarding the matter, the network did not clarify to the staff members that they were operating illegally in Egypt and increased the workload instead of pulling them out of Egypt when the situation in the country took a dangerous turn.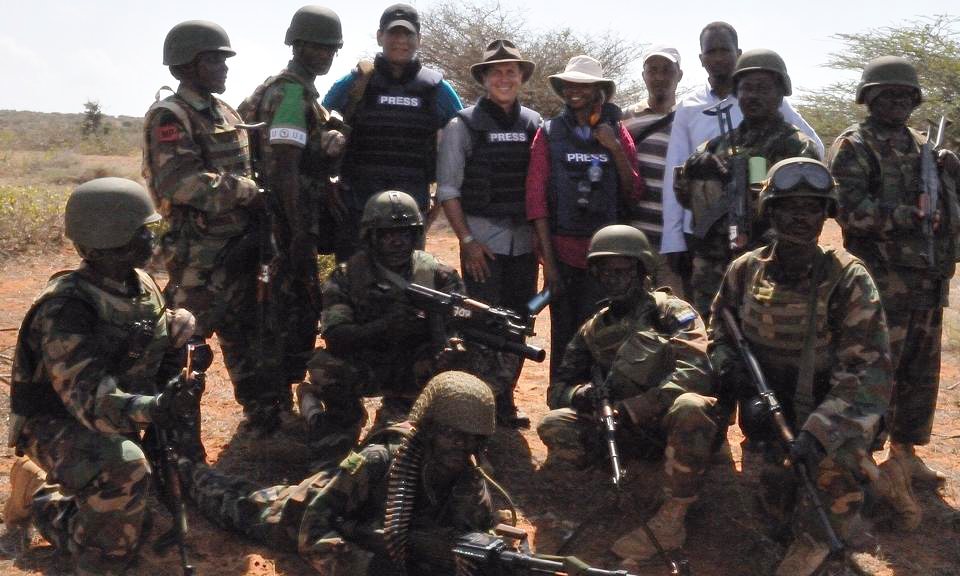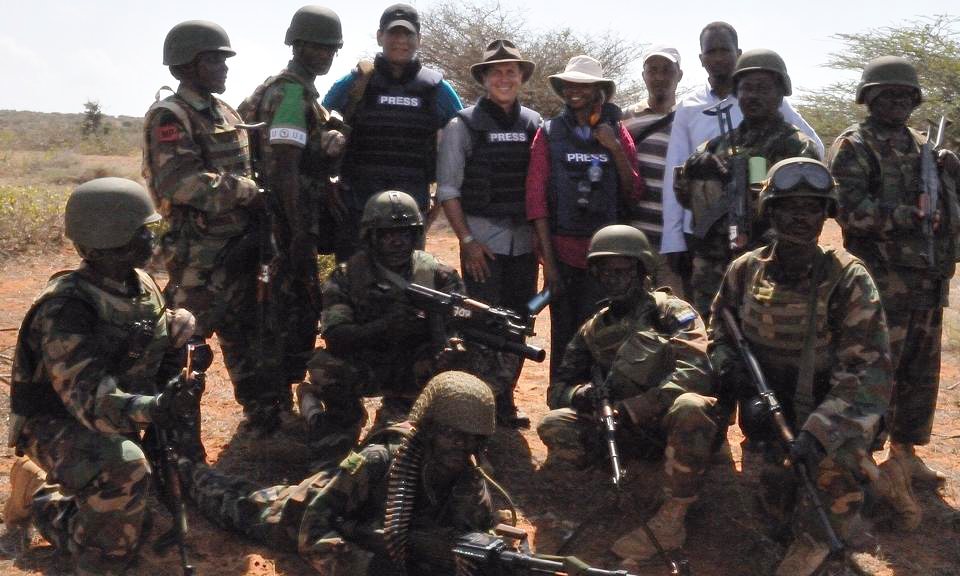 A month before his deployment, the administrative court in Egypt officially banned Al Jazeera Mubasher Misr, the sister channel of the English channel broadcasting in Arabic, stating it was a platform "bias to the Muslim Brotherhood and a threat to national security". Al Jazeera Mubasher Misr had long been accused by both Egyptians and even Al Jazeera staff of spreading rumors and false news.
Fawzy tells Egyptian Streets that he warned his bosses at Al Jazeera numerous times not to broadcast his footage on the illegal Al Jazeera Mubasher Misr and received assurances from them that they would respect his valid requests.
Unfortunately for him and his colleagues, the management breached their promise and used footage he filmed for the English channel on several occasions after dubbing the reports into Arabic and rebroadcasting it on the illegal channel.
"This led to us being accused of working with a channel that supported terrorism and this is how the case against us first arose," said Fawzy.
To make matters worse, several students charged in the case with allegiance and involvement in the hierarchy of the Muslim Brotherhood had confessed to the prosecutor that they sold footage to Al Jazeera.  An audio recording played in court documented a conversation among them asserting that individuals from the network had distributed cameras to Brotherhood students and supporters across Egypt.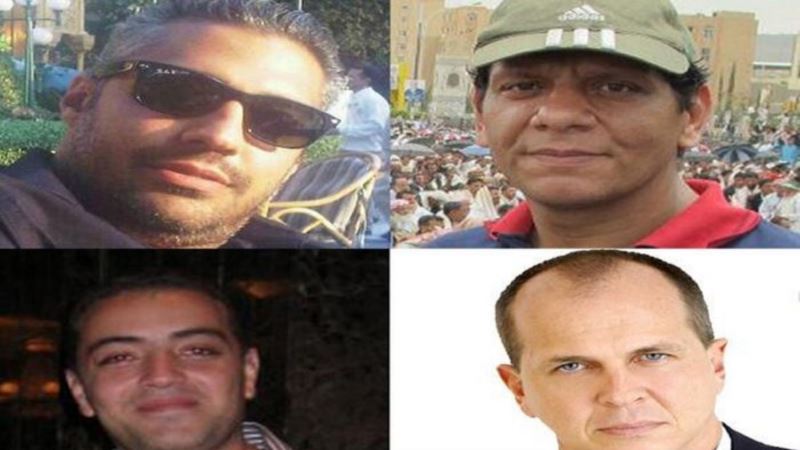 "This is not citizen journalism when a network cooperates with members of a specific banned faction, let alone provide them with cameras, and broadcast their footage without sourcing or vetting it," Fawzy commented.
"Al Jazeera had betrayed us professional journalists in the Marriott who had never met these students and lied to us about their legal position in addition to breaching all ethics of journalism," he added.
Unable to return to Egypt, Fawzy remained with Al Jazeera in Doha until he was transferred to work in the Al Jazeera offices in Washington DC earlier this year.
Shortly after his arrival, the network terminated his contract and referred him to a local service provider who could not provide a visa for him to work and stay in the US.
He says Al Jazeera only offered him a freelance contract after he voiced his concern about his legal limbo to the Guardian newspaper "to cover their legal position".
The channel did not offer him any form of support. He says that now he does not enjoy any rights and benefits as he once did when he was a staff member.
Fawzy is now forced to make an impossible decision. If he decides to return to Egypt, he will have to go through the trial he initially escaped. If he applies for political asylum in the United States, he is unlikely to ever return to Egypt.
"The life and opportunities in the US are great but I am Egyptian and I love my country…If I get [a presidential pardon], I will go back to Egypt the same day," Fawzy told Egyptian Streets via email.
In hopes of getting justice and holding Al-Jazeera accountable for its alleged mismanagement of the staff, Fawzy has decided to raise a lawsuit from Washington against the media network.
"I was a good example to Egypt throughout my career and I didn't expect what happened to me in Egypt," said Fawzy.
"But the decision to continue working with Al-Jazeera was wrong and they will not be able to forget that I was and still am against the [Muslim] Brotherhood."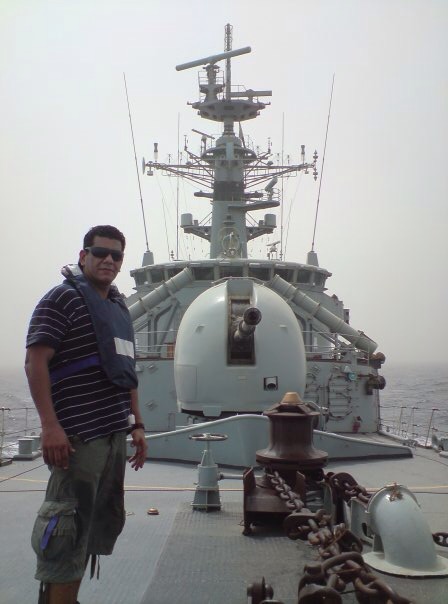 He says that his incentives to go to court against Al Jazeera include wanting to get recognition from the American justice system that the media network was responsible for the incidents of personal damage inflicted on him hoping to "uncover Al Jazeera's lies and their sponsorship of the Muslim Brotherhood" and to show that the media network is responsible for "legal and ethical irregularities."
He also believes that Al Jazeera capitalized on the high-profile trial in Egypt "to serve the political orientation of Qatar of supporting terrorist groups inside and outside Egypt."
The lawsuit Fawzy is about to launch comes after Al Jazeera announced a lawsuit in January 2016 against Egypt over its crackdown on the Qatar-owned network and its reporters following the 2013 overthrow of Islamist President Mohamed Morsi.
The network says Egyptian authorities have caused it to incur losses of USD 150 million.
In a statement posted online that Al Jazeera released following the filing of the suit, the network said it had "no other option" but to take legal action through the International Center for Settlement of Investment Disputes (ICSID) in Washington DC.
Fawzy insists he also had "no other option" but to take the legal avenue after all his diplomatic routes were ignored, even by Sheikh Thamer Al Thani, the CEO of Al Jazeera and the cousin of the Qatari Emir.
His lawsuit mimics another case raised in Canada by Mohamed Fahmy, the former Al Jazeera English bureau chief who has demanded USD 100 million in compensation for similar accusations of deliberate negligence, breach of contract and misrepresentations.
"Al Jazeera launched the #FreeAJStaff not because they cared for us journalists as they claimed. Their malicious motives are now in the open with the lack of duty of care toward me and my colleagues who have not been compensated for the time they spent behind bars and the network's obvious deliberate negligence and lies," Fawzy told Egyptian Streets, vowing to pursue his case at any cost.
Unable to see his family for long periods of time, the cameraman hopes his lawsuit against Al Jazeera will offer him some respite from his predicament.
Content edited by Mohamed Khairat
---
Subscribe to our newsletter
---