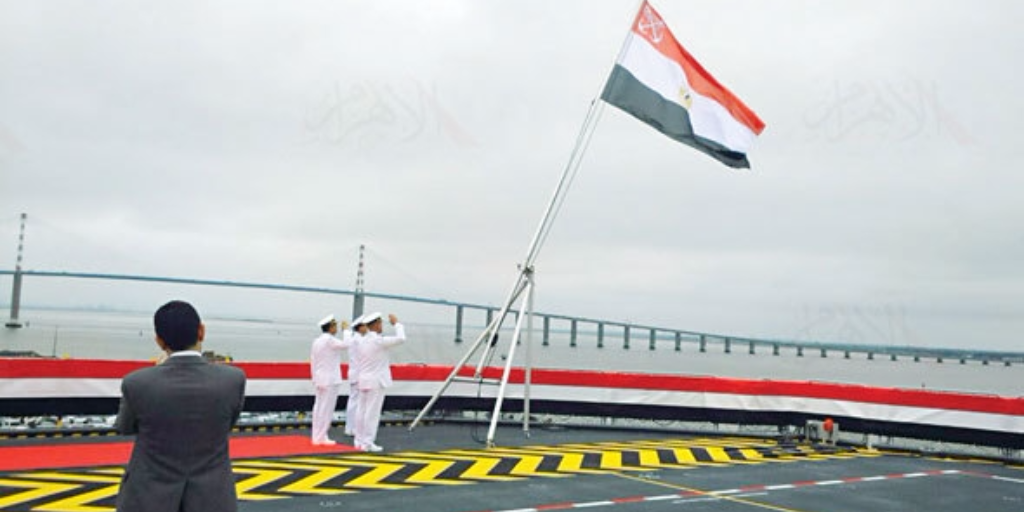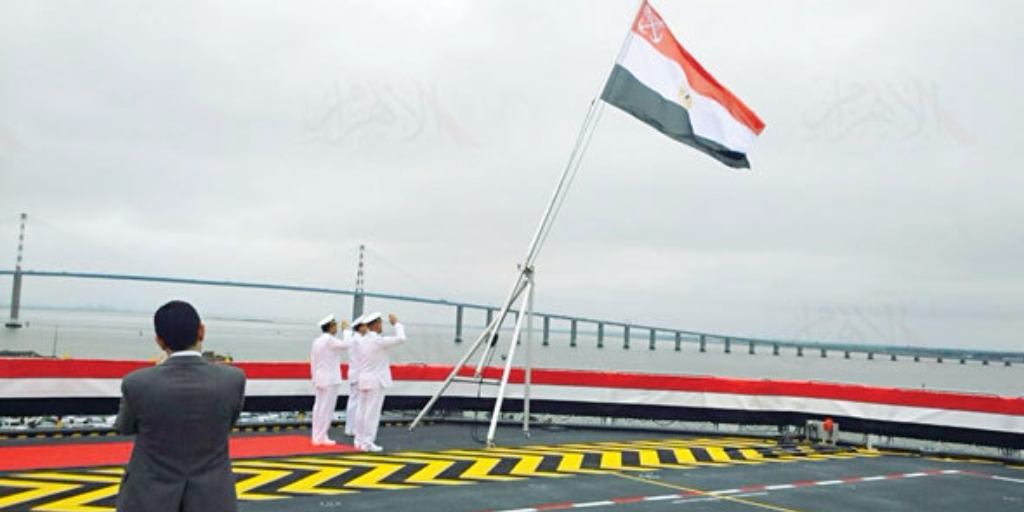 Egypt received its second Mistral helicopter carrier from France on Friday, raising Egypt's flag in a ceremony in the Atlantic coast port of Saint-Nazaire, Reuters reported.
The carrier, named after late Egyptian president Anwar El-Sadat, is one of two carriers Egypt purchased from France last year in a deal worth 950 million.
French Prime Minister Manuel Valls, French Minister of Defence Jean-Yves Le Drian and their Egyptian counterparts, Sherif Ismail and Sedky Sobhy attended the deal-signing ceremony, along with Egyptian president Abdel Fattah Al-Sisi and 63 French diplomats and journalists.
France had originally built the warships for Russia in a deal that would have cost the latter 1.2 billion euros, but France cancelled the sale in 2014 after the Russia's role in the Ukraine crisis.
French President François Hollande announced in September of last year that he had agreed to a sales deal with his Egyptian counterpart despite the significant drop in pricing.
The deal comes as part of an overall strengthening of bilateral cooperation between Egypt and France since Sisi became Egypt's president in 2014. A number of major arms deals, including a USD 5.6 billion sale of 24 Rafale jets, have been signed between the countries, reflecting Egypt's push to diversify its military relations.
During French President Francois Hollande's visit to Egypt in April, the two countries signed agreements worth over USD 2 billion, including deals in the fields of energy, defense and security.
---
Subscribe to our newsletter
---