The two men who may have inadvertently disabled a pressure cooker bomb in New York City earlier this month were identified on Thursday as Egyptians.
The two men, identified as EgyptAir employees by ABC News, had been sought after for days by the Federal Bureau of Investigation (FBI). The FBI had released a notice seeking information for the then-unknown individuals, but stressed that they were simply witnesses and not suspects.
According to authorities, who have so far refused to name the two witnesses, the two Egyptians picked up the bag containing the pressure cooker bomb from a garbage bin on 27th Street shortly after another bomb had exploded earlier that night.
"They started to examine the backpack when they found the wires and the pipes and they dropped the backpack, walked around the corner, went into police headquarters and notified us right away," said Mayor Christian Bollwage to BBC News.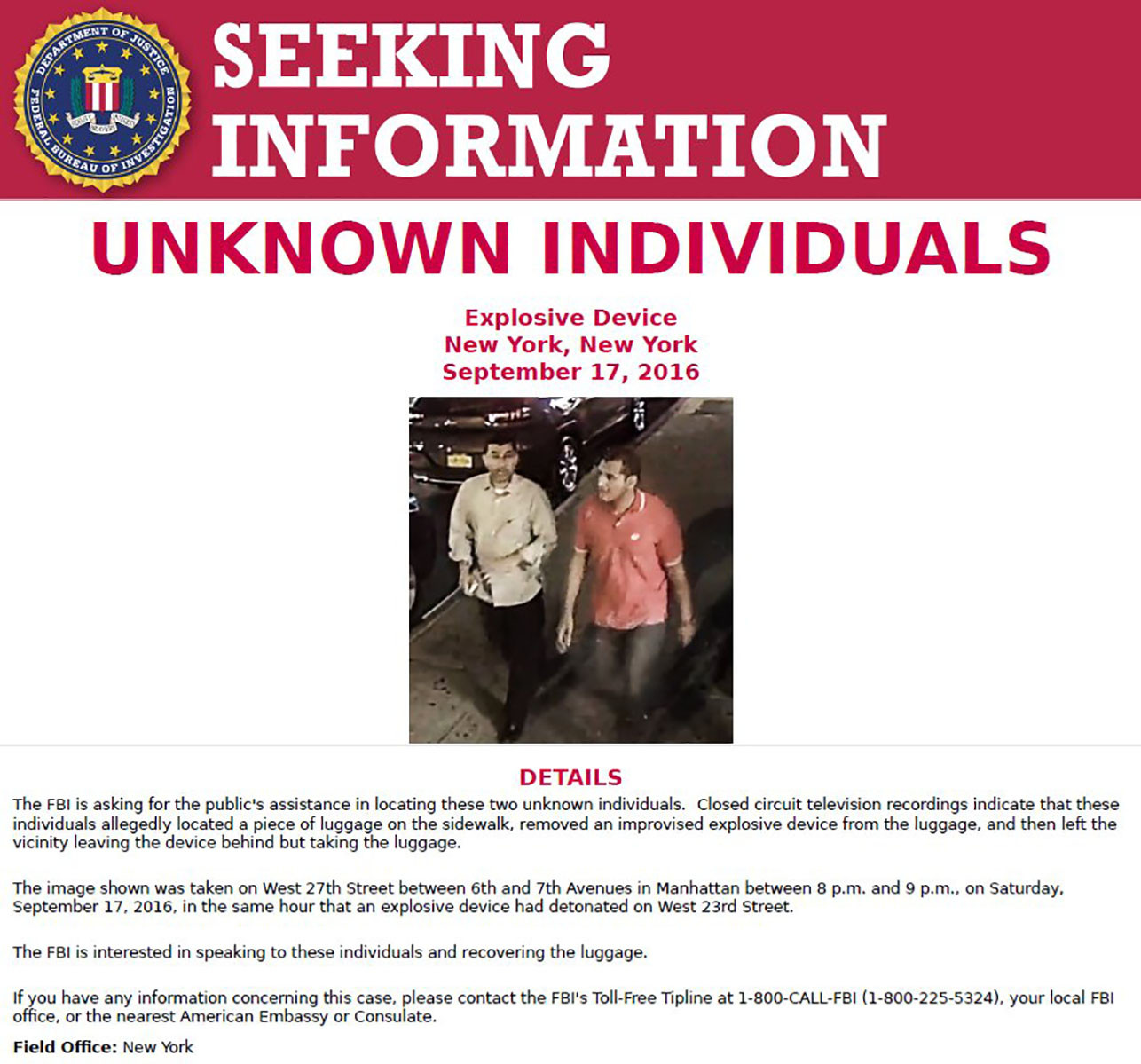 According to investigators, the two Egyptians may have accidentally disabled the device after picking it out of the bag.
However, according to later statements by the NYPD, the two men took the tiger-print bag that contained the bomb with them. This prompted investigators to issue a notice seeking information so that they could be interviewed as witnesses.
According to ABC News, the two Egyptians are not facing any charges and remain as witnesses in the case.
Earlier this week, Ahmad Rahami, an American citizen who is originally from Afghanistan, was arrested in relation to the New York City bombing that left at least 29 people injured.