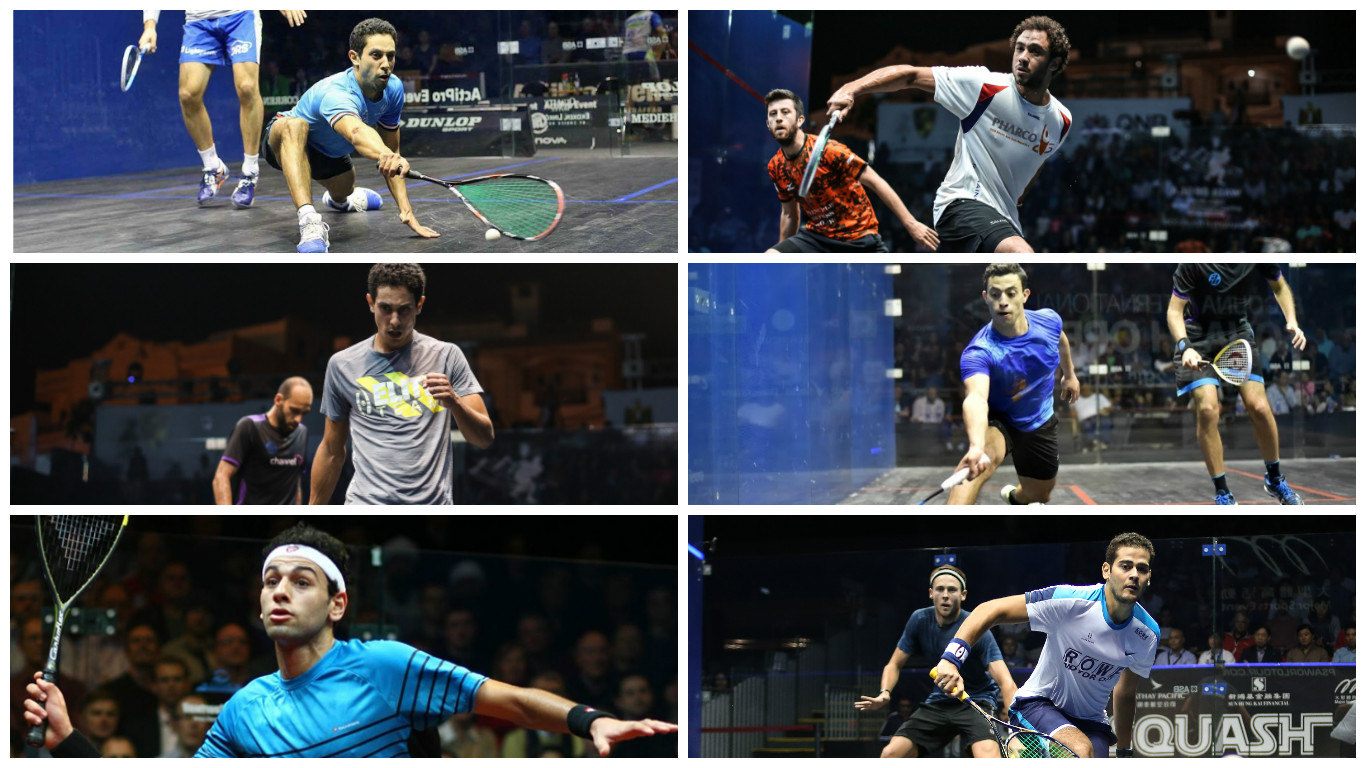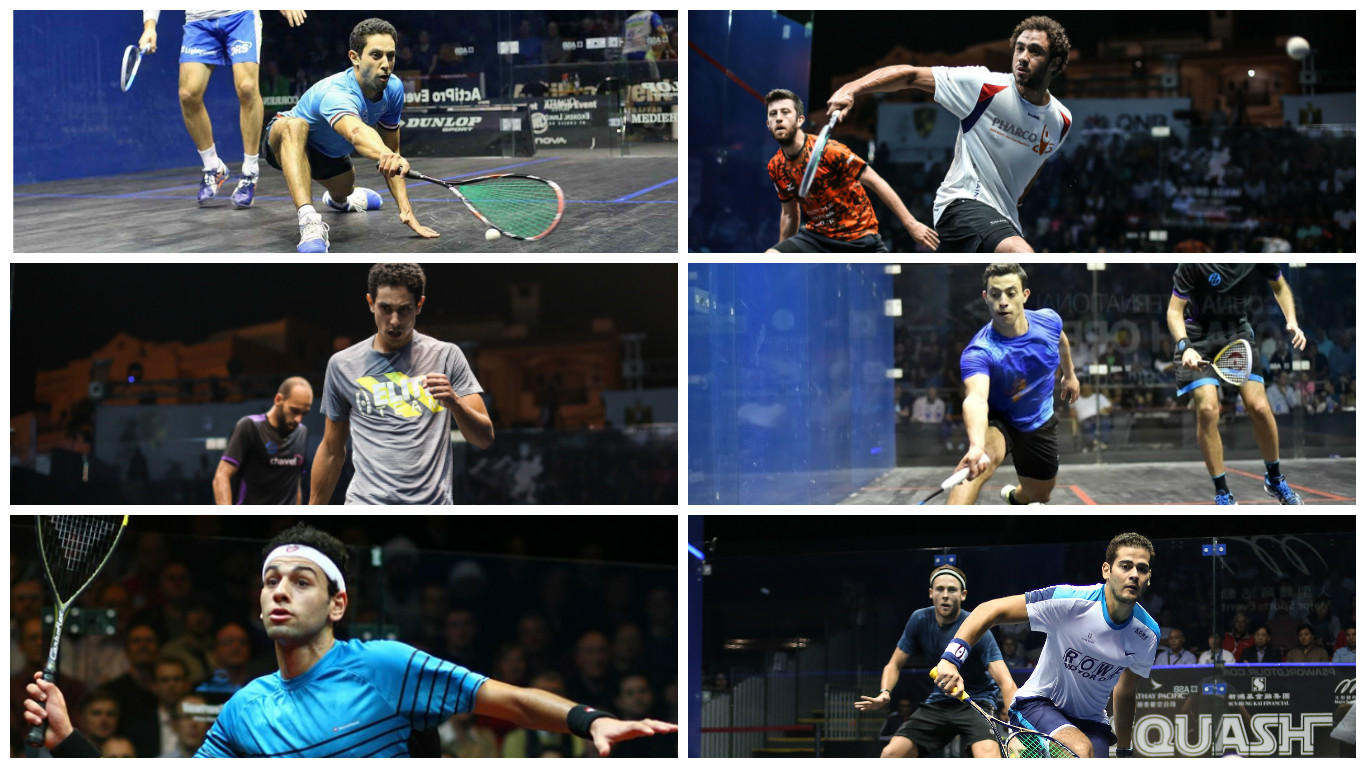 Egypt's male squash players have made history by having six players in the quarter-final stage of the Professional Squash Association (PSA) Men's World Championship for the first time since the championship was created.
According to the PSA website, "Ramy Ashour, Fares Dessouky and Tarek Momen all won to bring the third round action to a close at the Wadi Degla Club in Cairo."
The wins from Ashour, Dessouky and Momen come a day after world number one Mohamed El Shorbagy, Karim Abdel Gawad and Ali Farag also secured their spots in the quarter-finals of the championship.
Dessouky's landing in the quarter-final stage marks a first for the 18-year-old Alexandrian native, and was hard-earned after a "gladiatorial five-game battle with Malaysia's Nafiizwan Adnan."
"It was a hard match for me. I had to focus in the fifth game, which was good for me to find out how good I am mentally. I kept pushing in the fifth game," Dessouky said. "The crowd was incredible, it reminds me of the El Gouna tournament where they did the same thing to me. They stayed behind me and kept pushing me forward to win the matches and win the semi-finals there. It's something good for me and it's incredible."
Dessouky is set to battle world number five Ashour in the quarter-final match, while champion El Shorbagy will take on compatriot Farag.
Abdel Gawad will face off with England's Nick Matthew, while Momen will go head-to-head with Gregory Gaultier. Matthew and Gaultier are the only two non-Egyptians in the quarter-final stage of the championship.
Egypt is known for its high-ranking squash players, many of whom have broken world records and secured various championship titles.
In January, Alexandria-born Nour El Sherbini became the youngest ever squash player to win the 2016 Tournament of Champions held in New York City. Three months later, she once again broke a record when she became the youngest player to win the PSA Women's World Championship, which helped her climb the world rankings to reach number one.
In March, Egypt's squash champions made history once more at the British Open by securing an all-Egyptian final round in both the men's and women's categories, thereby ensuring that an Egyptian would walk away with each of the titles.
Last month and for the first time in history, PSA's World Squash Rankings for the month of October placed seven Egyptian players among the top 10 male players worldwide, with an Egyptian also topping off the list as the world's best player.
---
Subscribe to our newsletter
---