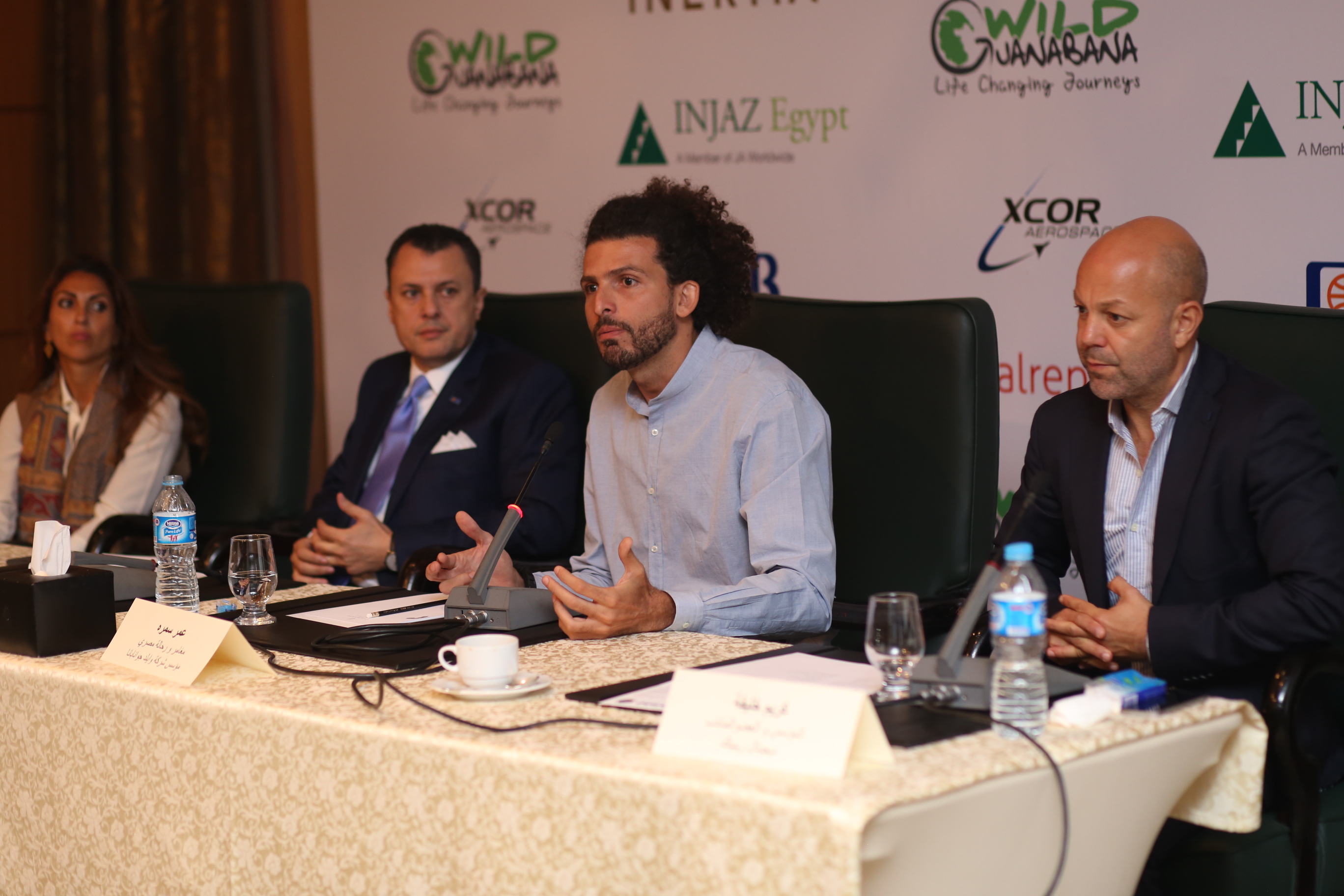 Egyptian entrepreneur and adventurer Omar Samra launched his new project, "Make Space Yours," targeting 100 schools and universities across Egypt in hopes of boosting students' interest in space science and exploration.
The project will provide students with an opportunity to participate in competitions that take off every three months and are relevant to the space science field.
University students will submit experiment proposals to be carried out in micro-gravity, and the winning experiment will accompany Samra on his space flight aboard the XCOR Aerospace.
Meanwhile, school students participating in the competition will be required to submit a research paper outlining their vision to build a community or spaceship to travel into space and visit other planets and moons. The student who wins this competition will participate in a three-day educational space camp organized by Samra's company, Wild Guanabana.
The first phase of the project is set to kick off on November 23, with Samra leading a team of experts hosting sessions to introduce students to the competition. The team is comprised of Mohamed Sallam, Egyptian astronaut candidate at Mars One, Ahmed Farid, one of three Egyptians enrolled in the NASA-supported project PoSSUM (Polar Suborbital Science in the Upper Mesosphere), Amr Abdel Wahab, founder and CEO of Astrotrips, and Hamed Gamal, Chapter Head at The Mars Society.
Samra, acclaimed for his social engagement and passion for nature and travel, is the first Egyptian to complete the 7-Summits and the Explorers' Grand Slam, after which he set up an adventure travel company, Wild Guanabana. In addition, he is engaged in numerous philanthropic activities for children. Samra is also set to become Egypt's first astronaut.
In September, Samra was appointed as the UNDP's Goodwill Ambassador to promote and advocate for the protection of the environment and youth empowerment, in line with the newly adopted Sustainable Development Goals (SDGs).
---
Subscribe to our newsletter
---