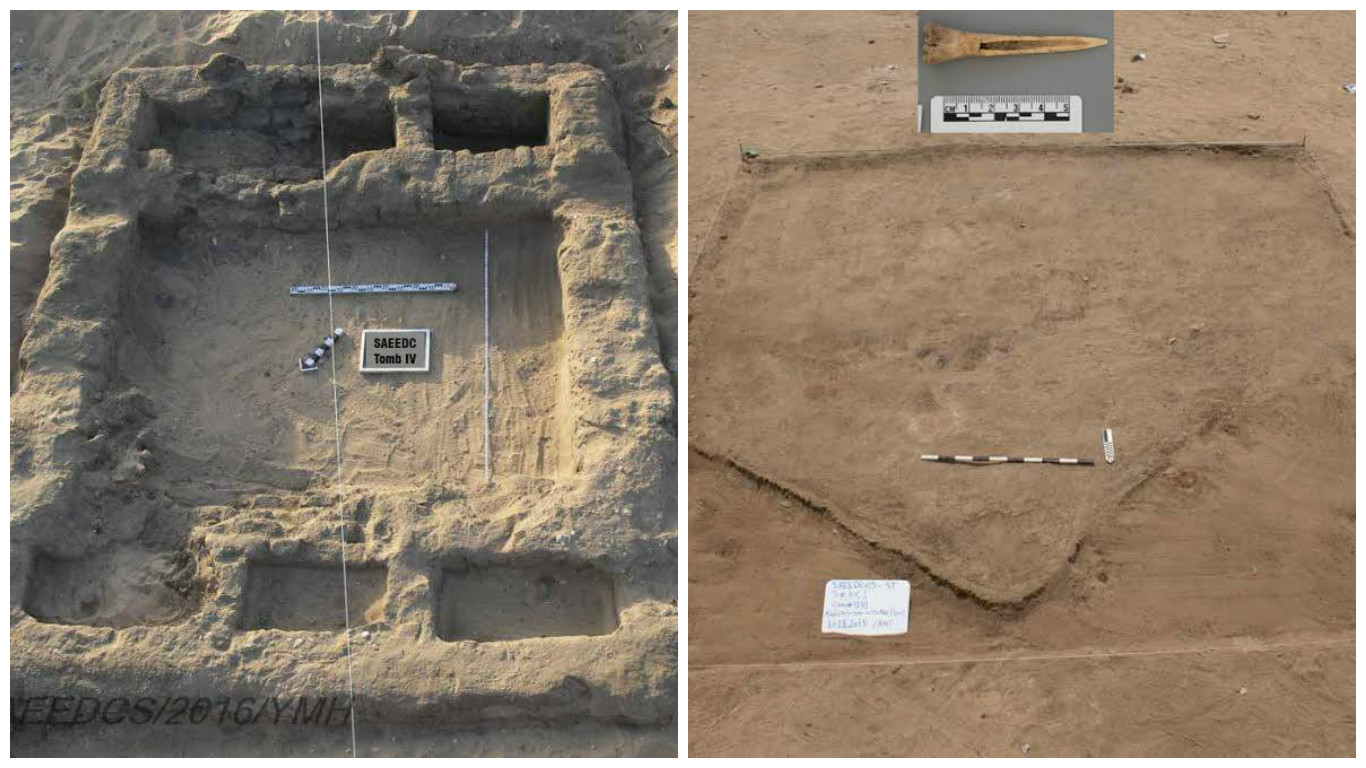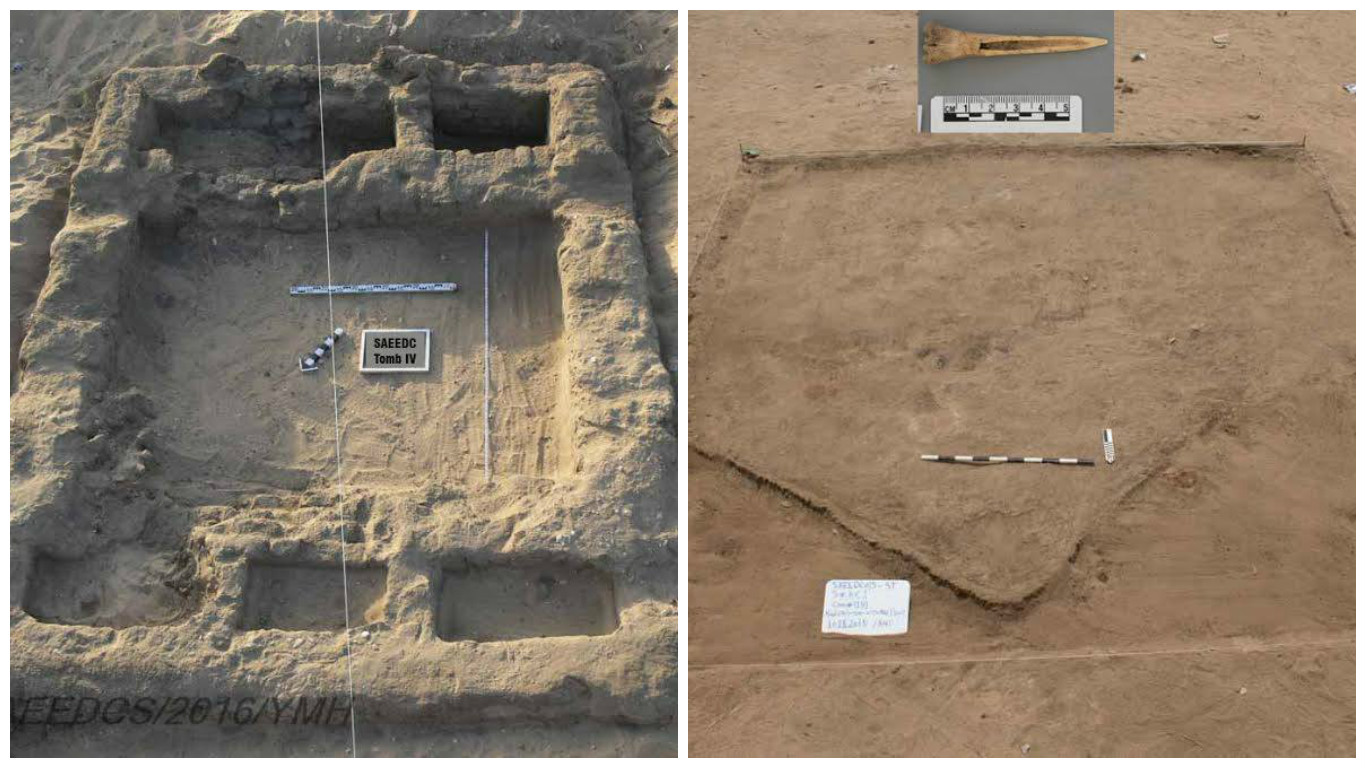 A group of Egyptian archaeologists unearthed a cemetery and residential city from 5,316 B.C. in the Upper Egyptian governorate of Sohag, according to a statement from the Ministry of Antiquities.
The head of the Egyptian Antiquities Sector, Mahmoud Afify, announced that the cemetery and city were discovered just 400 meters south of the Temple of Seti the First in Abydos.
According to Afify, the city and cemetery likely belonged to senior officials who were responsible for building royal tombs, as the archaeologists found a number of tools that indicate that the residential city was largely responsible for supplying the labor force required to build royal tombs.
On his part, head of the Central Administration for Upper Egypt Antiquities, Hany Abul Azm, said that the team unearthed 15 mudbrick cemeteries, saying that the large size of the cemeteries indicates their owners' significant social status.
Wednesday's find is the latest in a series of discoveries related to Ancient Egypt.
Earlier this month, a team of Spanish archaeologists discovered a mummy that could be at least 2,500 years old near the temple of king Thutmose III in the Egyptian city of Luxor.
According to Myriam Seco Álvarez, who led the Spanish team, the mummy's significance lies in the presence of the "colorful decorations carrying religious symbols from Ancient Egypt, including the guardian goddesses Isis and Nephtys spreading their wings, the four sons of Horus, the symbol of the sun, and others."
Last month, experts using radiography to scan the Great Pyramid of Giza found evidence that there are two "previously unknown cavities" in the 4,500-year-old pyramid.
In March, Egypt's Ministry of Antiquities announced that scans carried out by Japanese radar specialist Hirokatsu Watanabu indicated the presence of two previously un-discovered chambers in King Tutankhamun's tomb in the Valley of the Kings. The scans lent credence to British archaeologist Nicholas Reeves' theory that Queen Nefertiti's tomb, which has long been an archaeological mystery, is hidden behind that of King Tutankhamun.
---
Subscribe to our newsletter
---