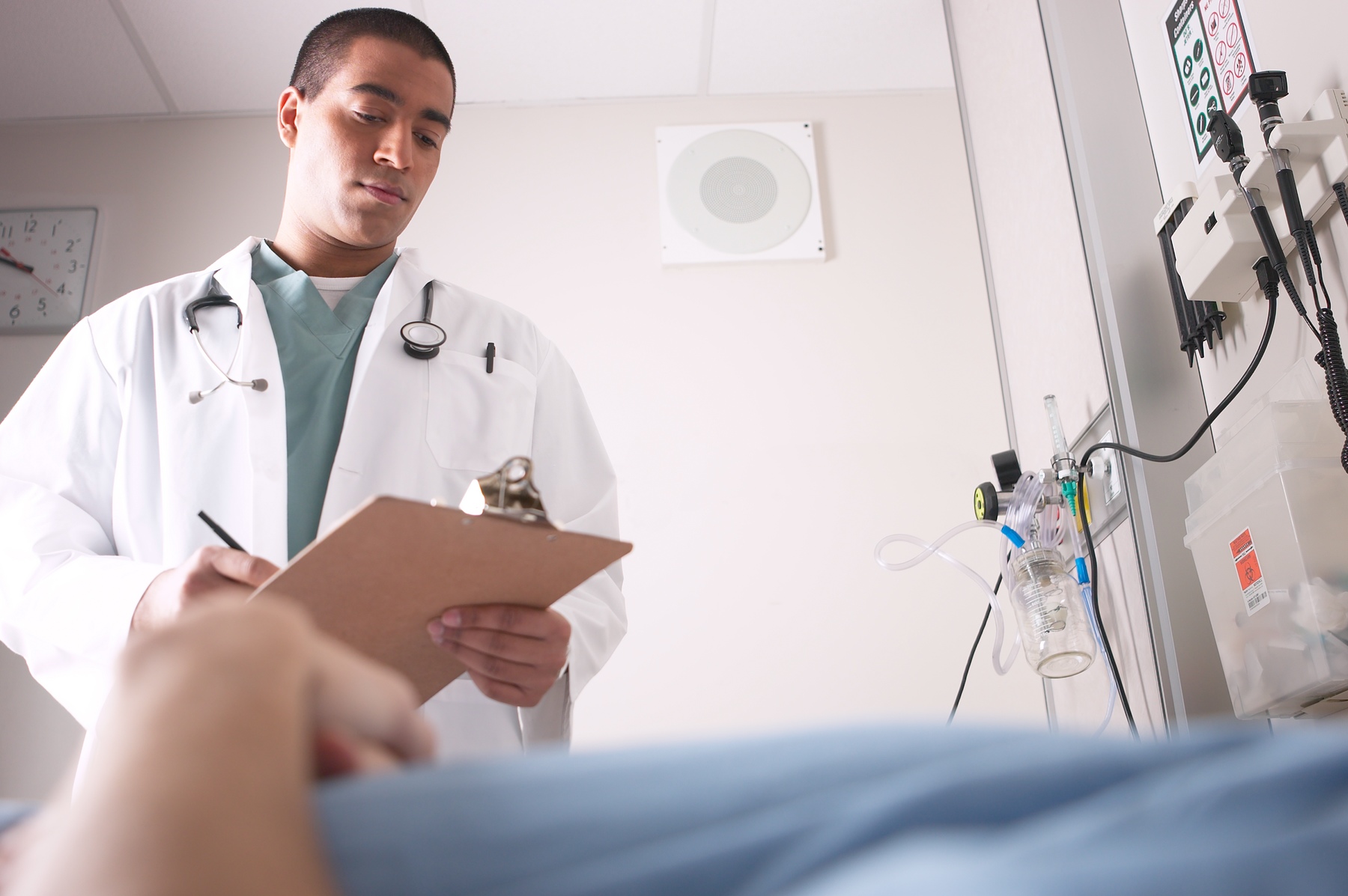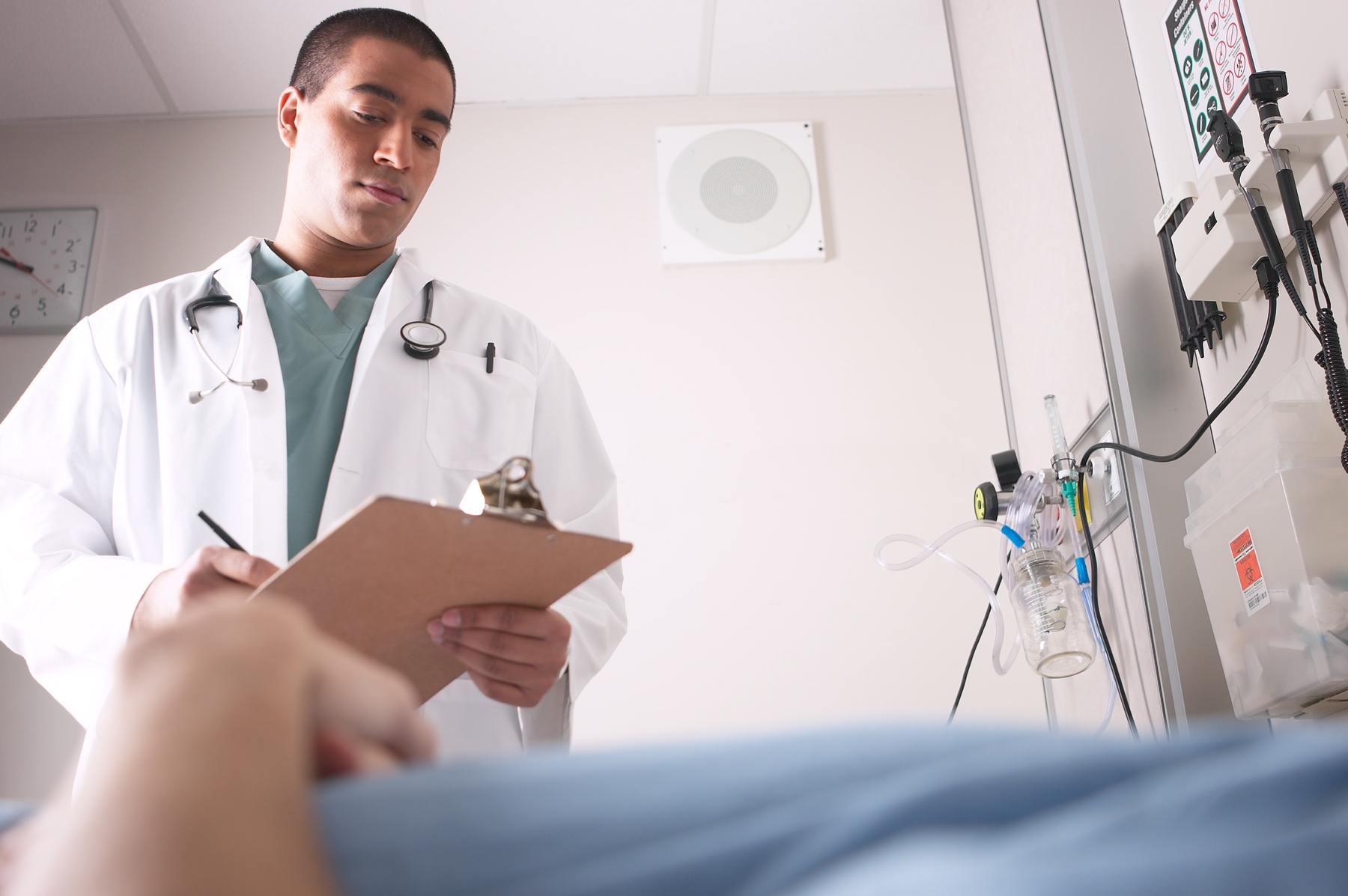 In an era that is dominated by free-market societies, the monetary value is often a price tag that we put on services, products and even human resources. However, putting a price tag on such products and services can oftentimes be tricky. From supply and demand to marketing communication and word of mouth, the process of valuing and pricing continues to fluctuate and waver, one time overestimating, the other time underestimating the true worth of what many markets offer.
Among the worthy services that have been battling decades of infamous practice and their residue of discouraging reputation is Egypt's health insurance industry.
Accounting for approximately 10 percent of the available healthcare insurance in Egypt, the government-run Health Insurance Organization (HIO) was established in 1964 as a result of a series of 20th century legislation work, leading the first wave of health insurance in Egypt.
However, for around 30 or 4o years, the practices of not only the health insurers but general insurers as well were rather dubious. Instead of being a safety net on which civilians could rely, insurance companies were synonymous to frauds that were merely part of a bureaucratic process to issue official paperwork.
"The issue is that insurance in Egypt was always run by the big, heavyweight public sector companies, and there was a very big lack of trust between the customer and insurance company," explains Karim Ramadan, deputy managing director at Medmark Insurance Brokerage.
Despite the thick smog of mistrust, Medmark ventured into the market, alleviating misconceptions about the insurance industry and rekindling the relationship between the industry service providers and their potential customers.
How Does the Insurance Industry Work?
"For those of you who aren't familiar with the health insurance industry, an insurance company at its core is like a bank – a financial institution that manages money," explains Ramadan. "They take the insurance premium from the customer, they invest it and calculate the risk they're taking and then they repay the claims from this reservoir of financial resources."
While there are many approaches to managing the financial resources, the most common approach is known as community rating or pool rating, whereby the collective sum of annually paid premiums are used to cover the members' medical bills.
"Those reserves belong to all the members," says Ramadan. "At the end of the year, insurers review the profits and losses, and evaluate whether this pool is successful."
Furthermore, what this approach stipulates is that so long as the claim is valid, members have the right to redeem the full sum of their medical bills no matter how much they exceed the insurance premium paid.
However, Ramadan stresses that, unlike banking, buying an insurance policy is very different from financial investment.
"What you are really doing when you buy an insurance policy is that you are purchasing, not investing in, a policy that says the risk of medical treatment cost will now be moved from you as an individual to the insurance company," explains Ramadan. "The insurance company bears the risk from day one whether you need medical treatment or not. That risk has a price."
As appealing as this service may sound, a vast majority continues to wonder, "Why should I pay for an insurance premium if I can just handle the medical bills when they present themselves?"
"What really changes people's view on that is real life experience – hearing about those who have had positive experiences with insurance and negative experiences without insurance," says Ramadan.
Instead of having to bear the weight of sudden health complications and the concern of coming up with the financial resources to provide your family with the best medical treatment available, insured members can freely opt for the best medical solutions without worrying about their future bills.
Redefining Egypt's Health Insurance Market
At a customer base in excess of 50,000 members, Medmark has managed to retain its leading role in a market that amounted to an insurance gross premium volume of EGP 14.4 billion during the fiscal year 2013-2014, representing 1.2 percent of Egypt's GDP. According to official reports and market surveys, Medmark ranks first among insurance brokerages in Egypt.
However, in order to earn and secure such a pioneering role in the market, Medmark had to take its chances on the insurance market despite its shaky grounds.
In 1984, Medmark penetrated the Egyptian market as the regional service office and exclusive distributor for International SOS, a Paris-based multinational medical evacuation company. With rising demand for a health insurance company to cover the treatment costs, Medmark set out fishing for a large health insurance company worthy of working hand-in-hand with International SOS.
In 1991, Medmark signed their first contract with Bupa Global, a world leading British multinational company specialized in medical insurance with a specific focus on international private medical insurance (IPMI). By 1998, Medmark had become the largest Bupa distributor worldwide among 44 distributors worldwide.
However, with only Bupa to sell, Medmark realized that grand opportunities within the local market remain unexplored. That's why late in 2005, Medmark presented their first set of local insurance solutions under the brand name Horizon. By 2013, Medmark had developed into a one-stop-shop that brings several health insurance providers under one roof.
"Unlike insurance company agents who would only try to sell one insurer, Medmark actually provides a range of insurers who offer a wide range of solutions and different types of schemes fit for the diverse needs of the market including health, life and pension schemes," Ramadan explains.
Keen on providing their members with convenient proximity, today Medmark is expanding geographically as well. Based on their market survey which shows heavy customer presence in Alexndria's Sporting Club as well as Cairo's Heliopolis and Zamalek neighborhoods, Medmark opened up two mini branches besides its Mohandeseen headquarters in Sporting Club and Heliopolis.
The Rise of Insurance Brokers and Real Market Solutions
Along 32 years of practice, Medmark was driven by bigger aspirations than simply succeeding. Medmark's contribution to the market revolved around providing its members with better life quality and real life solutions.
However, in order to reach out to the community, Medmark among many other insurance brokerages had to reestablish grounds of trust from which they can address the market. This emerging need for a communication middleman paved the way for the rise of insurance brokerages.
"The broker is someone who understands the insurance industry –how it works, how to get value out of it, and has many connections within the industry," says Ramadan. "So when the customer who has a claim is represented by a broker, the results were very, very different."
The resulting flux of new players on the market, both insurers and brokers, generated new competition that was a wake-up call for everyone, forcing them to raise the bar and provide better, competitive services.
In the late 90s, as the market witnessed more competitors, it was particularly the medical insurance field that saw the greatest growth as well as upgrade in the quality of services and solutions provided.
In the wake of the health insurance industry's rebirth and since then, Medmark has mostly relied on the personal medical insurance (PMI) system for its international and local insurance premiums. This system gives its members the freedom to resort to any physician, clinic, hospital or lab of their choice, and get fully reimbursed for their expenses. This allows the members to resort to the best practitioners in each specialty.
In such cases where the members need recommendations for medical facilities or practitioners to resort to, Medmark provides them with an unbiased referral system that directs them to the best physicians within their geographic range.
"In Egypt, we rely on the accumulated market experience based on the Medmark and Bupa customers' feedback, whereas abroad, we rely on the International SOS global referral services," explains Ramadan.
However, while awareness spreads slowly on the individual level, the corporate world has seen the highest level of keenness on insuring their employees. Often offered as a retention tool for their staff, health insurance is today synonymous to companies' capability of taking care of their employees – an offering that has become very difficult to withdraw despite any dire financial situations they may face.
Having lived through several years of turmoil and unrest, many individuals' sense of security is slipping through their fingers, forcing them to consider several scenarios they may have never had to pay attention to. In a time when having one's financial priorities straight is key to a decent life, certain priceless things like securing the best medical treatment to yourself and your family cannot be anywhere far from a primary priority.
---
Subscribe to our newsletter
---