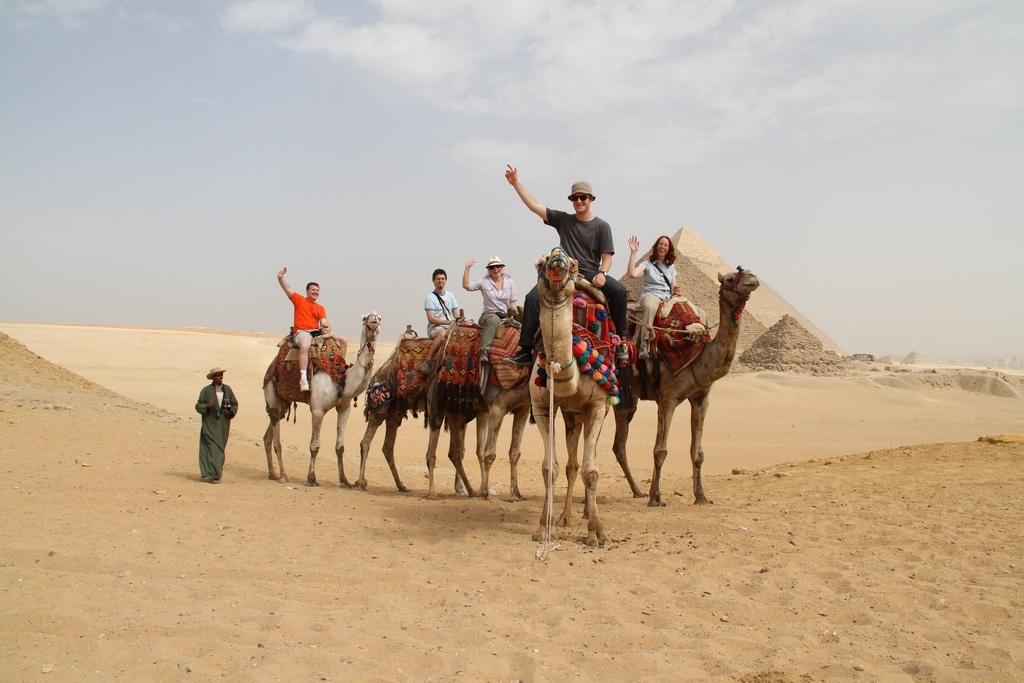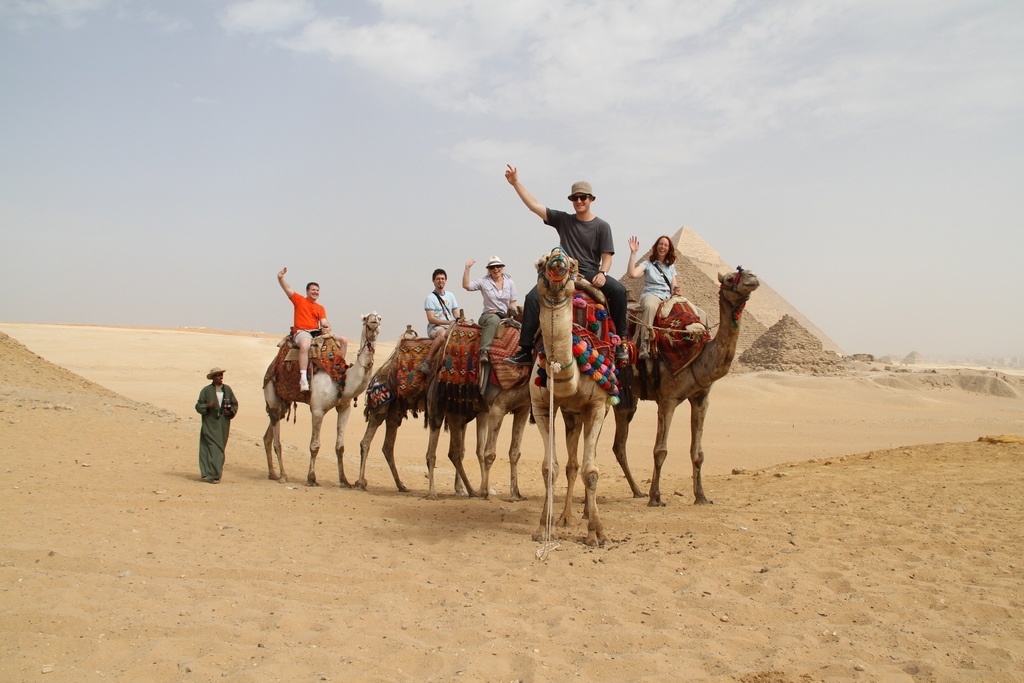 For the first time in almost two years, a group of Israeli tourists visited Egypt and toured many of its top destinations.
In a post on Facebook, Israel's Embassy in Egypt wrote that the group was the first of its kind to visit Egypt since mid-2015.
Despite historic hostility between Egypt and Israel, the Israeli Embassy says that the Israeli tourists were well received and were not received with any negativity by anyone.
According to the Israeli Embassy, the Israeli tourists visited Cairo, Luxor, and Aswan amid tight security that ensured their safety. The security reportedly consisted of two police cars and two police motorcycles permanently escorting the Israeli group's bus.
However, while security was tight and did not allow the tourists to be alone, the group managed to visit many of Egypt's most famous sites. Activities ranged from eating fuul and ta3meya (falafel) at the famous 'Felfela' in downtown Cairo, to visiting the Yacoubian building, which inspired Egyptian novelist Alaa Al Aswany, and taking a hot air balloon ride over ancient sites in Luxor. The tourists also visited the Great Pyramids of Giza, the Egyptian Museum, Valley of the Kings, and various Jewish shrines.
Egypt, and particularly the Sinai, was once a prime holiday destination for Israelis hoping to enjoy Egypt's pristine beaches, high quality services and sunny weather. In particular, Israeli tourists favored Taba which is located right across the border from the Israeli town of Eilat.
Egypt's tourism industry employs four million Egyptians and accounts for 11.3 percent of the country's gross domestic product. A downturn in the number of tourists visiting Egypt strongly impacted the economy and has left many unemployed.
---
Subscribe to our newsletter
---