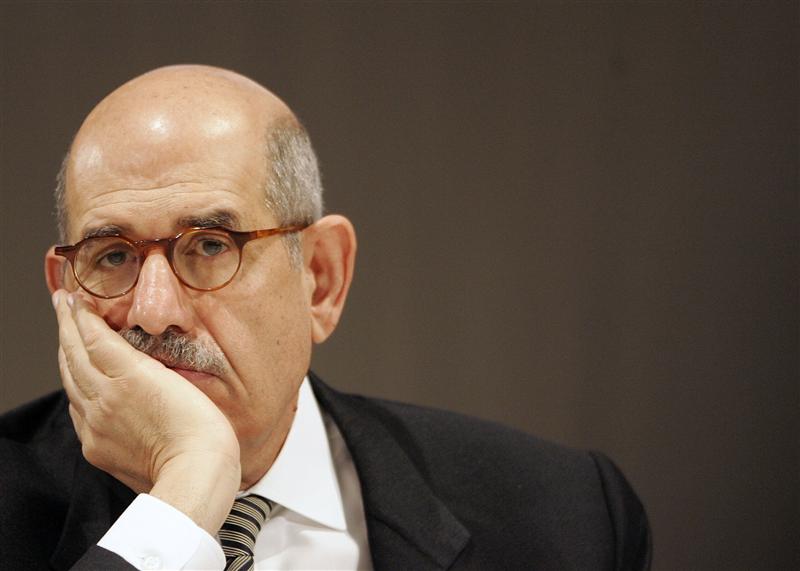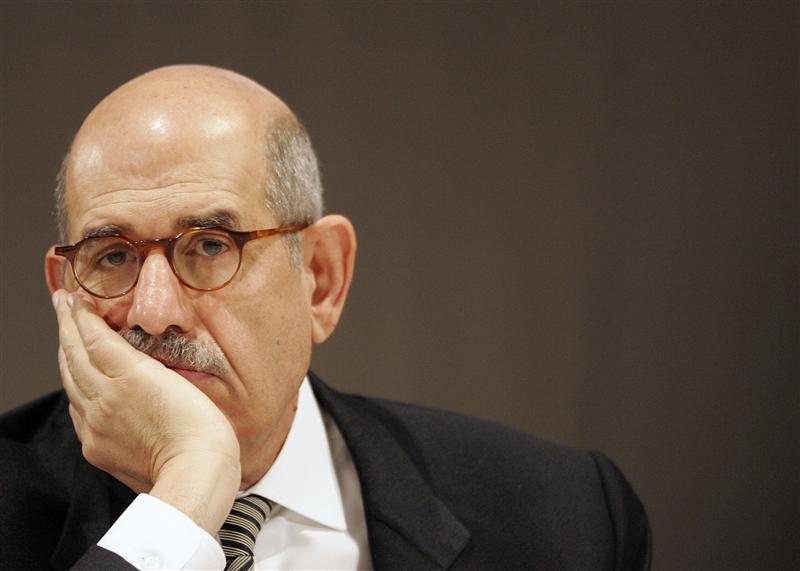 Egypt's Former Vice President and Nobel laureate Mohamed ElBaradei has blasted a motion in parliament to strip him of his nationality as an example of "rising fascism" in Egypt.
"Motion in 'Parliament' & lawsuits to strip me of nationality in reaction to TV interview explaining what went wrong. Rising fascism," tweeted ElBaradei to his five million followers about a motion filed by parliamentarian Mostafa Bakry.
In filing the motion, Bakry accused ElBaradei of "defaming" Egypt's state institutions among the international community and "inciting against Egypt".
Bakry's motion, which also includes the stripping of ElBaradei's 2006 Order of the Nile, comes after several days of controversy surrounding ElBaradei.
A Week of Controversy
On Saturday, ElBaradei saw some of his private telephone calls from 2011 leaked on a television show hosted by Ahmed Moussa.
Moussa, a fervent supporter of the Egyptian government who has often found himself as the center of controversy, aired recordings between ElBaradei, ElBaradei's brother, and Egypt's former Armed Forces Chief of Staff Sami Anan.
In airing the recordings, Moussa said they showed how ElBaradei had disregard for the January 25 protesters and leaders of the revolution.
Responding to the leaks, ElBaradei said that the recordings were doctored. "Fascism rearing its ugly head yet again," said the former Vice President who resigned after the dispersal of pro-Morsi protesters at Rabaa.
The leaks coincided with ElBaradei's first interview with an Arabic television channel in three years. ElBaradei's first interview with Al Araby, a television channel, aired on Saturday and discusses his views on Egypt's two uprisings and his current concerns.
Background
The 73-year-old former Director-General of the International Atomic Energy Agency received a Nobel Peace Prize in 2005 and had become involved in Egypt's January 25 revolution in 2011. Following the revolution, he was seen as a top contender for Egypt's Presidency, but he chose not to participate.
In 2012, he formed the National Salvation Front (NSF) alongside Hamdeen Sabahi and Amr Moussa. The NSF campaigned for the ouster of former President Mohammed Morsi and ultimately succeeded after the rise of the Tamarod movement and the support of Egypt's Military.
Following Morsi's ouster, ElBaradei joined the transitional government as Vice President and played a role in forming the "political road map" of transition for Egypt. However, the forced dispersal of pro-Morsi protesters in Cairo, which led to hundreds of deaths, resulted in ElBaradei stepping down.
Since his resignation in 2013, he has been strongly criticized by pro-government media outlets and has, in response, largely remained silent.
---
Subscribe to our newsletter
---