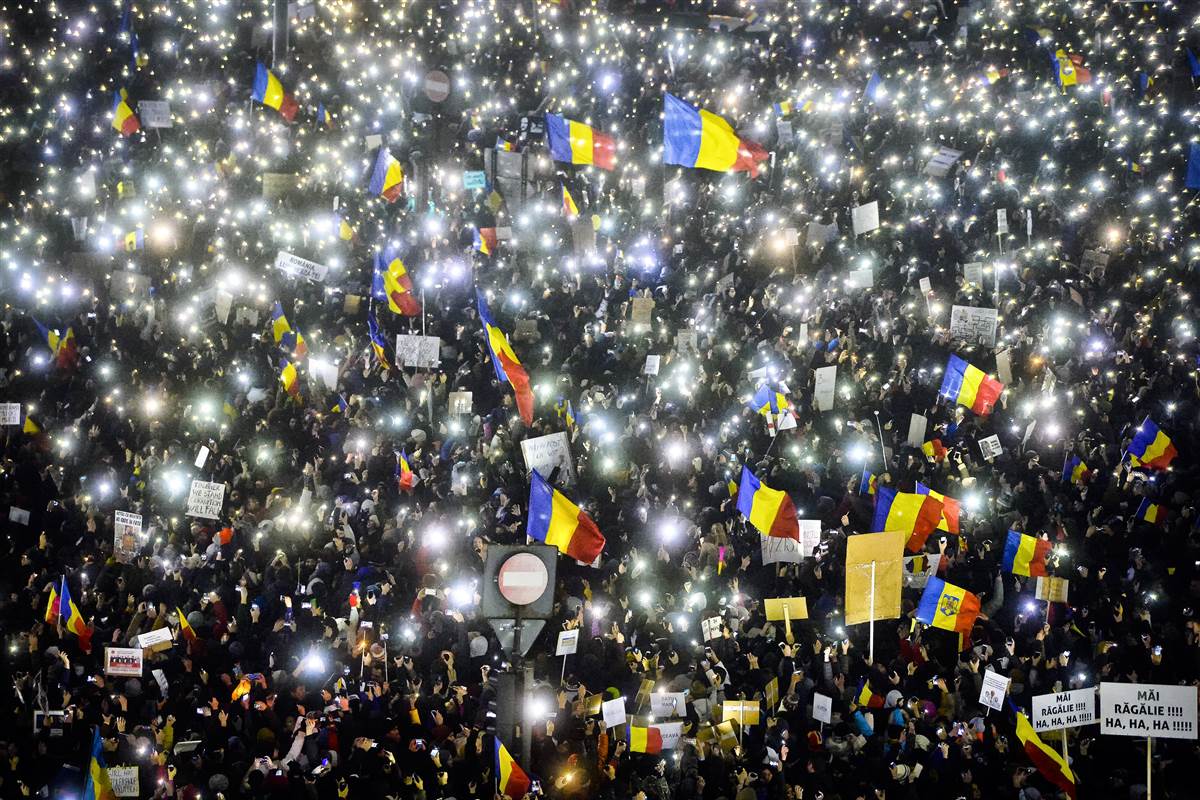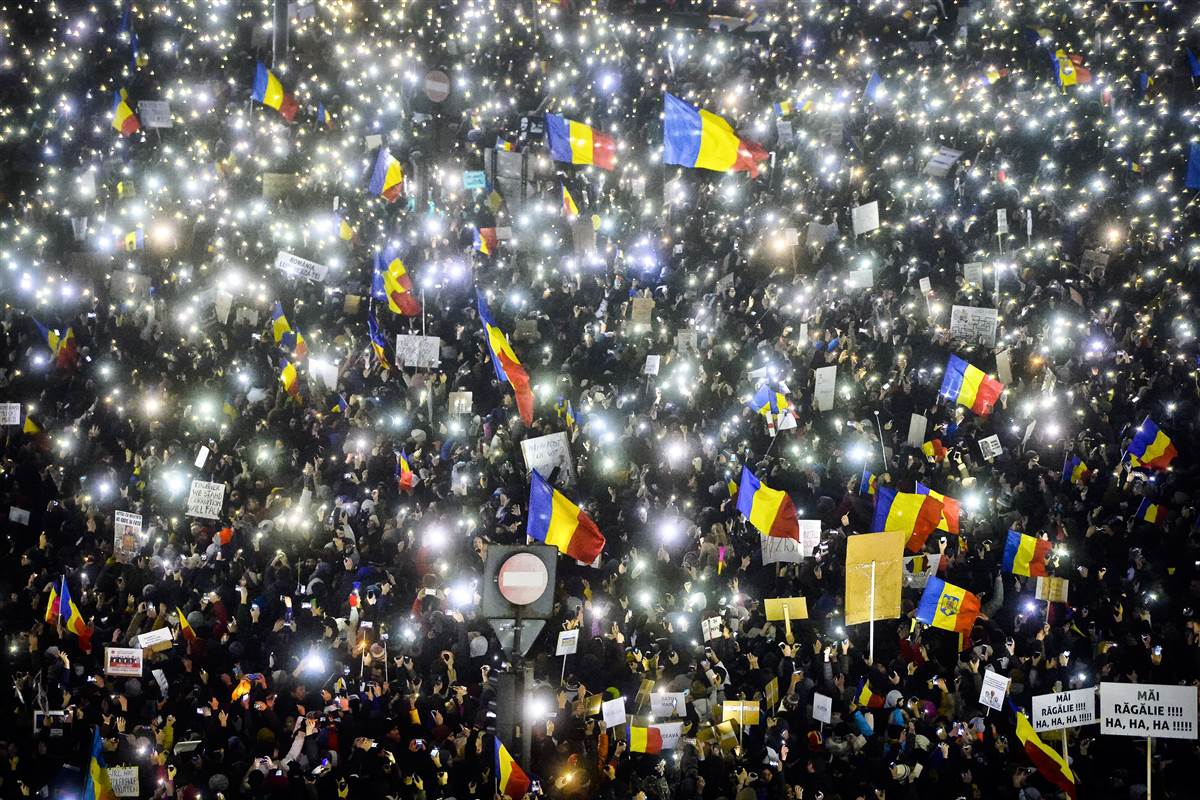 An estimated 500,000 Romanian continue to protest against the newly-elected government in Bucharest's Victory Square, after an emergency decree was proposed by the government to shield corrupt officials.
Despite the government revoking the original decree, with the hopes of achieving calm, protests have continued. Protesters fear that a separate decree that is set to be discussed in Romania's Parliament will achieve the aims of the original decree.
Demonstrations in Romania have been ongoing for a week and continue to attract more and more people. Many protesters are now calling on the government to resign.
However, Prime Minister Sorin Grindeanu defied protestors and said that he is not resigning. He further added that the parliament, where he holds a majority, is the only body that is able to force him to step down from his post.
The separate decree that will be reviewed by parliament after the revoked one is expected to free about 2,500 prisoners if approved. This includes officials who are imprisoned on corruption charges. Grindeanu argues that this decree will help reduce overcrowding in prisons.
The Romanian president Klaus Iohannis, who joined the protesters in Victory Square in Central Bucharest, challenged the decree at the Constitutional Court.
"Today is a day of mourning to the rule of law," said the Romanian President in opposition to the decree.
The mass demonstrations in Romania are the biggest since 1989, when the public toppled communist dictator Nicolae Ceaușescu.
---
Subscribe to our newsletter
---