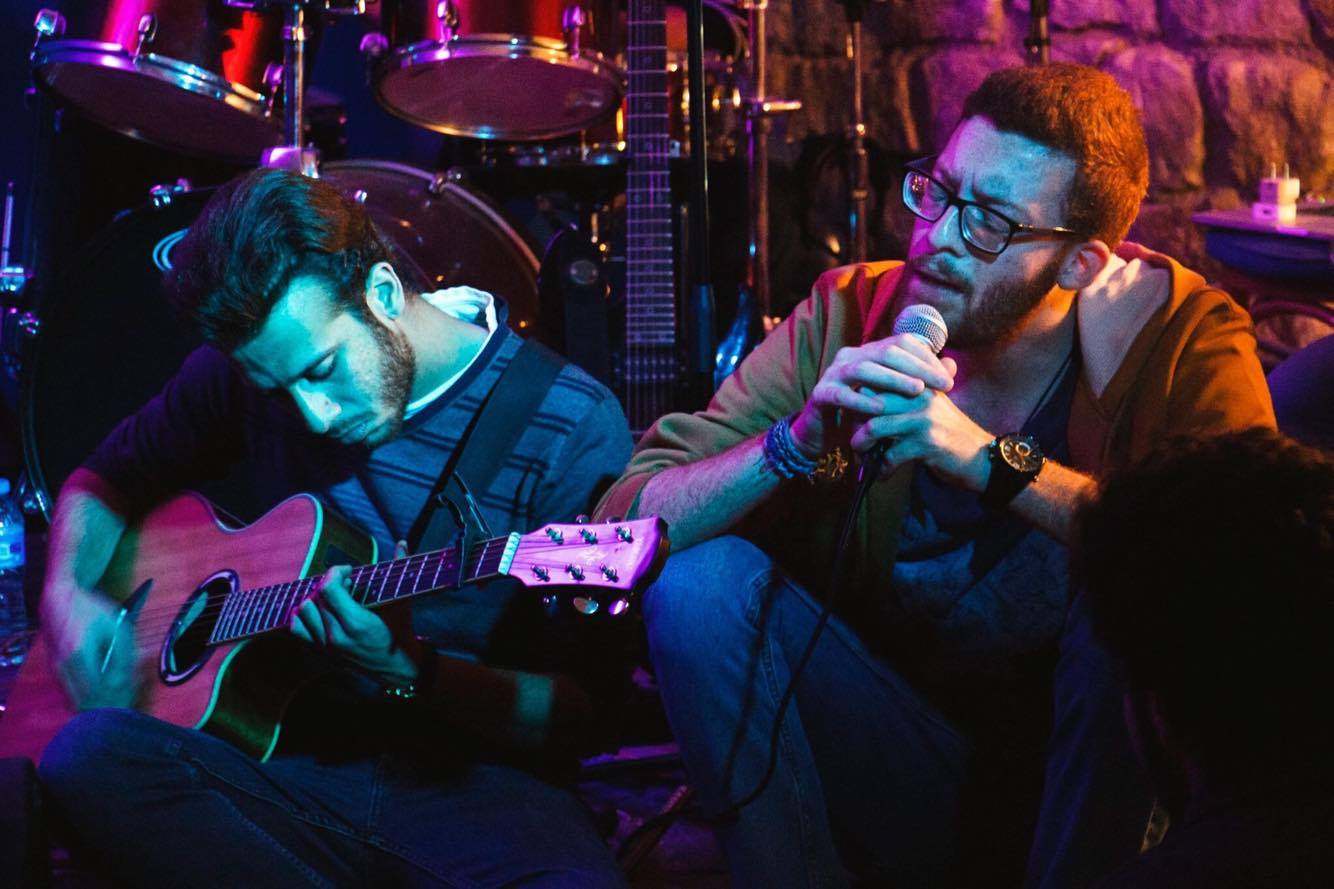 "For those in Egypt, we'd love to play there someday," Coldplay said back in December. Exciting as that was, the rock band threw in a shout out to an Egyptian tribute band named Strawberry Swing. Ahead of their latest gig on Saturday night, organized by Starfish Campaign and Patient Support Team to fundraiser for Abu El Reesh hospital, Egyptian Streets spoke to the band about their music, inspiration, and dreams.
Egyptian Streets: First off, why Coldplay?
Strawberry Swing: We love the band, starting from their music, to their message and spirit.
ES: How did you all come together to form Strawberry Swing? Could you tell us a bit about each member?
SS: It started when Abdelrahman Sherif (Aka:Boudy) came up with the idea and wanted to form the band so he called Mohamed Tarek (Aka:MishMish) and together they started the project then Ammar Joined them as he's Mishmish's best friend and then Patrick joined the band as he is a friend of Boudy and together we started jamming. We just felt the chemistry floating in the air from the very first jams so we knew it was kind of meant to happen.
The four of us have been playing music in different bands for more than 10 years and every one of us have his own career in music other than Strawberry Swing. Each one of us has something that makes him unique in his own way, and that's what makes you as musician. Of course it comes from experience, so the more you play the more you learn.
ES: What's the reason behind your band's name?
SS: The song "Strawberry Swing" by Coldplay is one of the most relaxing songs, and it speaks about love, humanity and peace, which together form the core message that Coldplay wants to spread, so we felt it's the right one.
ES: What was it like getting a shout out from Coldplay? Have Coldplay been in touch?
SS: Words can't really describe how it felt at the time but the least to say is we were SHOCKED! We didn't believe it at first and we were actually jamming together when we saw the news, so we literally were singing and celebrating. It is really heartwarming to know that the band you're so obsessed with, that you started a tribute band for, recognized you and they actually advised people to attend your concerts.
But they haven't contacted us.
ES: Do you put a twist to the songs, or do you prefer playing the originals?
SS: We actually do put a twist to their songs unintentionally, because your identity as an individual musician presents itself when you play. So a twist might have been found here and there.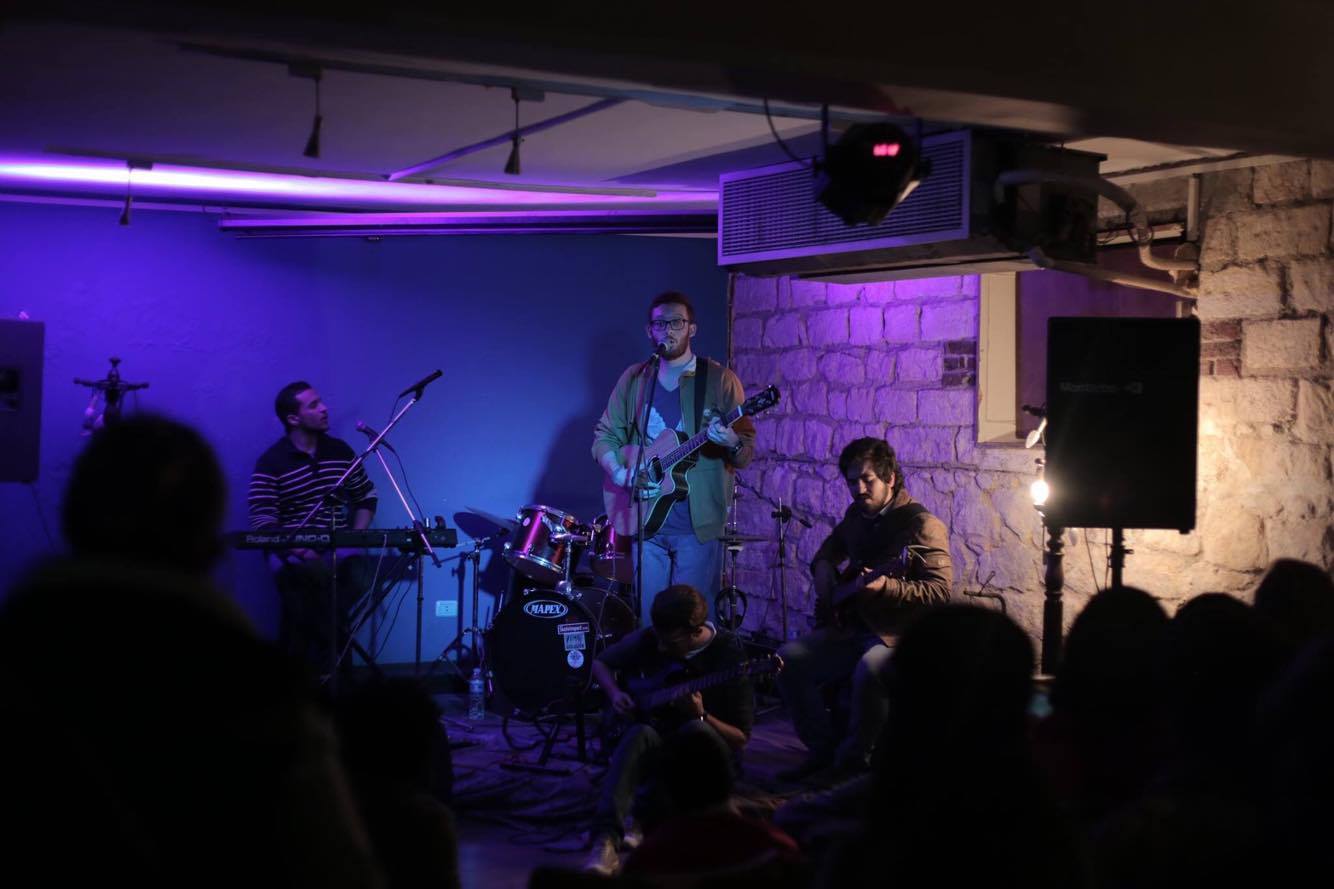 ES: Which is your favorite Coldplay song to play together? Why that specific one?
SS: "Us Against The World"
It is kind of our song as a family, specially the chorus lyrics "through chaos as it swirls, it's us against the world", which really means a lot to us because we're always there for each other, so it's actually us against the world.
ES: Has any of the band members attended a Coldplay show before? How do Coldplay performances influence your gigs?
SS: Unfortunately, none of the band members have attended a Coldplay show, but they influence us in every way, starting from their energy on stage to how they play their music live differently,  and their chemistry together, and their enthusiasm on stage as well.
ES: Could you tell us one favorite memory from a performance?
SS: At 3elbet Alwan, when we played Fix You and all the audience interacted, and turned their phone flashlight on, and sang along.
ES: Do you believe the rumors that the Egyptian government hindered Coldplay coming to Cairo on New Years instead of Abu Dhabi? How did you feel about the news?
SS: No one exactly knows what happened, but of course if Coldplay were actually coming here and it was cancelled for any reason we would be upset that we missed a chance to see them live.
ES: What more do you believe the government needs to do to support the music industry in Egypt?
SS: Go easy on the event organizers in the term of paperwork.
ES: What are your future plans?
SS: Short term plan: to spread the Coldplay spirit all across Egypt through gigs and concerts. Long term plan: let that be a surprise.
ES: What are your hopes for Coldplay coming to Egypt? Would you attempt to play along if that happens?
SS: Of course we hope to see Coldplay here in Egypt, and yes, as the first tribute band for them in Egypt and the Middle East we will contact the band to see if we can possibly share the stage with them or to meet them in person.
---
Subscribe to our newsletter
---