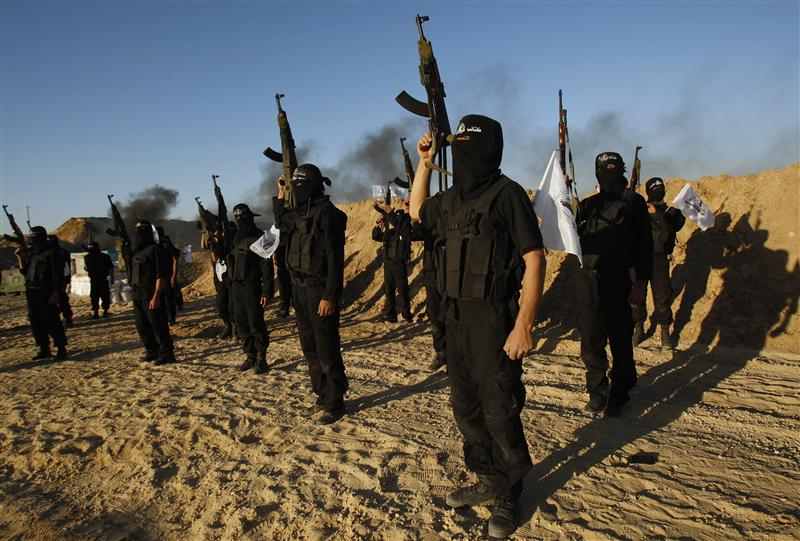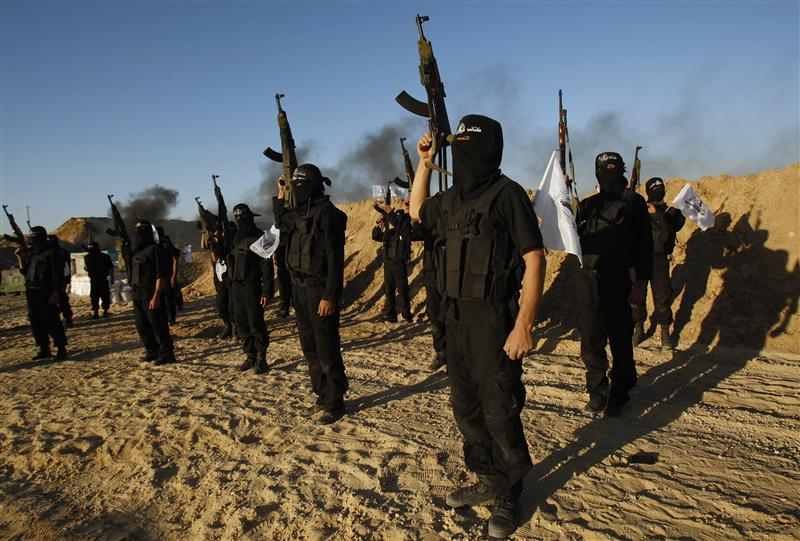 "Targeting citizens in Al-Arish is a cowardly plan by evil people to shake trust in the state, and to tear national unity", said President Abdel Fattah Al-Sisi in a comment on the latest incidents in Egypt's North Sinai.
Throughout the past few days, hundreds of Christian families fled North Sinai following increased attacks and threats by ISIS-affiliated militants.
Sisi's statements came during his visit to the second round of the Presidential Leadership Program for youth on Monday, revealing that he had rejected an earlier plan to evacuate North Sinai of its residents to better combat Jihadists in the area.
"Forty months ago, I received a plan to evacuate the entire North Sinai region to combat terrorism. My answer was 'no,' let the people live their lives and we will act like a surgeon who uses his scalpel to extract the tumor without harming the rest of the body," the president said.
"The state is determined to abolish terrorism in Northern Sinai from its roots," he asserted. "All sects of the Egyptian people are courageously withstanding the repercussions of combating terrorism, and many families sacrificed their children while facing terrorists in Northern Sinai, whether heroes from the security forces or civil citizens," he continued.
Program Director of Minorities and Vulnerable Groups at the Egyptian Commission for Rights and Freedoms told Egyptian Streets that the displacement of Al-Arish City's Copts indeed is cowardly, hence needs to be resisted.
"We have a crisis, there must be something wrong, and if we didn't admit that, it will only get worse," the researcher stated.
The state has been resorting to military missions and extrajudicial killings the past three years, while terrorism attacks on security checkpoints have systematically continued and has left dozens dead.
"What is needed is a complete review of Egypt's strategy for fighting terrorism, including security measures. The most needed strategy is one concerned with education, culture, social justice, religious reform and bringing political polarization to an end," Thabet believes.
The president said that the state is keen to provide aid and to put all its abilities to serve the residents of Al-Arish who have received threats.
However, Thabet said that all aid provided so far is a temporary shelter, and shelters provided are not suitable for children and families, who have to cram in small rooms in youth dormitories.
According to Church officials, at least 100 families fled El-Arish in North Sinai and have taken refuge in the Suez Canal city of Ismailia
"The rest are promises [made by the state] which we do not know will be fulfilled or not," Thabet said. The government had promised to provide permanent residence, transfer employees, and students, and make job opportunities available.
Nevertheless, society has tried helping by sending donations such as clothes, money, and medicines. Entertainment teams are also trying to help children find relief.
---
Subscribe to our newsletter
---