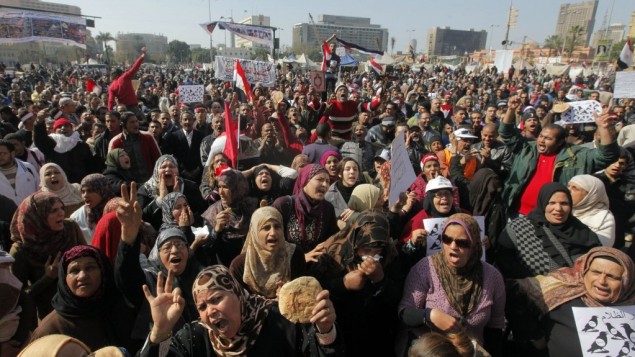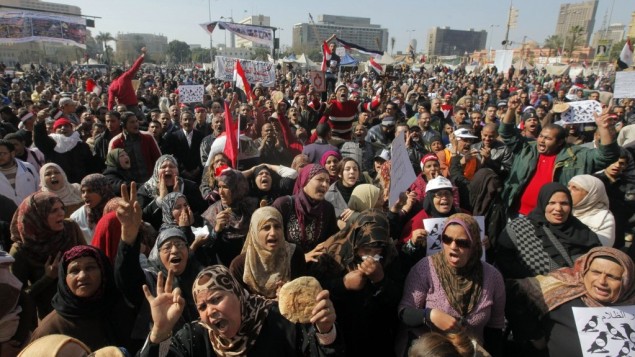 Egypt has witnessed several protests on Tuesday, particularly in the Mediterranean city of Alexandria, after the Ministry of Supply decided to limit bread supplies and cut subsidies.
Hundreds of citizens took to the streets in Alexandria in what is called "Intifada of supplies" and blocked vital roads in protest of the decision. They have been refusing to reopen the roads and several clashes occurred between the protesters and security forces as protesters refused to disperse the protests. Also, clashes between protesters and citizens occurred as a result of hours of blocked roads.
The protesters reportedly chanted "We want to eat! We want bread!"
On Monday, Supply Minister Ali Moselhi announced that he is planning to limit bread to three loaves per person a day, in addition to canceling subsidies. The decision received backlash, particularly amid the economic turmoil the country has been experiencing.
Moselhi replaced the former Minister of Supplies Mohamed Al-Sheikh following shortages of sugar.
Each bakery was allowed 3,000 bread loaf, after the decision, they are only allowed 500 loaves and the citizens couldn't get their previous bread quota. Bakeries refused to take subsidy cards that are used by citizens to obtain a government quota of bread.
---
Subscribe to our newsletter
---