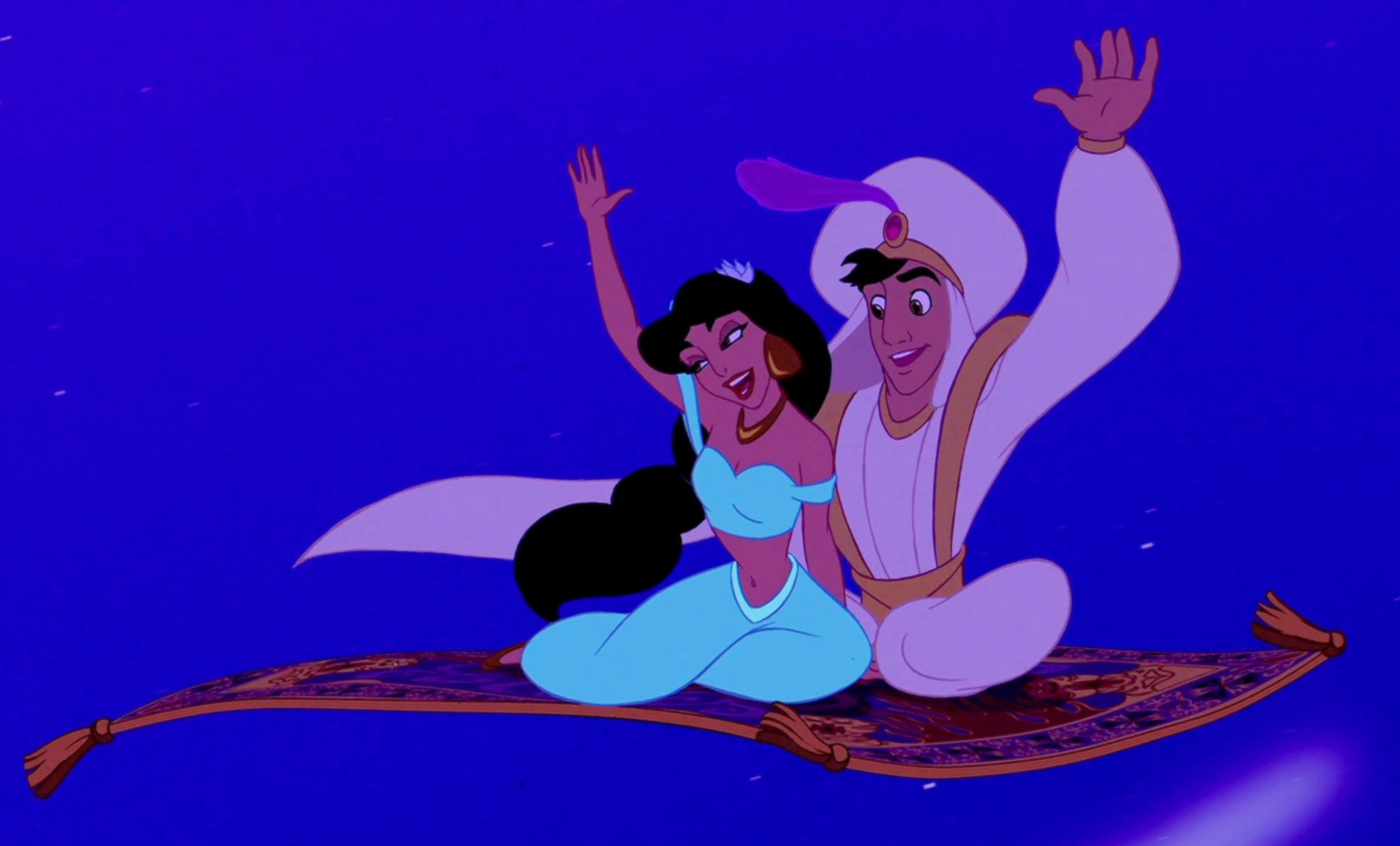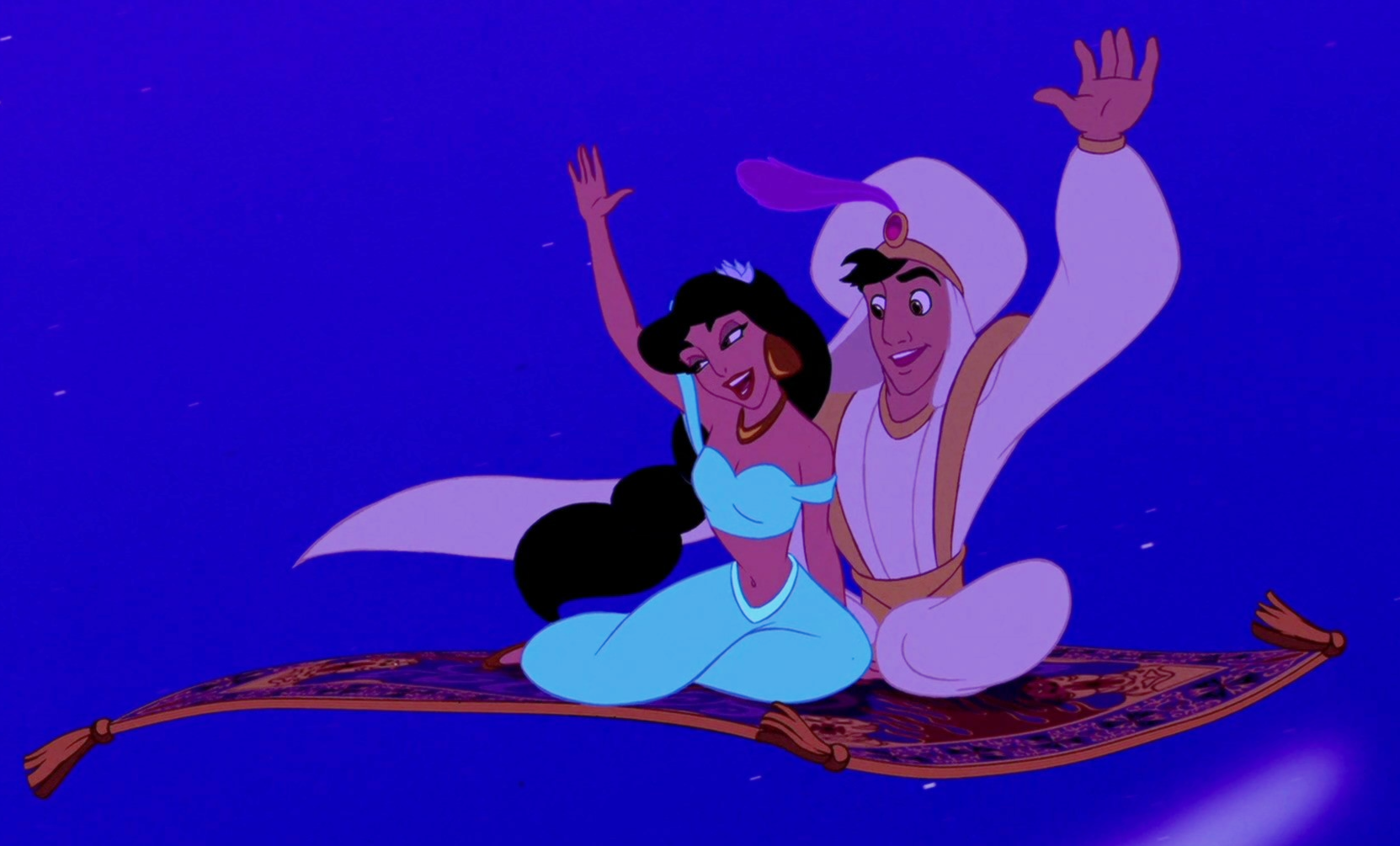 For its new live-action feature film adaptation of Aladdin, Disney embarked on a quest to find new lead actors to play Aladdin and Jasmine.
However, Disney mentioned in its casting calls that "These characters are Middle Eastern", a rather vague description that may indicate that Disney is looking for actors from the Middle East.
The applicants should be between 18-25 years old. For those interested in auditioning, they must be able to sing and preferably dance as well.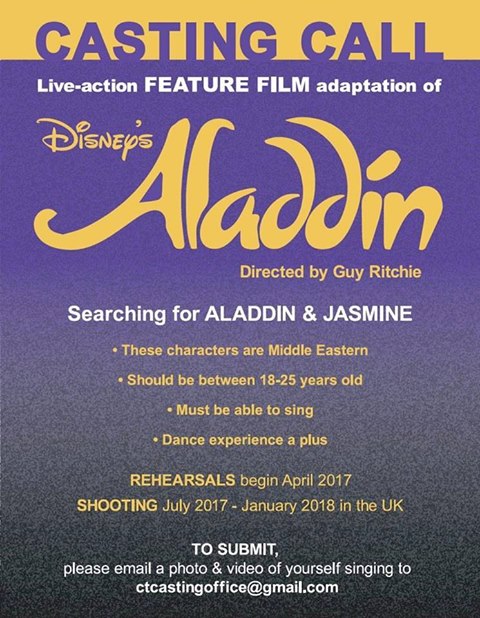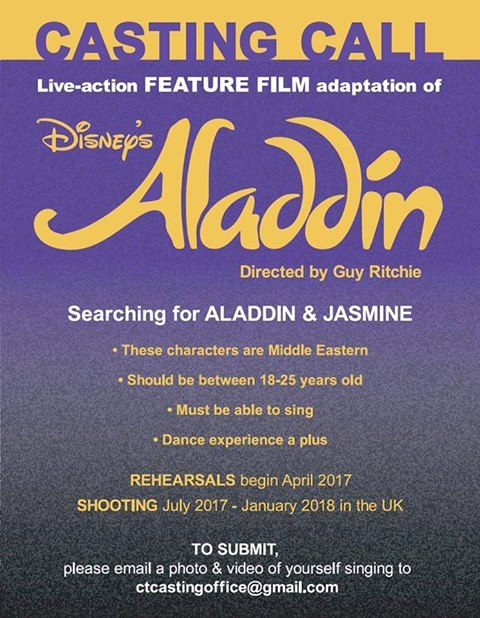 The original story of Aladdin takes place in the fictional city Sultanate of Agrabah. The adaptation will be shot in the United Kingdom.
Last month, Director Guy Ritchie and the producers said that they will try to avoid lack of diversity in Aladdin, adding they want to make it "authentic to the world".
The chosen actors will start rehearsals in April and the shooting will take place from July 2017-January 2018.
While the official release date is yet to be fixed, another Disney movie, "Beauty and the Beast", opens in theaters on 17 March.
---
Subscribe to our newsletter
---