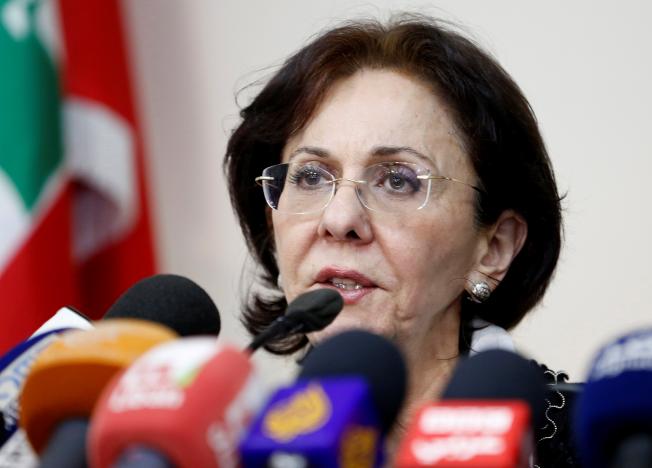 Senior UN Official Reema Khalaf, of Jordan, resigned on Friday over the withdrawal of a report that accused Israel of "Apartheid"
Khalaf, the former Under-Secretary General and Executive Secretary of the Economic and Social Commission for Western Asia (ESCWA), led the report. She said that it is the first to label Israel as a racist state.
The report, that is no longer visible on the ESCWA official website, has been ruthlessly attacked since it came out. The UN Secretary General Antonio Guterres said the report didn't reflect his opinion and only reflected the opinion of its author.
In a press conference held in Lebanon's capital of Beirut, Khalaf announced her resignation and said that "powerful member states" pressured the UN and Guterres to take down the report, further adding that they threatened the international body of  "Vicious Attacks".
The Jordanian diplomat announced the resignation two days after the report was published and after Guterres insisted on the withdrawal of the report.
Trump's ambassador to the UN Nikki R. Haley commented on Khalaf's resignation saying, "When someone issues a false and defamatory report in the name of the UN, it's appropriate that the person resigns."
Haley further praised Guterres for his decision to distance himself from the report.
Israel's Ambassador to the UN Danny Danon said in a statement that Israel is severely condemning the report, adding that the report is an attempt to falsely label the "only true democracy" in the Middle East by creating a false analogy is "Despicable".
Khalaf's resignation letter to Guterres, seen by Reuters, said that she finds it quite unsurprising that the United States (U.S.) and Israel have resorted to intimidation when it was hard for them to defend their unlawful policies.
"It is only normal for criminals to pressure and attack those who advocate the cause of their victims," Khalaf wrote.
ESCWA that comprises 18 Arab states and based in Beirut essentially promoted the social and economic development in the Arab countries.
---
Subscribe to our newsletter
---