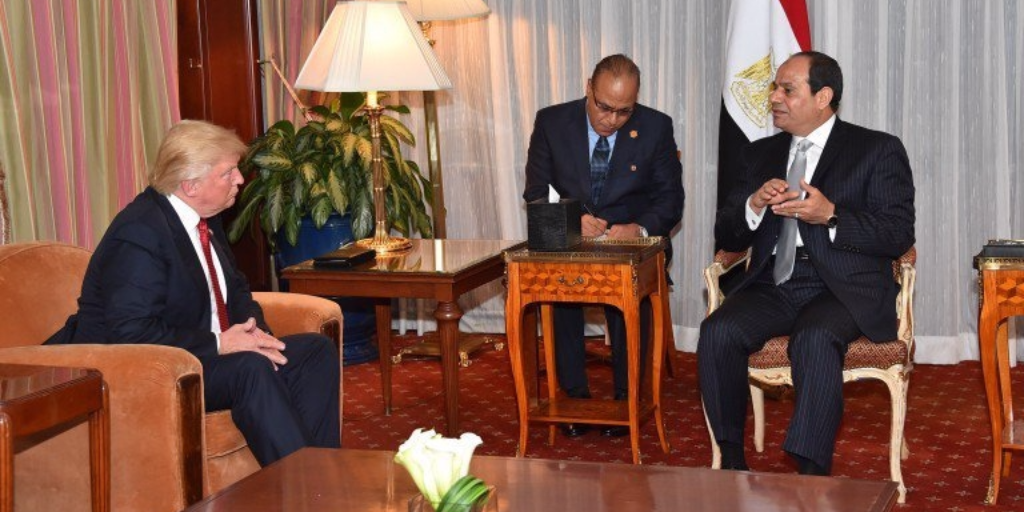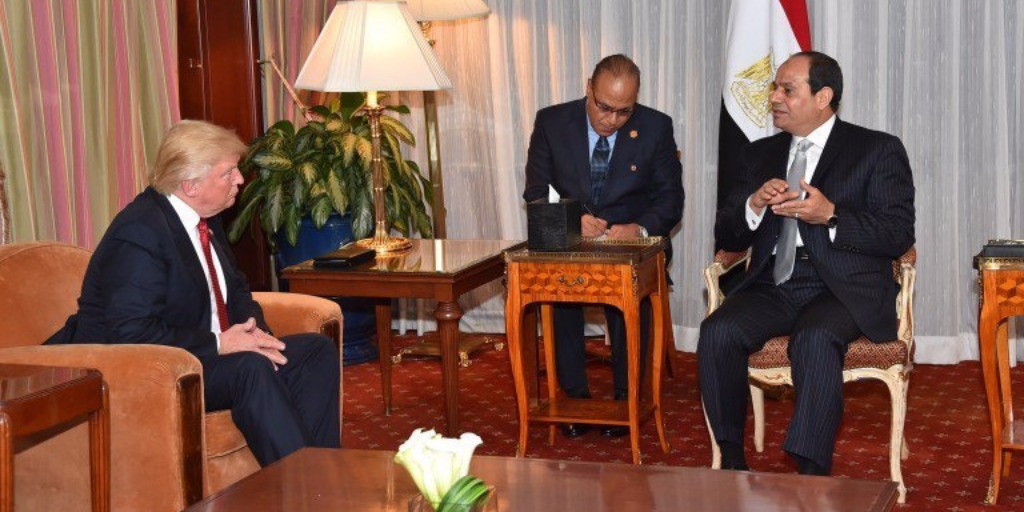 Egypt's President Abdel Fattah Al-Sisi to start a four-day official visit to Washington in the first week of April, Reuters reported according to an official in the White House.
The visit was originally announced on Sunday by high-ranking Egyptian officials who spoke on condition of anonymity to one of Egypt's leading state-owned newspapers Al-Ahram.
The White House official, who confirmed the news, said that Al-Sisi is visiting at the invitation of the U.S. President Donald Trump. The upcoming visit will be the first for Al-Sisi to the U.S. since he took office in 2014.
The bilateral relations between Egypt and the U.S. have warmed since Trump took office in January. Prior to the inauguration of Trump's administration, Egypt had had strained relations with the U.S. former administration of Barack Obama. After the Egyptian Armed forces had ousted President Mohamed Morsi, Obama cut the military aid and describe the ouster as a military coup.
However, Trump, unlike Obama, has shown minimum attention to Egypt's stances. Conversely, he focused on combating terrorism in the Middle East region. As a presidential candidate, Trump described Al-Sisi as a "Fantastic guy". Al-Sisi also said that Trump would make a strong leader.
Al-Sisi was also the first leader to congratulate Trump on winning the U.S. presidential election in November 2016.
---
Subscribe to our newsletter
---