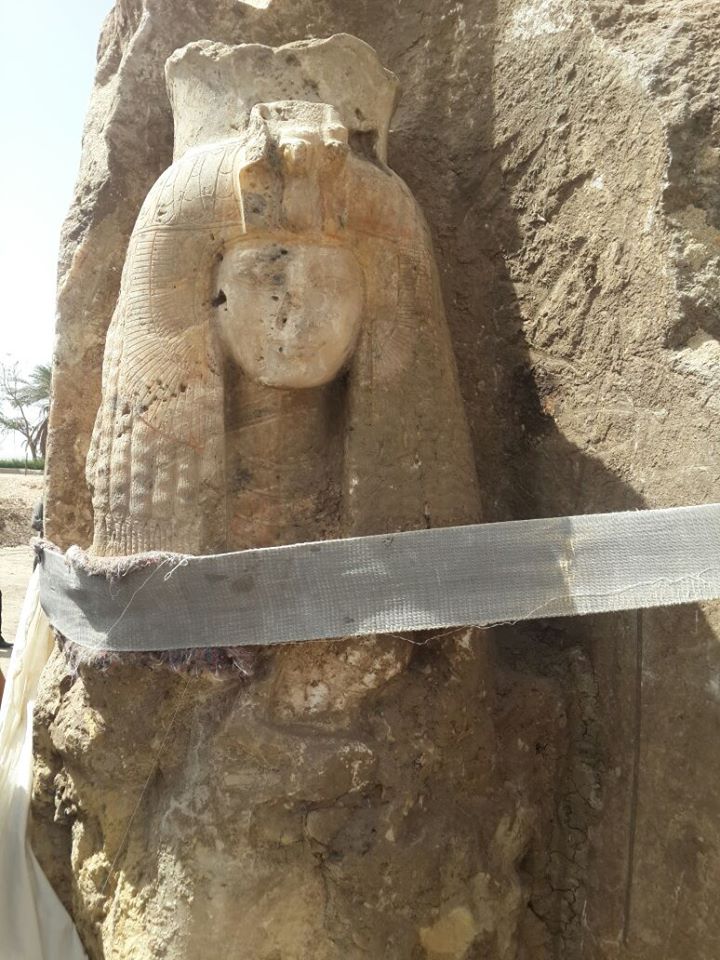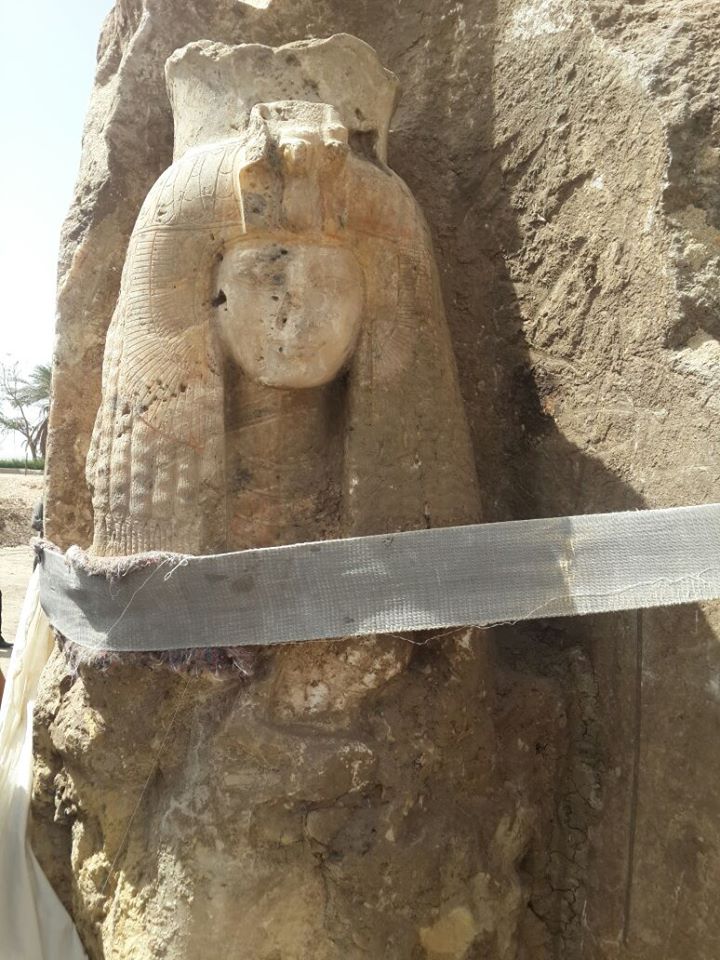 Egyptian Ministry of Antiquities has announced that the Egyptian-European mission working in King Amenhotep III funerary temple at Kom Al-Hittan area in Luxor has discovered a statue possibly of Queen Tiye.
Tiye was the wife of Amenhootep III and the grandmother of King Tutankhamun.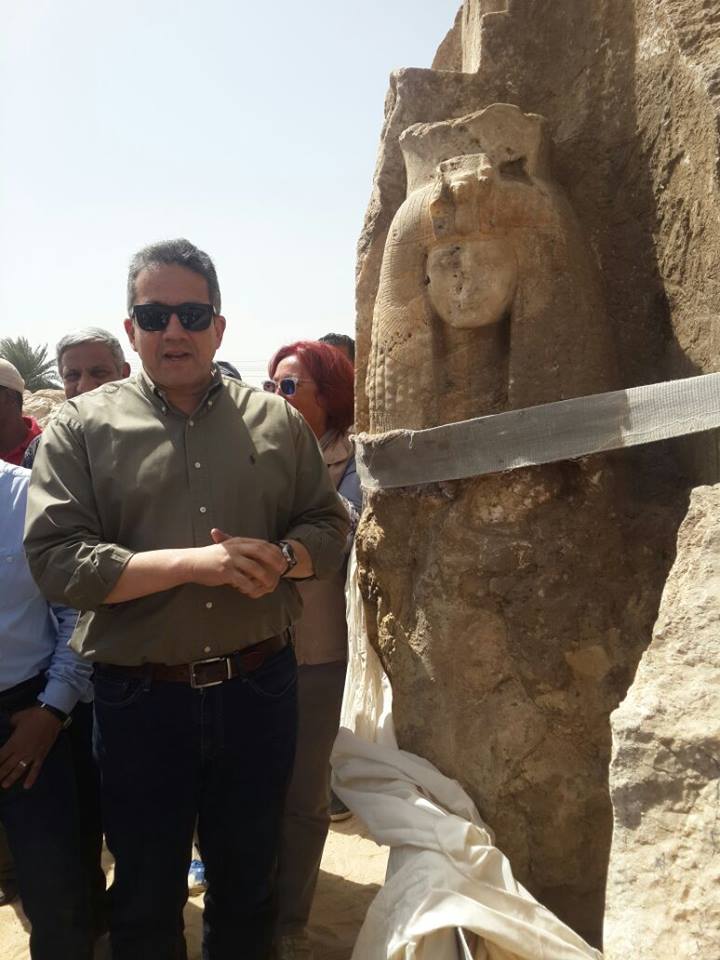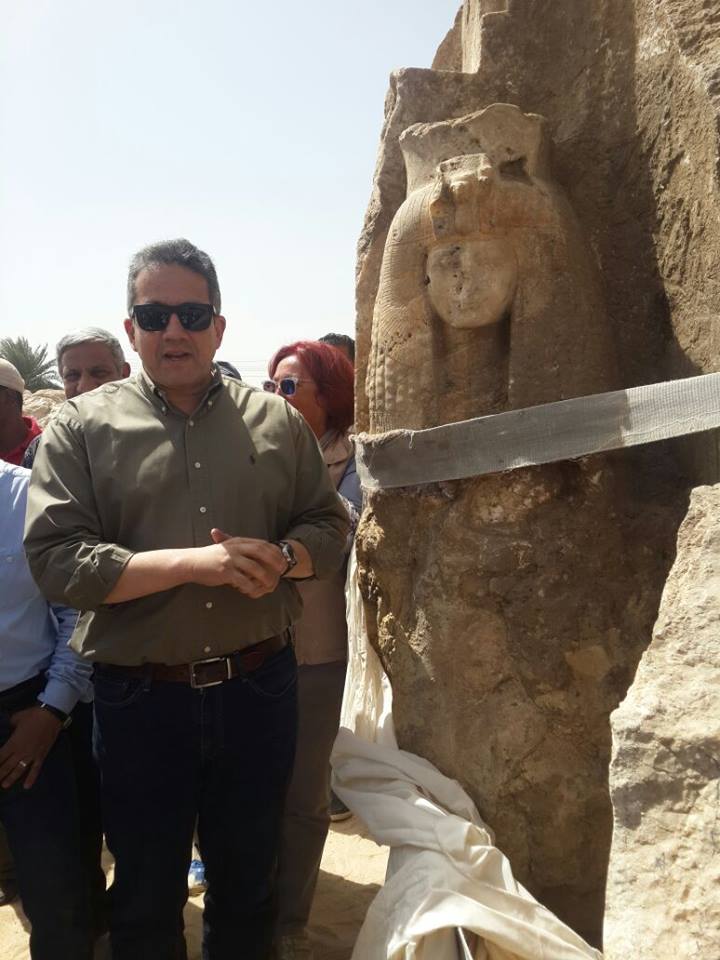 The uncovered statue of Tiye is covered in alabaster and was found next to the right leg of the lower part of a statue of her husband.
Minister of Antiquities Khaled Anany said that the statue is "beautiful, distinguished and unique." He added that this is the first statue discovered for Queen Tiye in alabaster, all the previous statues were carved in quartzite.
Head of the mission Dr. Hourig Sourouzian said that the statue was discovered accidentally when they were lifting up the lower part of King Amenhotep III colossus. He further asserted that the statue is in a very good conservation condition and still has its ancient colours.
The discovery comes four days after Spanish Archaeologists found an unopened 4000-year-old tomb in Aswan, and a week following the unearthing of a Pharaonic statue from Cairo's Matariya.
---
Subscribe to our newsletter
---