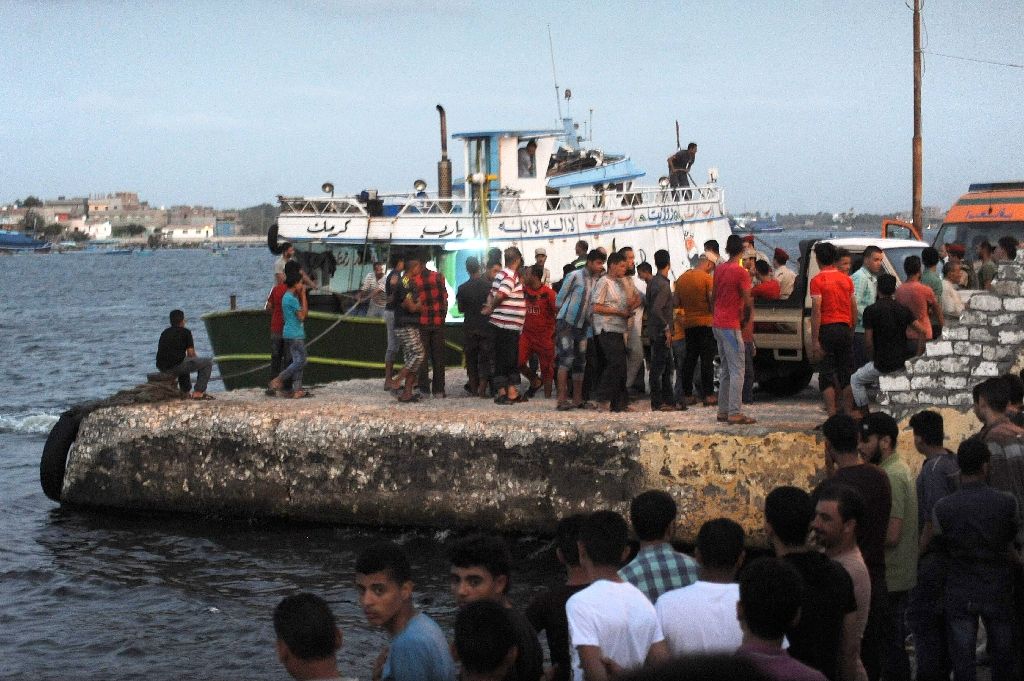 The Rashid Misdemeanor Court has issued verdicts on Sunday that include prison terms of up to 14 years against 57 defendants in the case of capsized Rashid boat that killed at least 202.
The boat capsized off Egypt's shore and about 163 were rescued by the Armed Forces in the rescue mission. The overloaded boat had Egyptian migrants along with Syrian, Sudanese and Eritrean migrants, reportedly carrying between 350 and 600 illegal migrants.
The defendants, 25 of whom were sentenced in absentia, were tried on charges of endangering lives, not using enough rescue equipment, human trafficking, manslaughter and illegally using boats to transfer individuals. The prison terms ranged from two years and 14 years.
The defendants included the boat owners, crew and the organisers of the illegal process.
Following the incident, the Egyptian parliament approved a bill that labeled illegal migrants as victims rather than defendants. However, it labeled the entities that organise the illegal operations should be held accountable and receive lengthy prison sentences and fines.
Hundreds of Egyptian nationals have been to Italy in an attempt to escape Egypt but were repatriated by Egypt's Foreign Ministry.
According to the United Nations Refugees Agency (UNHCR), more than 4,600 from different nationalities were arrested in Egypt in 2016 in relation to illegal migration.
UNHCR has observed that several migrants use Egypt as a transit to cross the Mediterranean.
---
Subscribe to our newsletter
---