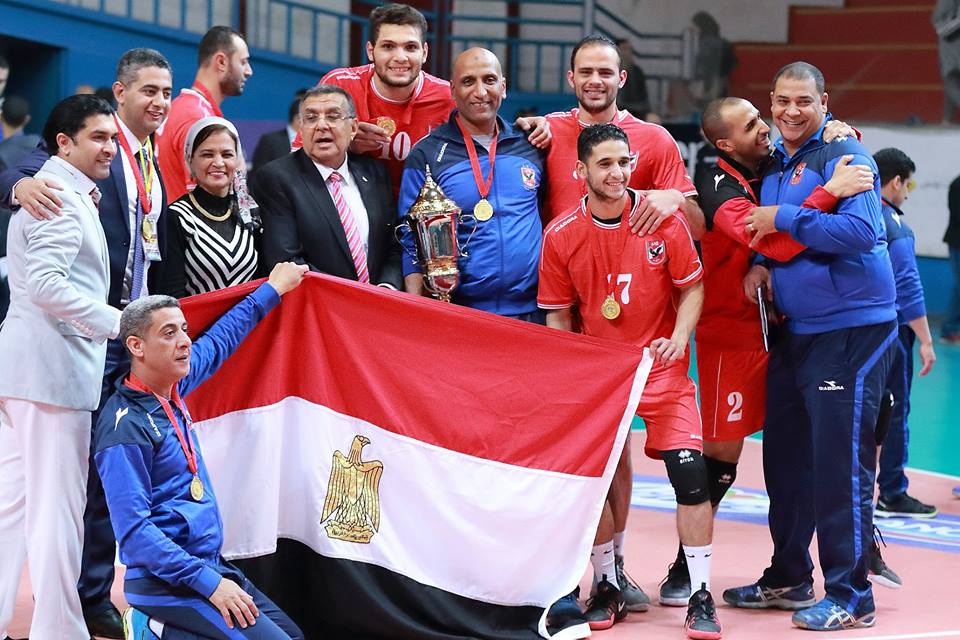 By Maydaa Abo El-Nadar
The 2017 African Volleyball Clubs Champions Championship celebrated its final match on 27 March at the Espérance Sportive de Tunis' Zawawi Hall, Tunisia.
The final match took place between the Egyptian Club Al Ahly and the Tunisian Étoile Sportive du Sahel.
The Tunisian club won the first game by a score of 20-25. However the pharos turned the table and revenged winning the following three games by 25-18, 25-20 and 25-18, respectively bringing the results of the match to 3-1 in their favour.
Mohamed Mesilhy, Al-Ahly's volleyball team coach, expressed his wishes for more future victories "I promise our Al Ahly's crowd and fans with more victories during this season."
Courtesy of the African Volleyball Confederation (CAVB)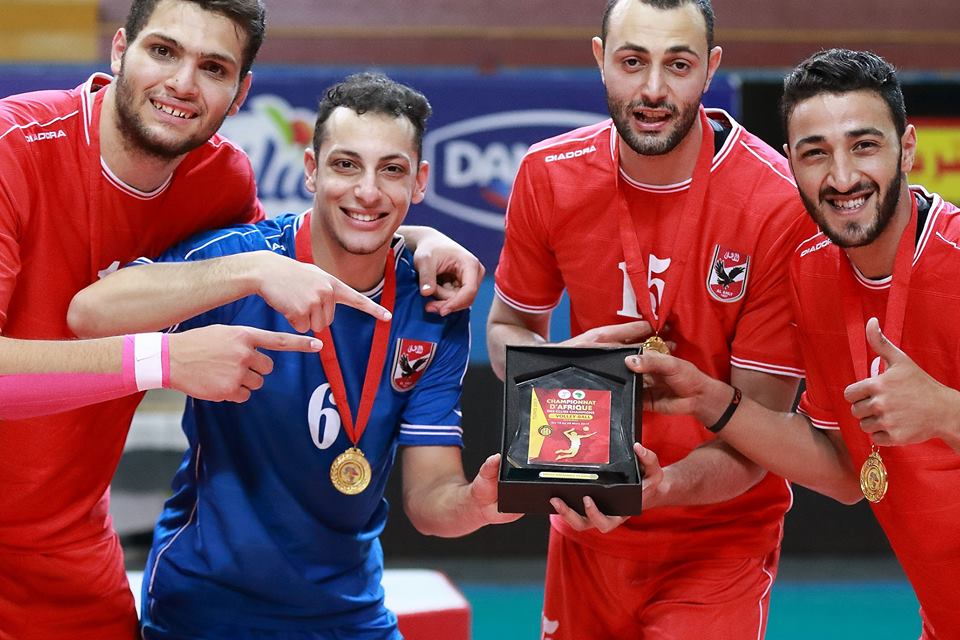 The Pharaohs team included the following players: Hossam Youssef, Karim Farag, Ahmed Kotb, Ahmed Saeid, Mohamed Abdel Monem, Ahmed Hamada, Ahmed Abdel Aael, Abdel Latif Osman, Mohamed Adel, Abdel Halim Aebo, Mohamed Ramadan, Sherif Saeid and Mohamed Moawad. 
This is the 12th time for Al Ahly to win this prestigious championship, as it won its title previously in 2015, 2011, 2010, 2006, 2004, 2003, 1997, 1996, 1995, 1983 and 1980.