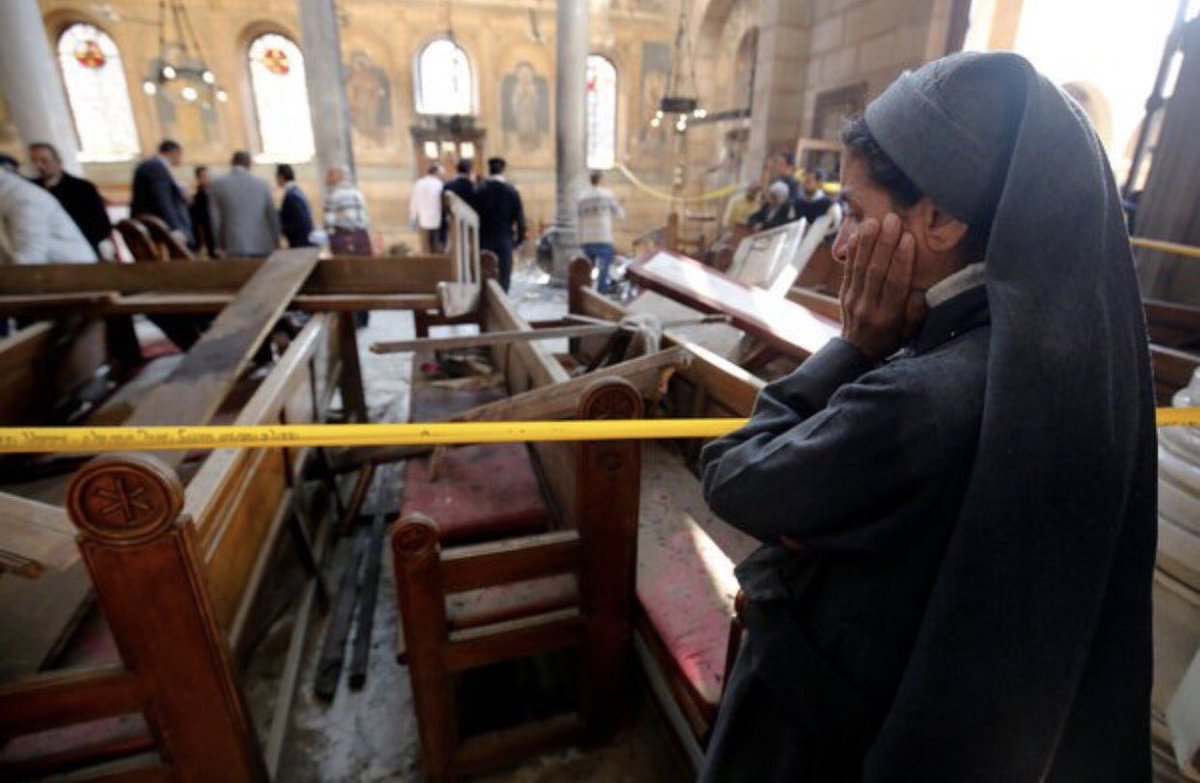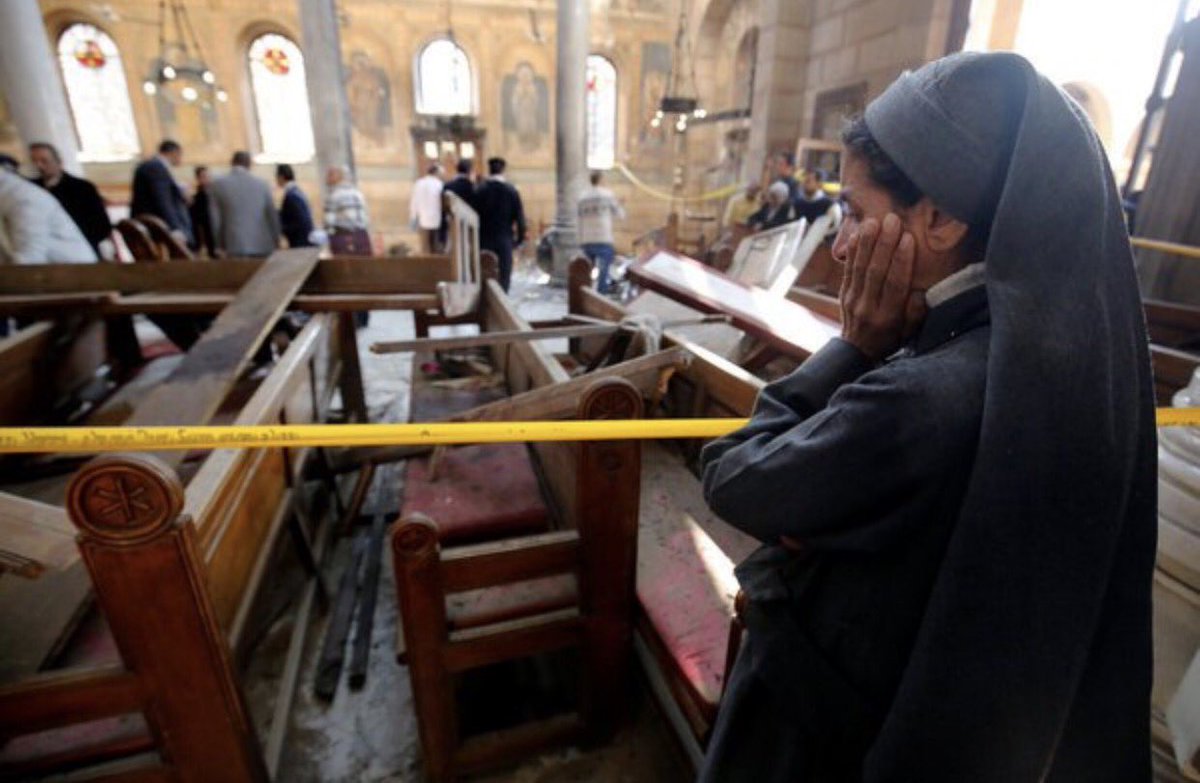 On a day meant for celebration, at least 30 people were killed when bombs struck churches in the Egyptian cities of Alexandria and  Tanta.
The first bomb struck early in the morning as Egypt's Coptic Christians congregated ahead of Palm Sunday celebrations. A day earlier, many in Egypt had shared photographs of preparations for Palm Sunday, which is celebrated the Sunday before Easter and dates back to Ancient Egypt.
Instead of waking up to festivities, Egyptians have woken up to a day of mourning. Once again, families have been left torn apart by yet another terrorist attack targeting Egypt's Coptic Christian minority.
Today's attacks on St George's Church in Tanta and St Mark's Cathedral in Alexandria come less than six months after a similar attack struck a chapel connected to St Mark's Cathedral in Cairo. In that attack, which was carried out by an ISIS suicide bomber, at least 28 women and children were killed.
At the time of the December 2016 attack, Egypt's President Abdel Fattah Al-Sisi vowed punishment for the perpetrators and promised to increase security and to crackdown on terrorism.
Following Al-Sisi's statements, ISIS released a video promising to "cleanse" Egypt of Coptic Christians.
Naturally, you'd expect tightened security at churches and other vital institutions. Yet, despite the memory of those who died in December 2016 still being fresh in our minds, two attacks were able to strike Egyptian churches within hours of one another.
Even worse, the first attack took place on a holy day for Egypt's Coptic Christian minority – a day when Egypt's security apparatus should have been on high alert. It also took place less than 10 days after a bomb exploded outside a police training center just a few kilometers away from the church.
The second attack took place at the heavily guarded St Mark's Cathedral in Alexandria where Pope Tawadros II and other leading religious and government officials were present to celebrate Palm Sunday. At least nine people were killed, including a brave police officer who reportedly tackled the suicide bomber to prevent him from entering the Cathedral.
Egypt's government will tell us that this was an unstoppable incident – that terrorism strikes everywhere and that we should not be scared. But, we are scared. We are scared not only because of the increasingly twisted capabilities of groups such as ISIS, but because of the number of times we have to mourn our loved ones.
There comes a time when it is simply impossible to ignore the obvious: Egypt's Minister of Interior has failed.
---
Subscribe to our newsletter
---