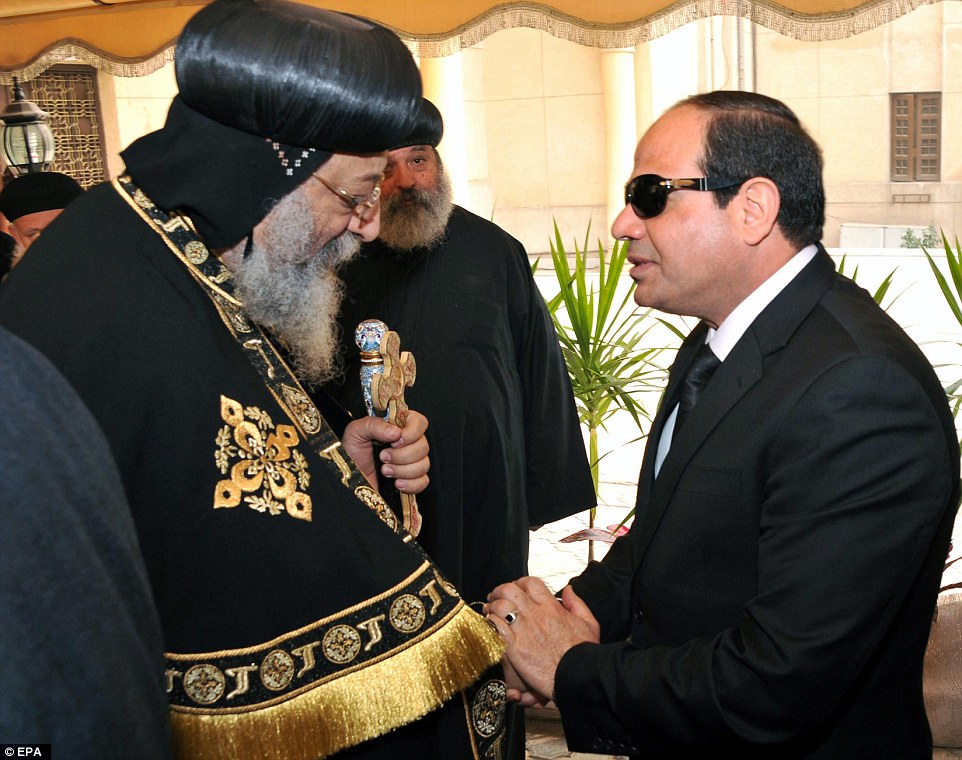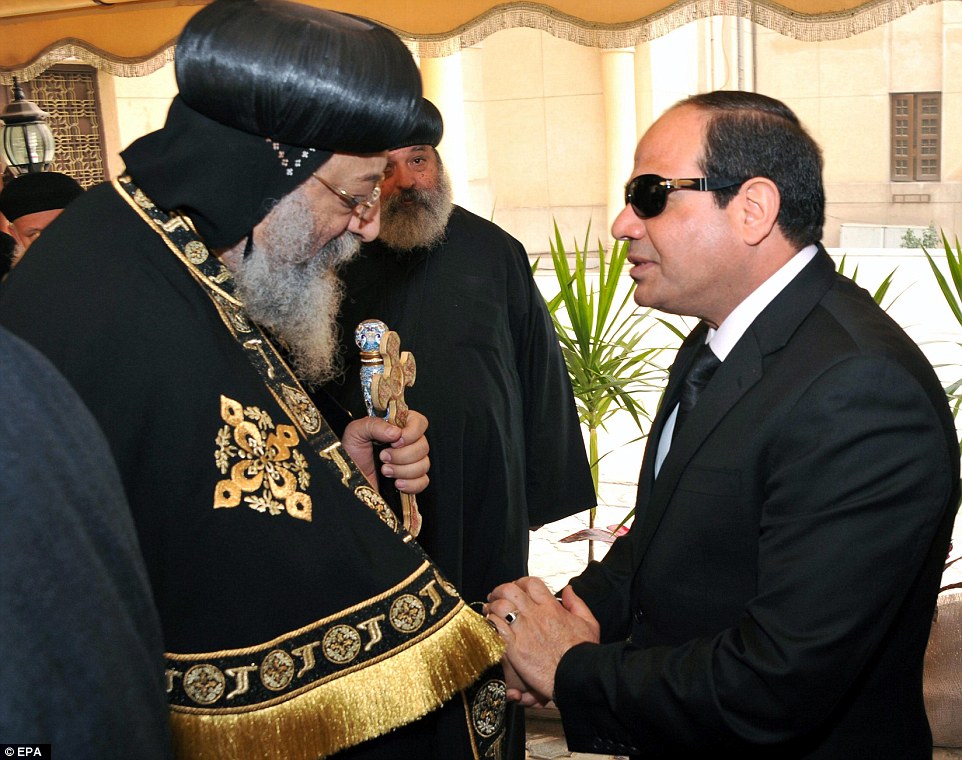 President Abdel Fattah Al-Sisi has visited Pope Tawadros II, the head of the Coptic Church, on Thursday  in Cairo's main cathedral in Abbasiya.
Sisi offered condolences to Pope Tawadros II in the light of the recent terror attacks on Alexandria's St Mark cathedral and Tanta's St George church.
Pope Tawadros II said that terrorism would not divide Egyptians. He added that unity and love between Egyptians is the only way to ensure safety of Egypt and combat terrorism.
Church blasts have killed at least 46 and injured more than 100 celebrating Palm Sunday.
---
Subscribe to our newsletter
---