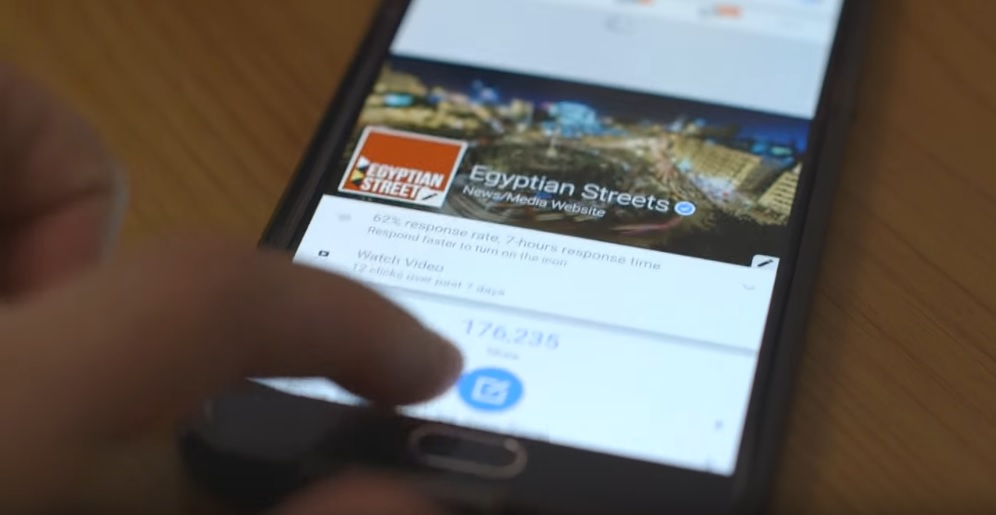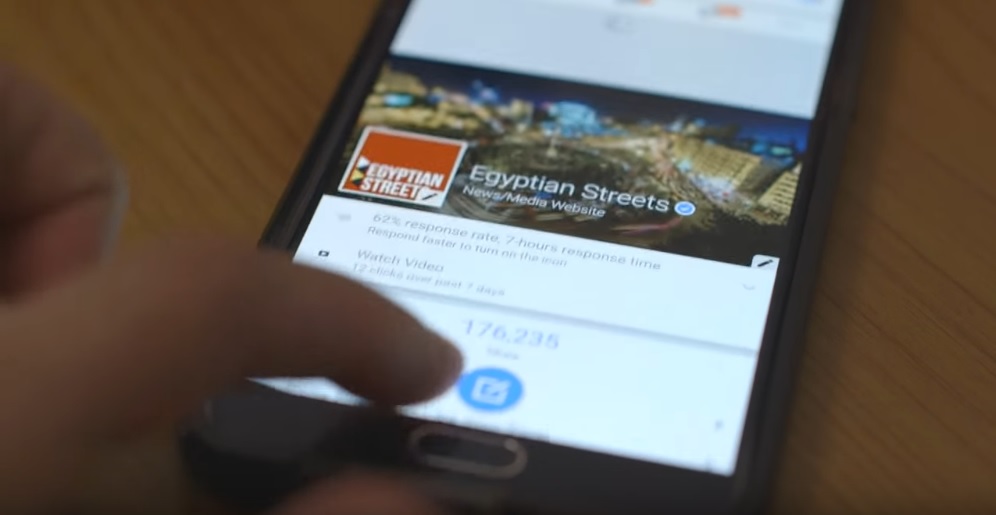 Egypt's broadband internet speeds are among the slowest in the world, according to a new report by Speedtest by Ookla.
The latest findings reveal that between July and December 2016, Egypt ranked 146th out of 150 countries for fixed broadband download speeds, and just 95th for mobile internet speeds.
According to the report, Cairo has the fastest fixed broadband connections in Egypt, with a 6.54 Mbps average download speed. Cairo is followed by Giza, Port Said, Suez, and Alexandria, respectively. However, Cairo is eclipsed by Giza for the fastest average mobile download speed in Egypt.
On average across the whole country, Egypt's fixed broadband download speed was recorded to be 4.02 Mbps, while the average mobile download speed was 7.75 Mbps.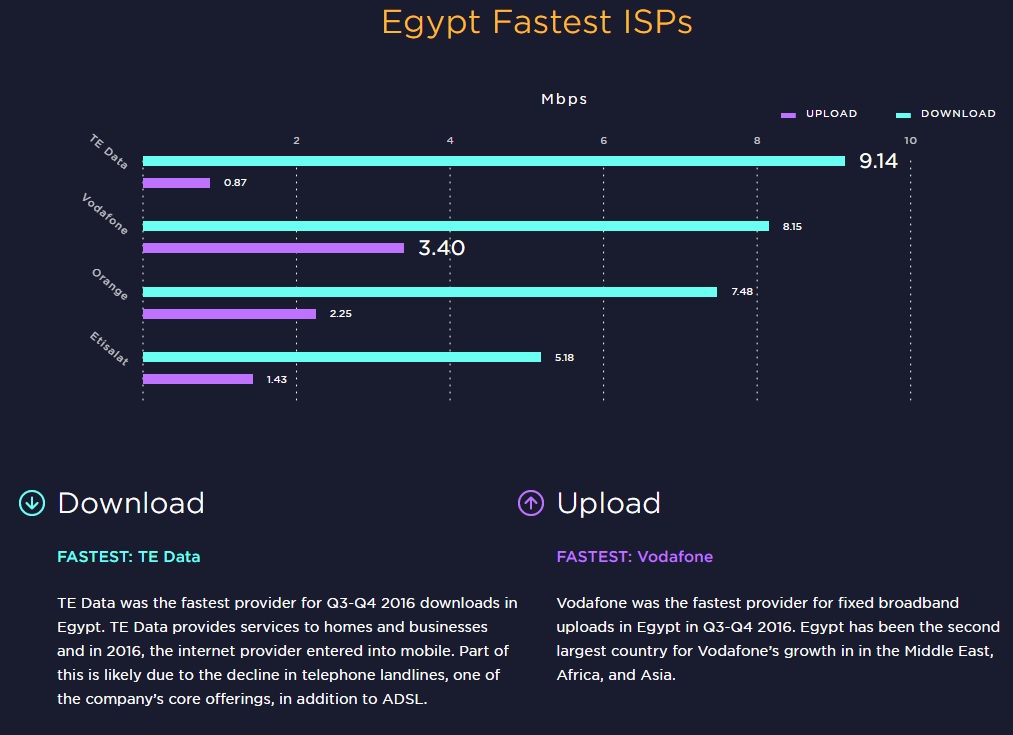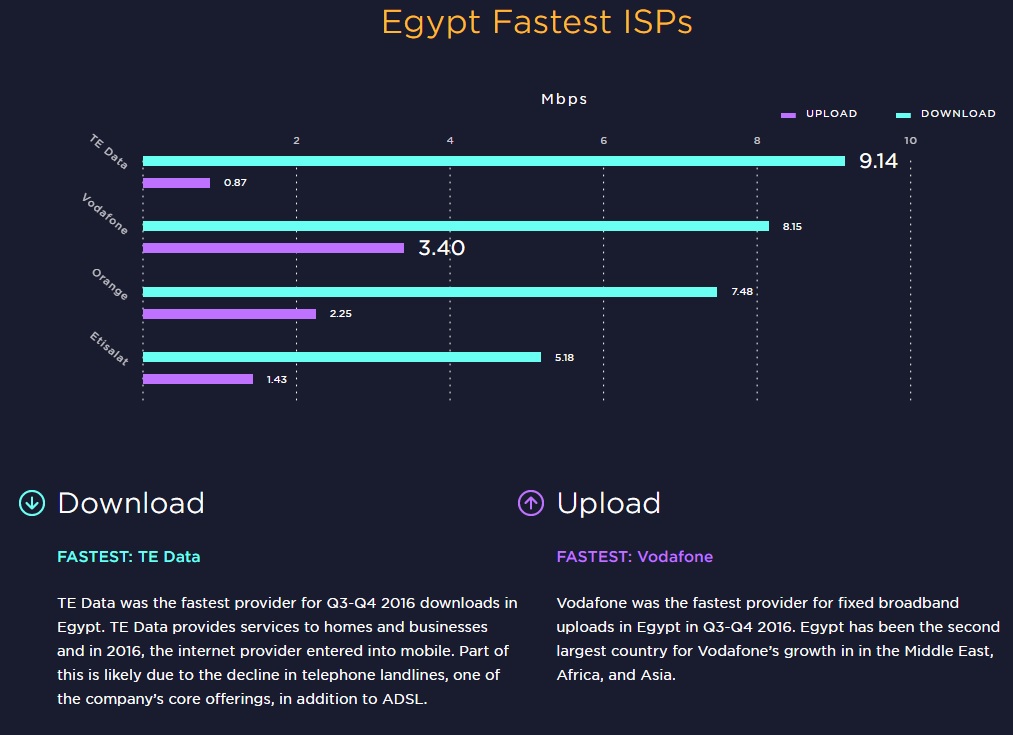 The report found that TE Data was the fastest internet service provider for download speeds, while Vodafone was hte fastest for upload speeds. For mobile internet, Etisalat beat Orange and Vodafone for fastest download speeds.
Despite the gloomy rankings, Speedtest actually found significant increases in speeds over the past few years. The report found that there has been an increase in broadband download speeds by 34 percent, and increase of mobile download speeds by 59 percent over the same period in 2015.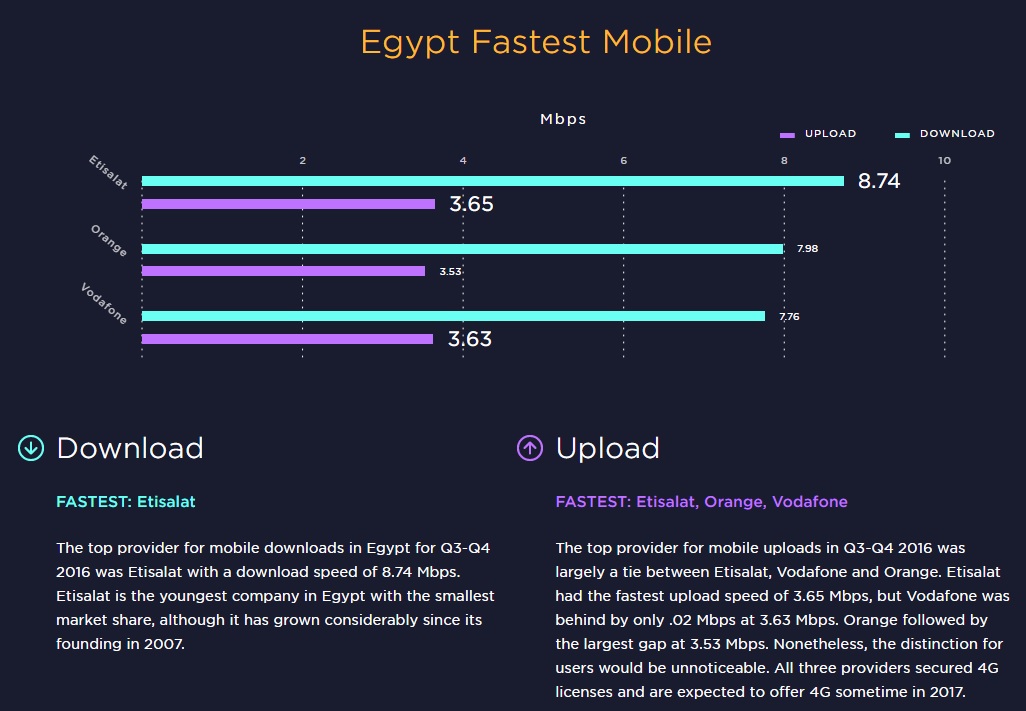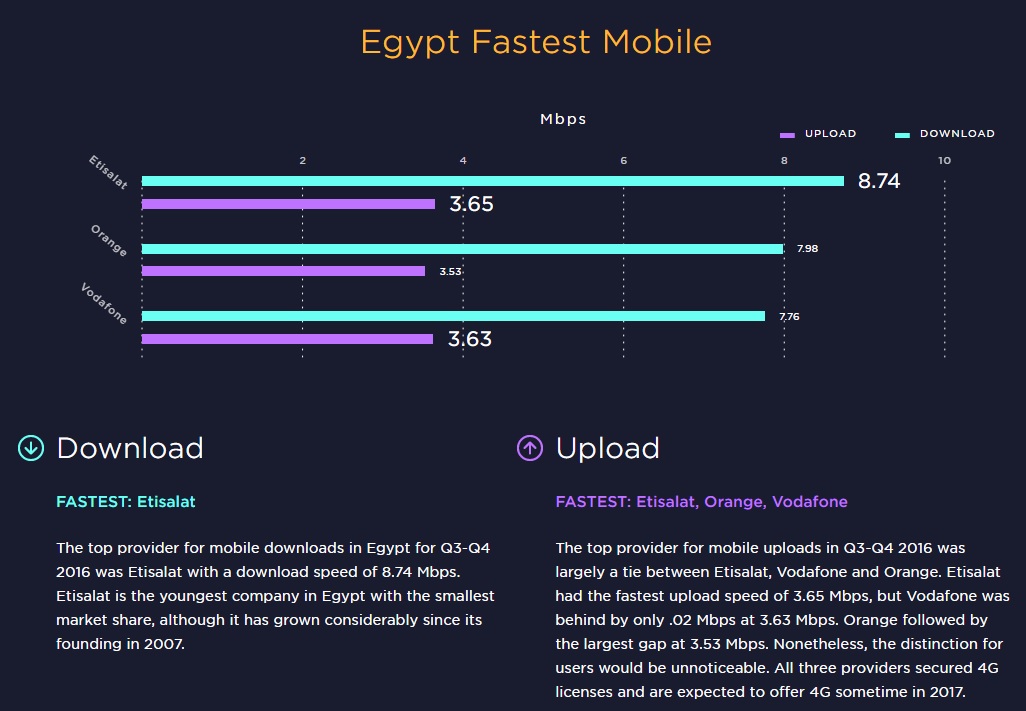 Speedtest also found that with increased foreign investment and greater stability, as well as infrastructure improvements such as the provision of 4G mobile internet services, opportunities should continue to arise in the future.
There are more than 29.84 million internet users in Egypt, marking an internet penetration rate of 37.8 percent. Egyptians have long been complaining about internet speeds in the country and have previously launched campaigns to encourage the government to invest in updating internet infrastructure.
Read the full report in English here.
---
Subscribe to our newsletter
---