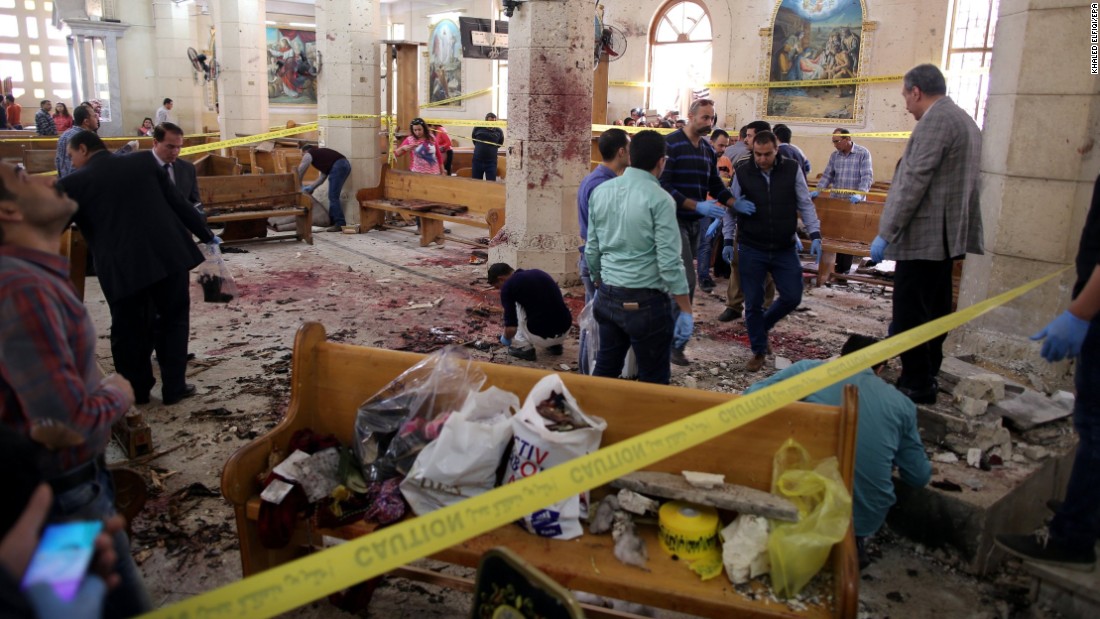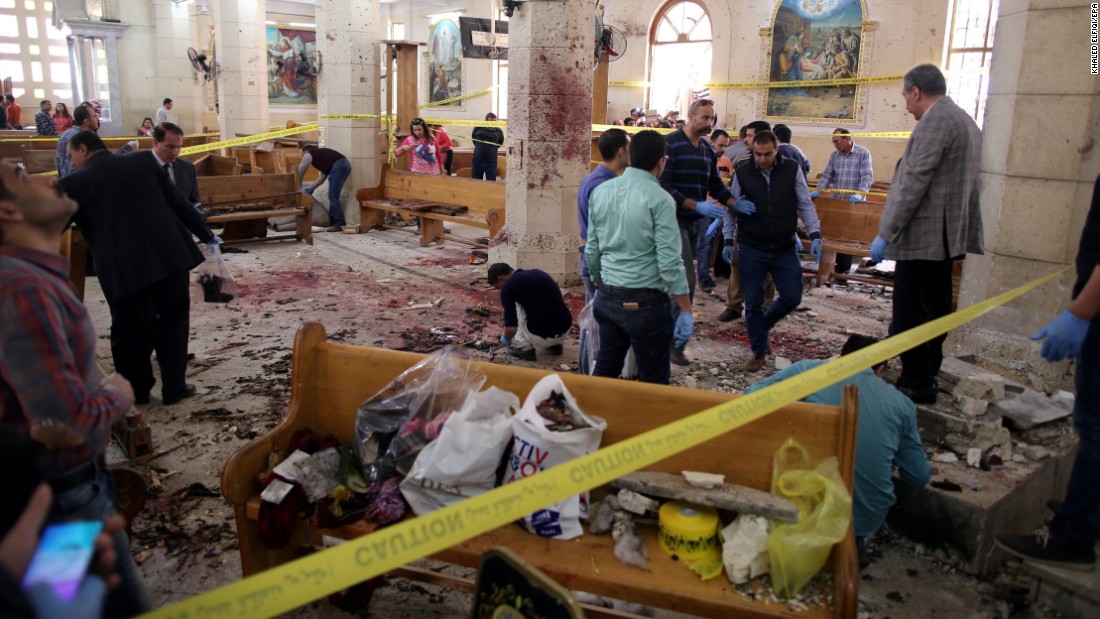 The death toll from the bombing at St Mark's Cathedral in Alexandria that occurred on Palm Sunday has risen from 17 to 18 after one person had died on Tuesday, according to the state-owned newspaper Al-Ahram.
Citing a church's statement, Al-Ahram reported that Kareem Ghattas Andrawes died from his wounds in a hospital.
The total death toll from the church bombings at Tanta's church of St George and Alexandria's Cathedral of St Mark's on Palm Sunday has reached 47.
In light of the attacks, the Coptic Orthodox Churches decided to cancel Easter celebrations across the country.
The Islamic State (IS) claimed responsibility for the attacks. The terrorist group released a video a few weeks prior to the attack, promising more attacks against Egypt's Copts to "Purify" Cairo from Christians.
Following the attacks, President Abdel Fattah Al-Sisi declared a three-month nationwide state of emergency.
Palm Sunday's bombings were not the first attacks against Egypt's Copts. In December, another attack took place at St Peter and St Paul church near to the main Cathedral, leaving 20 killed.
IS claimed responsibility for this attack as well. It was the deadliest attack against civilians from IS in Cairo.
---
Subscribe to our newsletter
---