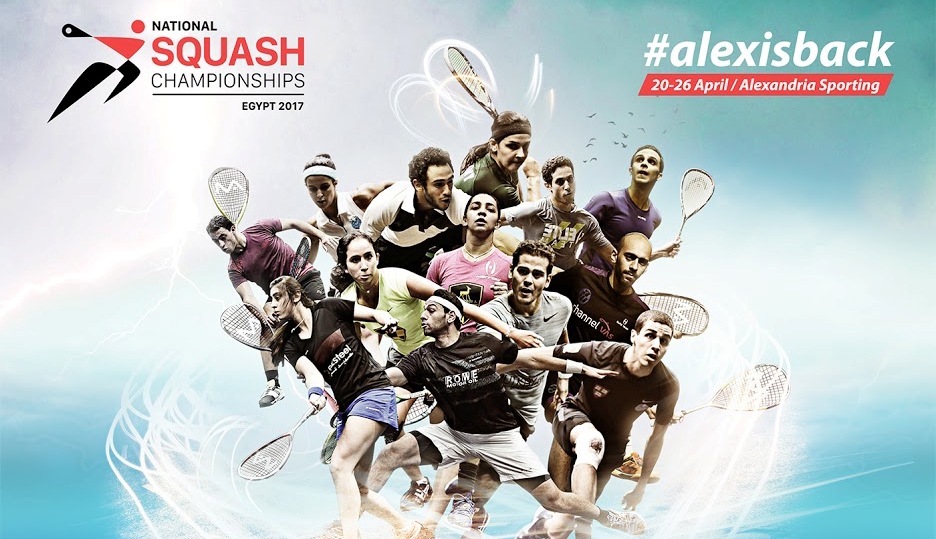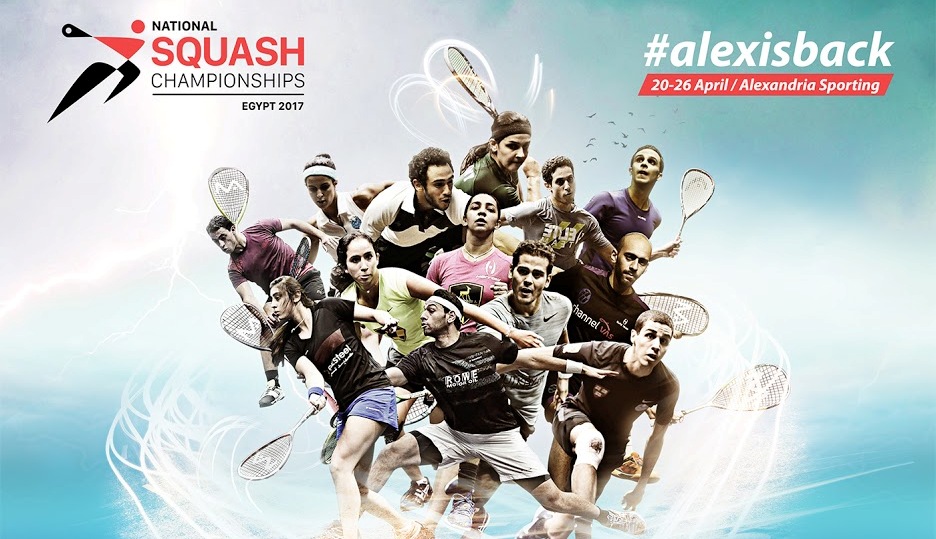 By: May Rostom
Egypt's top squash players get ready to head to another coastal city for the Egyptian National Squash Championships to be held in Sporting Club in Alexandria on April 20 till April 26.
For the first time in six years, Alexandrians are thrilled to welcome back the Egyptian National Squash Championships. From the Shorbagy brothers to Nour El Sherbini and Raneem El Welily, a star-studded calendar is guaranteed.
Hosting more than 1200 players from all over Egypt. The highly anticipated event is the biggest local squash tournament to date. 
Tameem El Welily, co-founder and promoter of the squash tournament, expressed his pride and excitement that Alexandria is the host of the biggest local squash event. "I always had a thing for Alexandria. Being born and raised here, I cherish this city more than anything else. My dream is to put Alexandria on the squash map. Nour El Sherbini, Raneem El Welily, and the Shorbagy brothers, all evolved out of this city and despite that, Alexandria isn't getting the attention it deserves. Hopefully, with the Nationals being held here every year, it's a chance for us to shed a light on what this city has to offer its squash players," said El Welily.
The tournament is co-organised and promoted by Raneem El Welily's brother Tameem El Welily alongside with All Media for Advertising solutions. It will challenge top professionals from all over Egypt to battle for the coveted titles with stars such as current and former World No.1 Nour El Sherbini and Raneem El Welily respectively, the remarkable Shorbagy brothers, and World No.6 Ali Farag, all on show.
The Chairman of the Egyptian Squash Federation Assem Khalifa stressed on the significance of the tournament and the competitiveness marketing its importance. "The Egyptian Nationals tournament is considered one of the top competitions in squash history as many legends like Shabana, Ramy Ashour, Karim Darwish, Shorbagy, Omneya Raneem, Nour and many more have fought immensely to be able to clinch the title of this prestigious trophy," said Khalifa.
"This year we (the Egyptian Squash Federation) developed a new initiative in order to enhance the quality of the event execution and utilise financially from the significance of the tournament by handing it to Tameem El Welily and his partners. I believe they will do a great job," Khalifa continued.
The tournament is sponsored by QNB Group, the leading bank in the MENA region, real estate giants Solik, Egypt's top transportation network Careem, the Middle East's number one tea brand, Lipton Tea, squash racquet brand, Feather Sports, and the world's largest global cruise line MSC. It will host 20 different clubs from seven different cities. With 14 different draws (the main men's and women's draw, two master categories and 10 junior draws), over 4000 people are expected to attend the event.
---
Subscribe to our newsletter
---