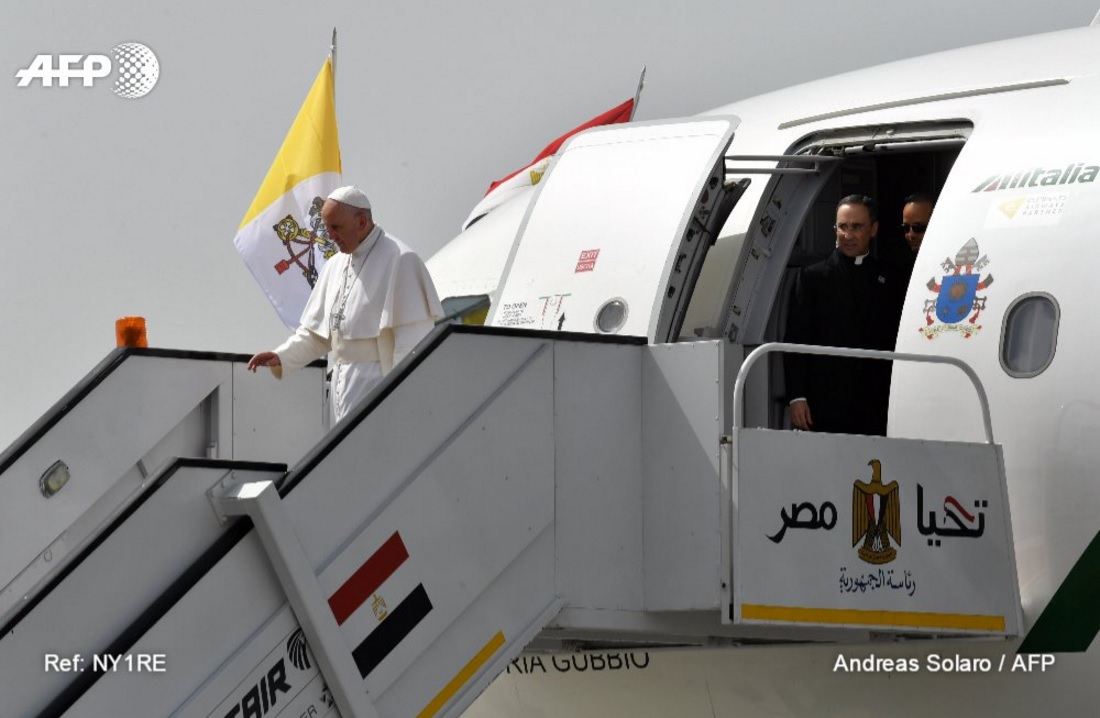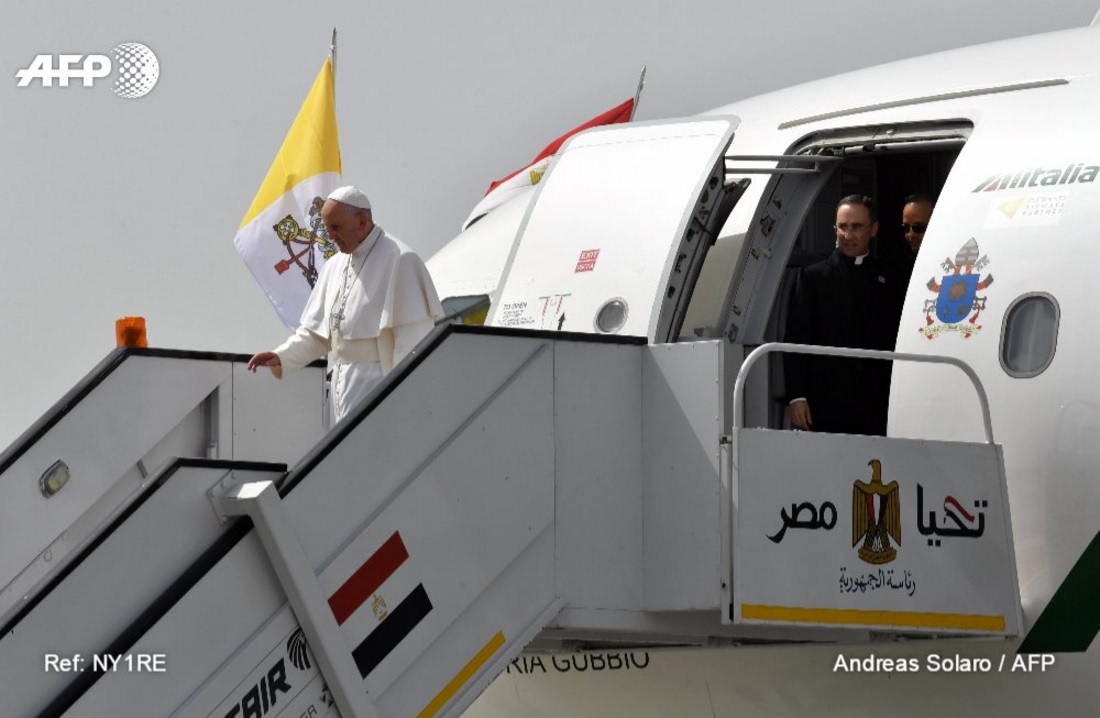 Pope Francis arrived in Egypt on Friday afternoon in his first ever papal trip to the country.
The Pope was received by Egyptian Prime Minister Sherif Ismail and a number of Coptic and Catholic church officials at Cairo International Airport.
Following the reception, Egyptian President Abdel Fattah Al-Sisi welcomed Pope Francis at the Ittihadeya Presidential Palace in Heliopolis. The Egyptian President and Pope Francis will hold private talks at the Presidential Palace before fronting the press.
The Pope, who is visiting Egypt with a message of unity, is also expected to visit Al-Azhar's headquarters and meet with Grand Sheikh Ahmed El-Tayyeb. Al-Azhar is the highest Sunni Islam authority in Egypt and is highly regarded across the world as a leading Islamic authority. The Pope has previously met El-Tayyeb when the latter visited the Vatican City.
After meeting El-Tayyeb, Pope Francis is expected to meet Coptic Orthodox Pope Tawadros II at the Coptic Orthodox Cathedral in Cairo. A chapel connected to the Cathedral was the site of a deadly terrorist attack in December 2016 that killed 29 women and injured many others.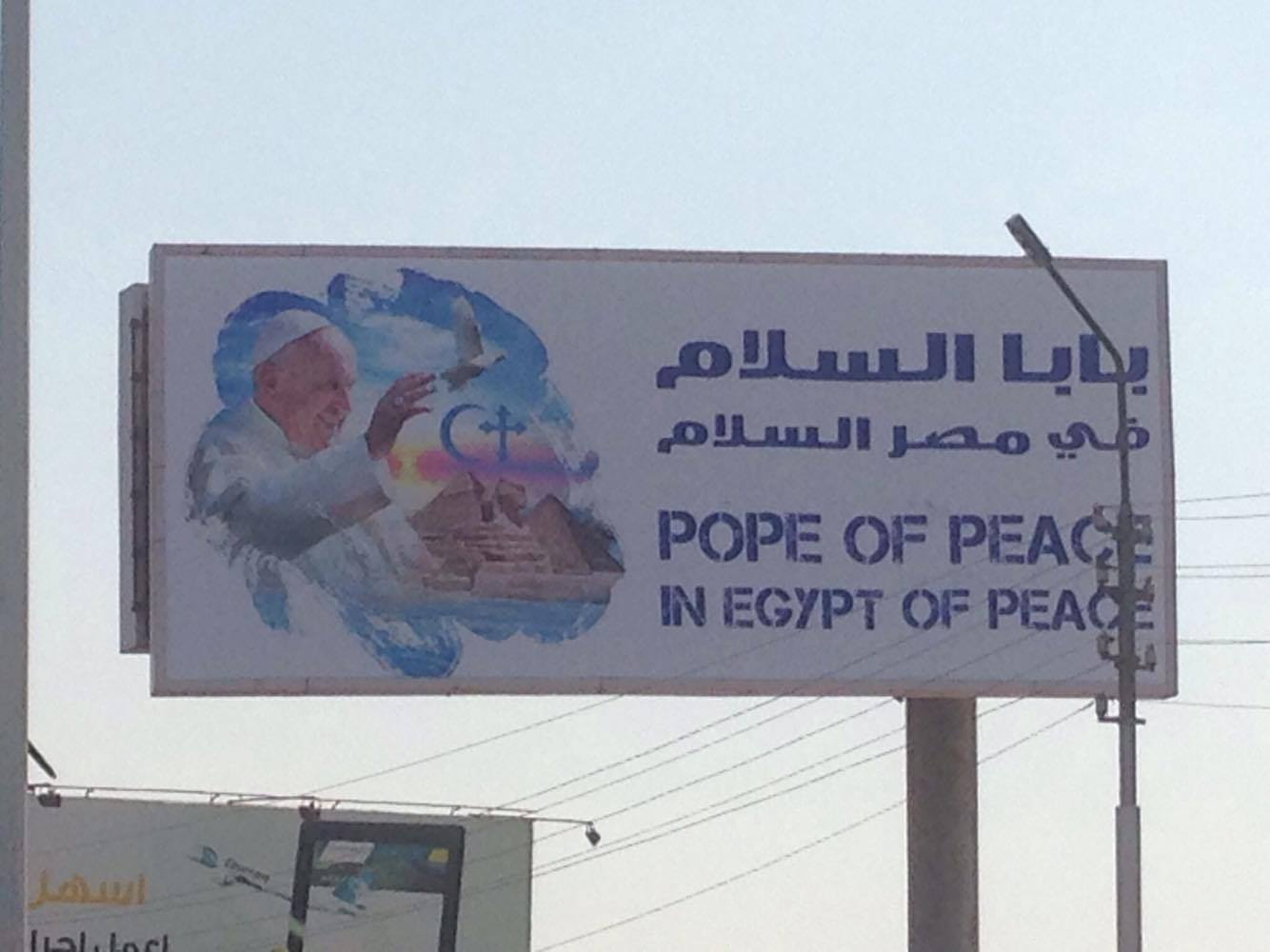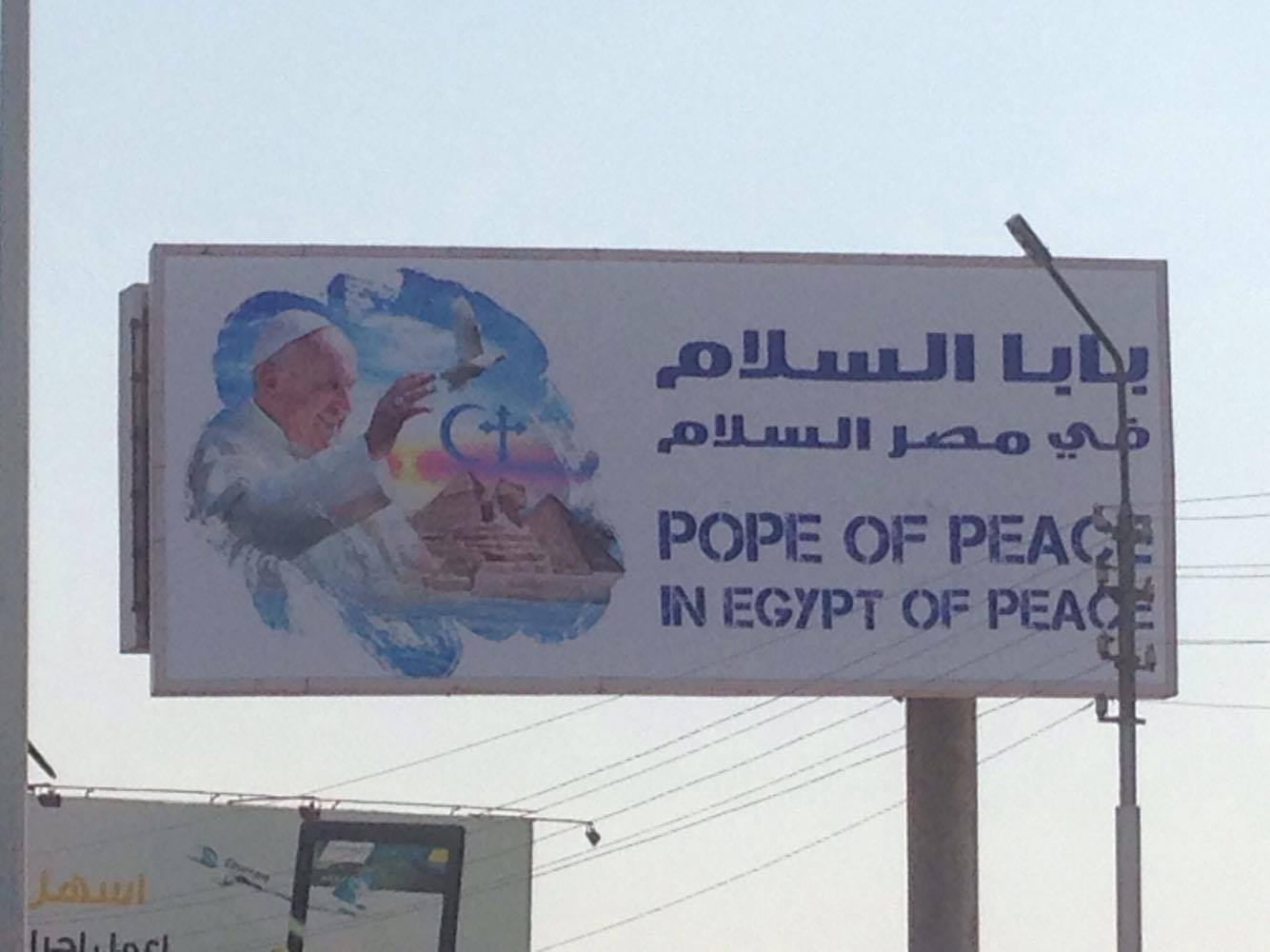 Later on Friday, Pope Francis will give a speech at the International Peace Conference in Cairo. The event, featuring religious officials from across the globe, launched on Thursday and is aimed at discussing how to tackle extremism while fostering greater unity among different faiths.
On Saturday, Pope Francis will lead mass prayers at the Air Defense Stadium. The prayers will be attended by more than 20,000 people and will last for at least three hours. The Pope will also attend other prayer services and meet with locals and church officials.
Despite recent terror attacks targeting Coptic Christians in Egypt, Pope Francis has insisted that he will travel in Egypt without a bullet-proof vehicle. Egypt has tightened security across Cairo in preparation of Pope Francis' visit.
Prior to visiting Egypt, Pope Francis sent a video message to the people of Egypt saying that "the world needs peace, love and mercy".
"With a heart full of joy and gratitude," said Pope Francis,  "I will soon visit your beloved country, the cradle of civilization, the gift of the Nile, the land of sun and hospitality, the land where Patriarchs and Prophets lived, and where God, Benevolent and Merciful, the Almighty and One God, made his voice heard."
---
Subscribe to our newsletter
---