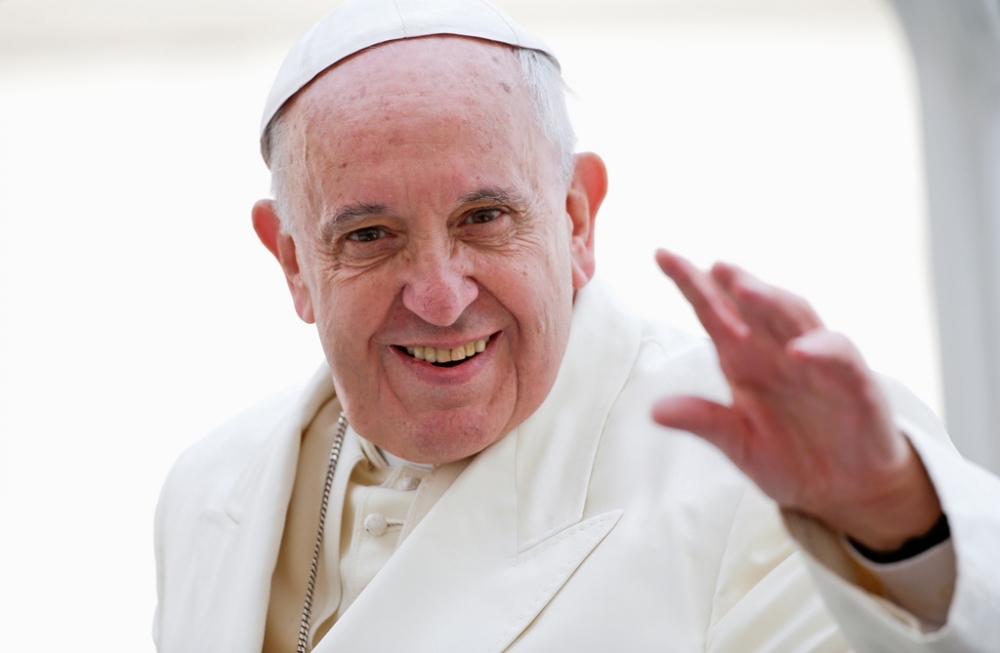 Pope Francis has sent a video message on Tuesday to the people of Egypt saying "the world needs peace, love and mercy" ahead of his visit to Egypt on April 28 and 29.
Pope Francis started his message with an Arabic greeting Al Salam Alaykum translated as 'peace be upon you'.
"With a heart full of joy and gratitude I will soon visit your beloved country, the cradle of civilization, the gift of the Nile, the land of sun and hospitality, the land where Patriarchs and Prophets lived, and where God, Benevolent and Merciful, the Almighty and One God, made his voice heard," said Pope Francis.
He expressed his happiness and gratitude visiting Egypt as a messenger of peace adding that such visit functions as a message of friendship and respect for all the inhabitants of Egypt.
Pope Francis further stressed on the need for peace, love and mercy. "Our world needs people who can build bridges of peace, dialogue, fraternity, justice and humanity," he added.
Pope Francis proceeds with his plans to visit Egypt following two bomb blasts at Egypt's Alexandria and Tanta that killed 47 people and injured more than 100 celebrating Palm Sunday.
The Pope is expected to meet officials from Al-Azhar, the highest Sunni Islamic authority in Egypt, and the Coptic Orthodox Church. The Pope will also meet Egyptian President Sisi and other top government officials.
---
Subscribe to our newsletter
---