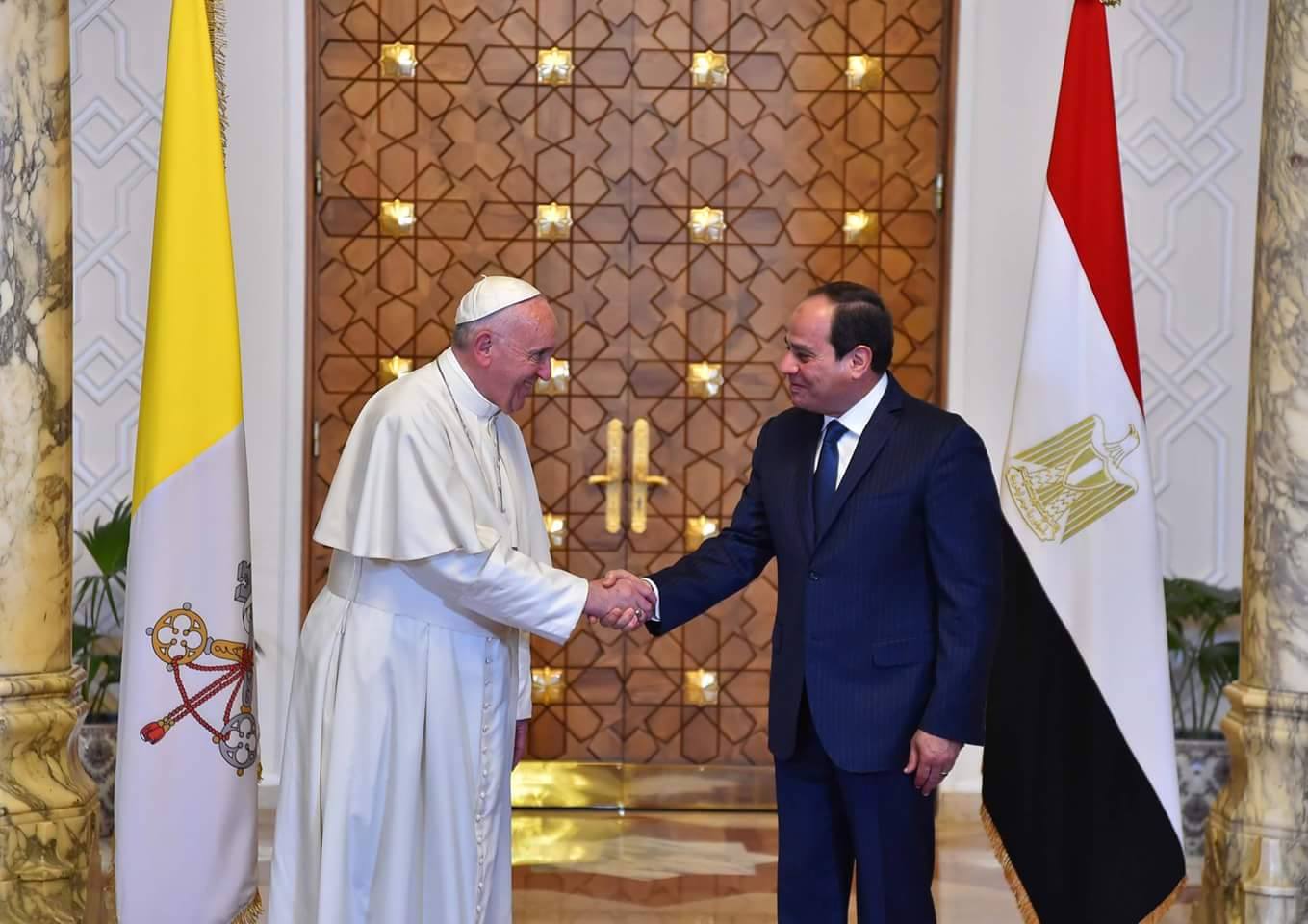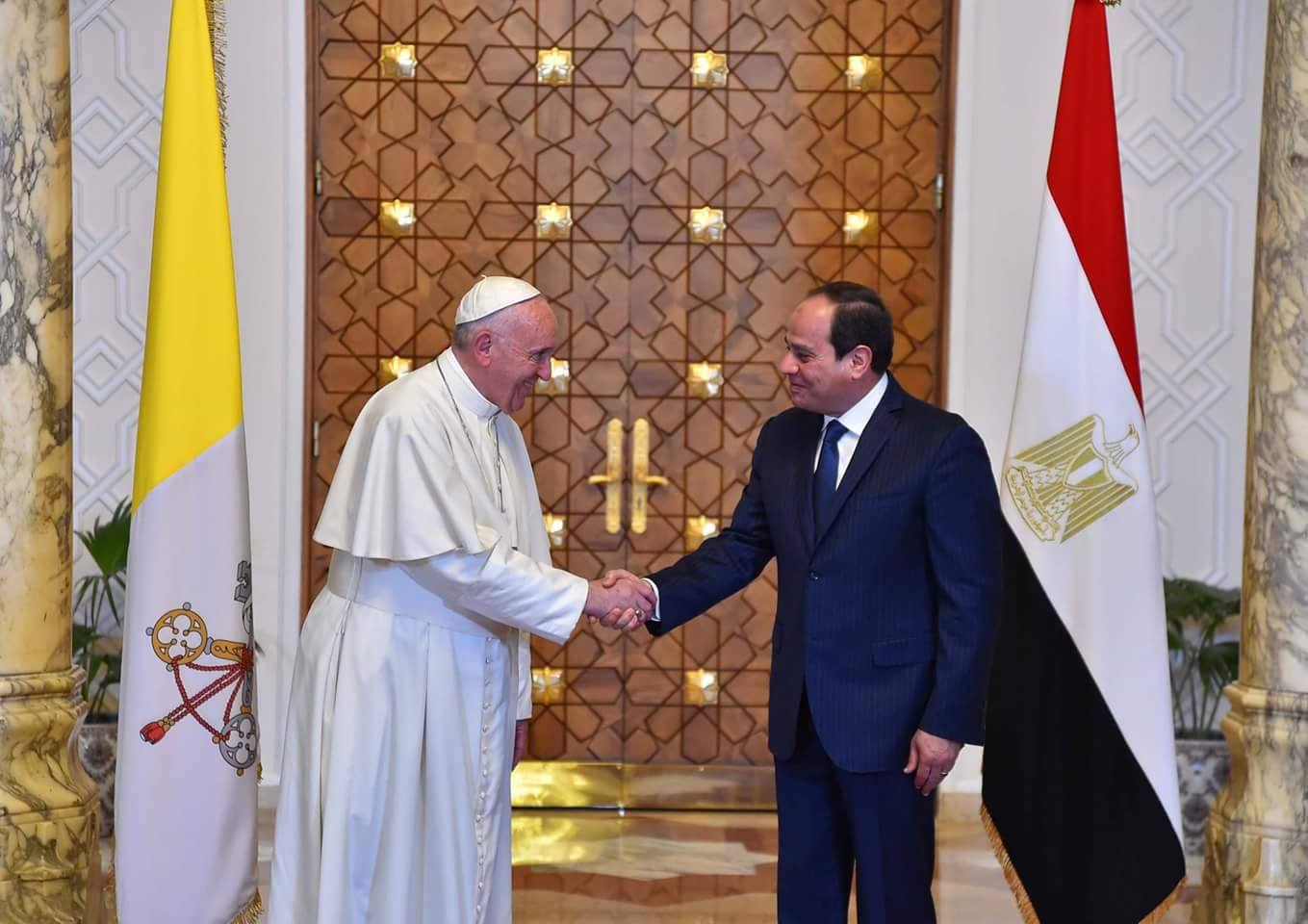 Egypt's president Abdel Fattah Al-Sisi said in a speech during his meeting with Pope Francis on Friday that Egypt is on the front line in combating terrorism.
"Egypt's people endure and pay the price to stop the dangers of terrorism. However, we are holding on to our unity," said Al-Sisi.
The president asserted the importance of international cooperation to eradicate terrorism. He praised the Pope's efforts to create a continuous dialogue with the religious institutions in Egypt after it had stopped for several years.
Sisi went on to say that the connection between Egypt's Al-Azhar and the Catholic Church will boost the religious dialogue and combat calls for radicalism and extremism.
Pope Francis has also visited Pope Tawadros II, the holy synod of Egypt' Coptic Orthodox Church, to sign an agreement that ends a longtime disagreement between the two churches over the sacrament of baptism.
The Coptic Orthodox Church currently requires those who are newly joining from most non-Coptic churches to undergo a new baptism, including Catholics who have been previously baptized.
The two popes prayed at St. Peter and St. Paul, where a deadly bombing occurred in December 2016, killing 29. The attack was claimed by the Islamic State (IS).
"Peaceful worshipers were killed here. Your pain is our pain, your holy blood unites us," Pope Francis said.
---
Subscribe to our newsletter
---