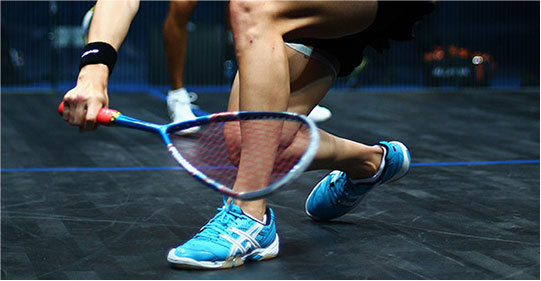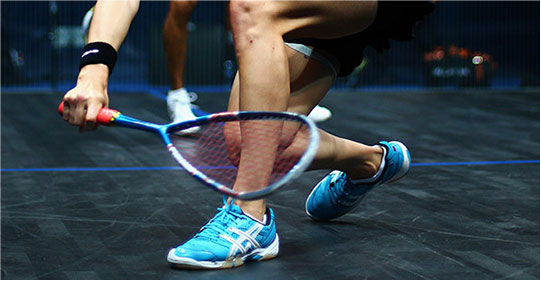 By Maydaa Abo El-Nadar
April 2017 witnessed numerous victories for Egyptian squash players. At the beginning of the month, on April 2, Egypt's Hana Moataz was the Christchurch Vets Ipswich Open's runner up.
Moataz claimed her first ever Professional Squash Association's title in 2016, thanks to winning the Grand Sport Armenia 1st Challenger 5.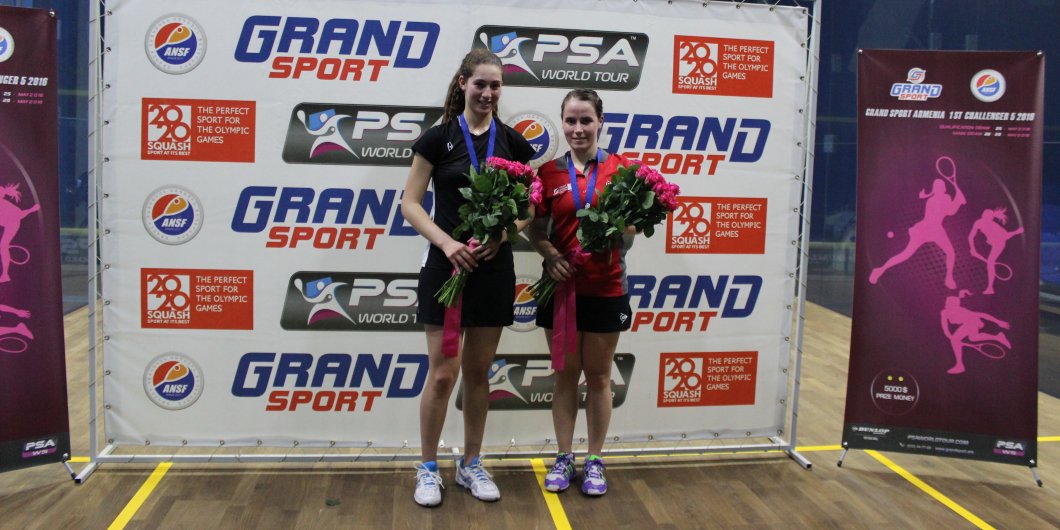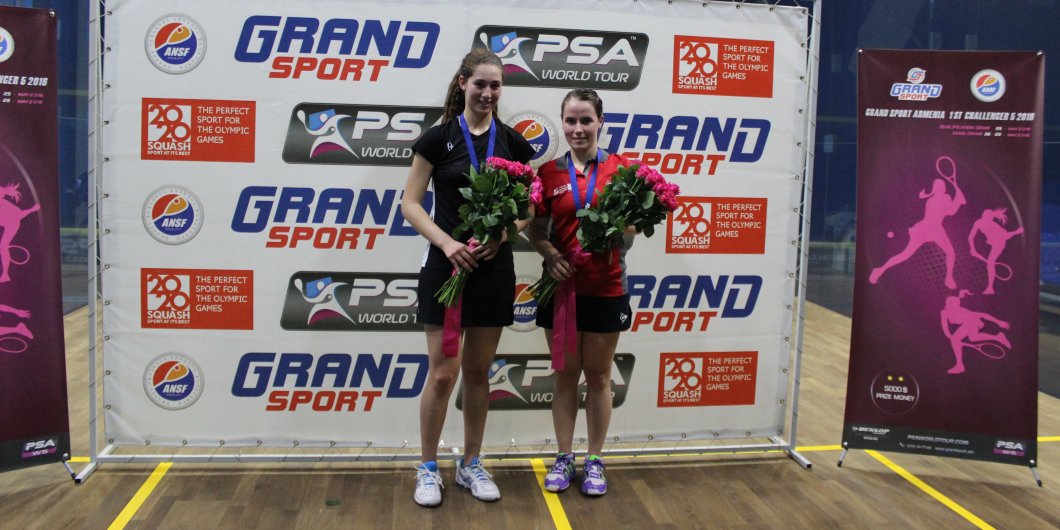 (Photo credit: PSA's official site)
Egyptians Mohamed El-Sherbini and Omar Bahgat competed at the Assore & Baldwin Parkview Open, which took place in Johannesburg, South Africa, on April 10 till April 13. Bahgat exited the tournament in the first round after losing a hard match to South Africa's Gareth Naidoo, by a score of 3-2 (11-9/9-11/8-11/13-11/11-9).
El-Sherbini survived to the final and beat India's Velavan Senthilkumar by 3-1 (11-8/11-7/10-12/11-8). This was El-Sherbini's first ever PSA title.
It seems that South Africa is the city of luck for the Egyptian champion as it did not take El-Sherbini long to seal his second PSA title. On April 21, he won the West Rand Open in Roodepoort, South Africa.
Moving to another South African city and in the painteresque city of Cape Town, El-Sherbini clinched his third PSA title in row, as he won the Keith Grainger Memorial UCT Open Squash Championship, on 28 April. It took El-Sherbini 29 minutes to defeat South Africa's Tristan Eysele in the final, by a score of 3-0 (11-2/11-2/11-3), and snatch the UCT Championship's title.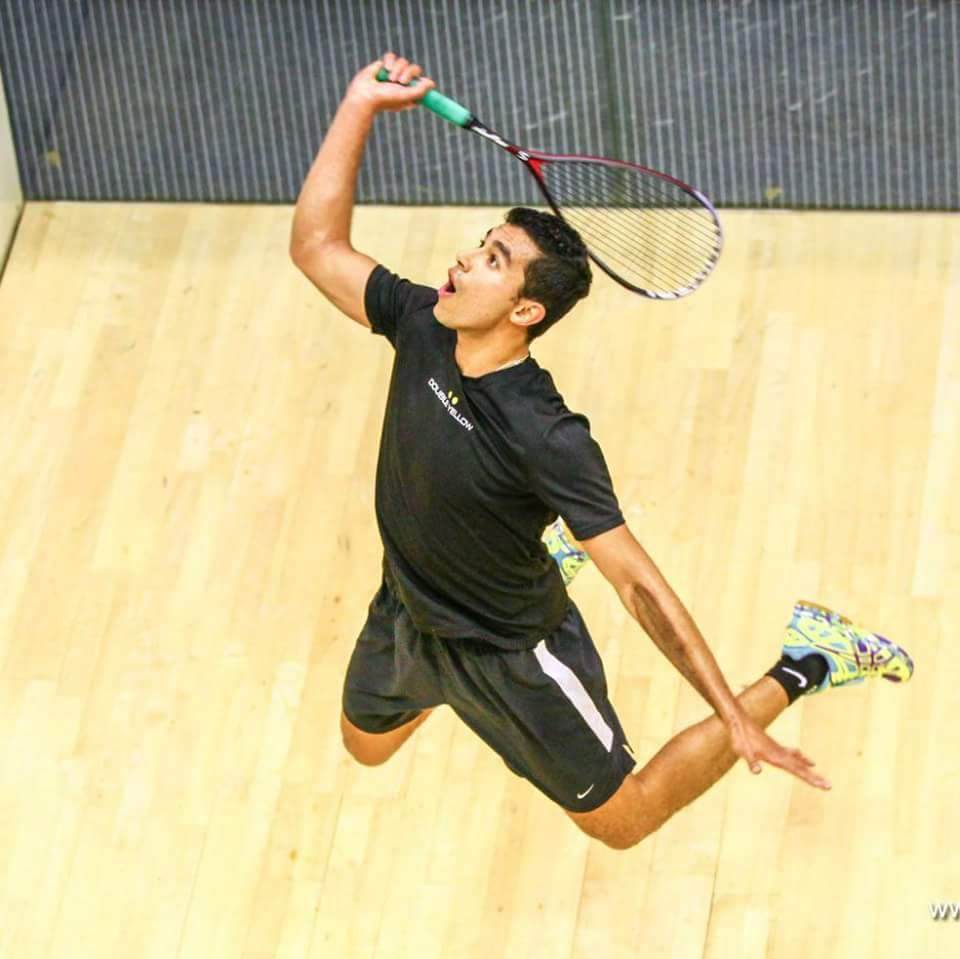 (Photo credit: Mohamed El-Sherbini's Facebook)
Not only was Egypt the champion of the UCT Championship men's competition, but also it won the women's competition at the UCT Championship, thanks to Menna Hamed, who won the final against South Africa's Alexandra Fuller.
Although Fuller won the first two games by 4-11 and 6-11, Hamed turned the table and won the following three games by 11-6, 11-6, and 11-3, respectively, turning the match to her favour by 3-2.
It was the second PSA title for Hamed, as her first one was at the Riga Ladies Open, which took place in Latvia in March 2017.
The major victory in April for the Egyptian squash was Egypt guaranteeing winning the Orascom Development PSA Women's World Championship, which took place in El Gouna, Egypt.
Egyptians Nour El-Sherbini, ranked the first internationally, matched up with her compatriot Raneem El-Welily, ranked the fourth internationally, in the final. El-Sherbini won by a score of 3-0 (11-8/11-9/11-9), claiming the World Squash Championship's title for the second consecutive time.
El-Sherbini was the youngest player and the first Egyptian to win such a prestigious Championship.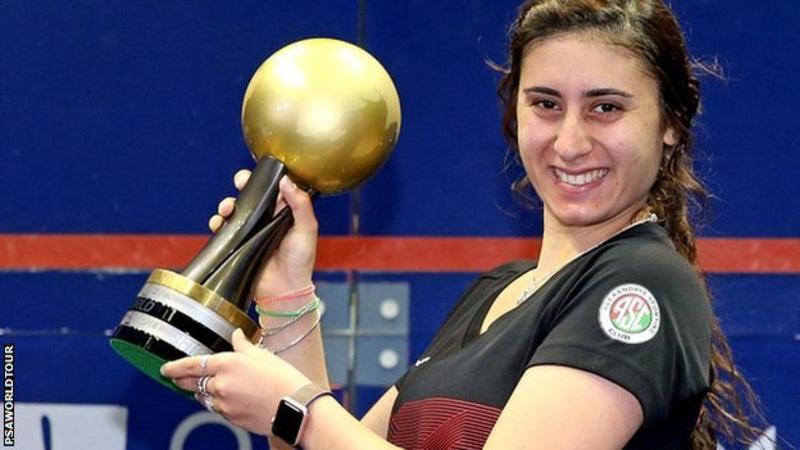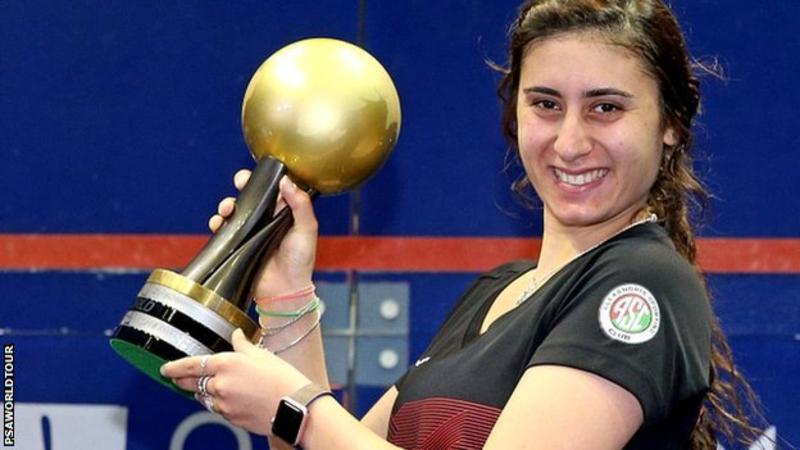 (Photo credit: PSA World Tour)
Parallel to the World Championship, the Gouna International Squash Open took place April 7 till April 14. Egypt's Karim Abdel Gawad, ranked the second internationally, was the tournament's runner-up. This was after he had lost the final to France's Gregory Gaultier, ranked the first internationally, by a score of 3-0 (11-6/11-8/11-7).
Egypt was guaranteed the champion of  the Houston Open and hosted many Egyptians in the semifinals such as Abdel Gawad, Fares Dessouky, ranked ninth internationally, Tarek Momen, ranked 11 internationally and Mohamed Aboul Ghar, ranked 19 internationally.
Abdel Gawad defeated Dessouky by 3-1 (9-11/11-7/11-5/11-7) while Momen beat Aboul Ghar by 3-0 (11-7/11-9/11-5) then Abdel Gawad matched up with Momen in the final. The championship's title went for Abdel Gawad after he had won over his rival by 3-1 (11-6/5-11/11-8/11-6).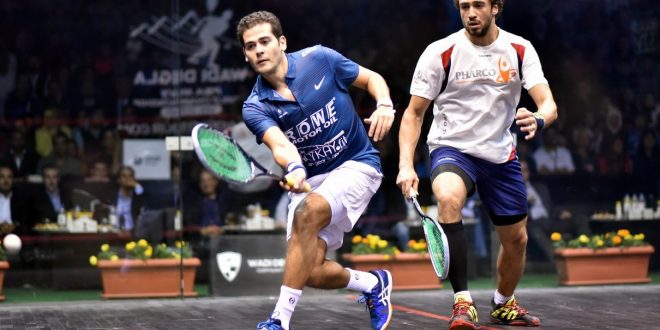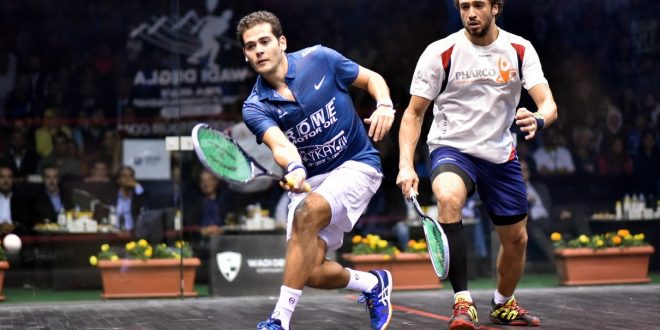 (Photo credit: PSA's official site)
On April 15, Egyptian Rowan El-Araby won the Virginia Squash Racquets Association Richmond Open, which took place in the US. She did not get long to claim her fourth PSA title and the second PSA title in April, as on 23 April she was the champion of the Sentara Martha Jeferson Charlottes Ville Open, which was also celebrated in the US.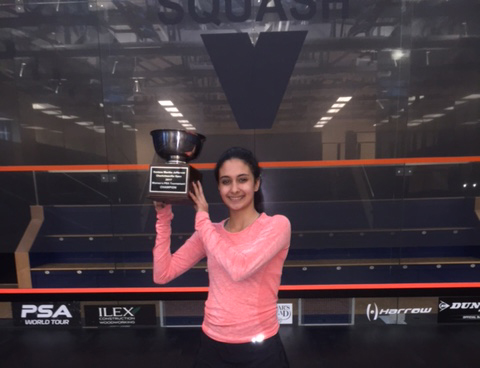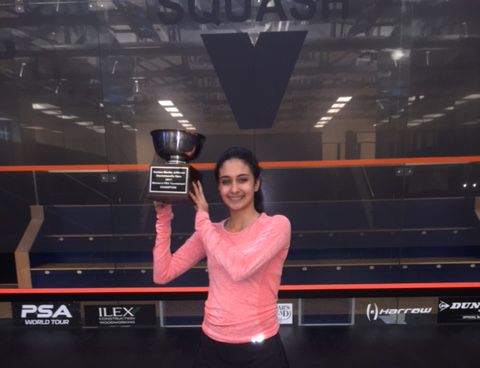 (Photo credit: US Squash's site)
On April 16, and in the Irish city of Galway, another Egyptian was also celebrating winning his fourth PSA title. Egypt's Youssef Soliman claimed his fourth PSA title. This came after he had won the Garavan's West of Ireland Open 2017.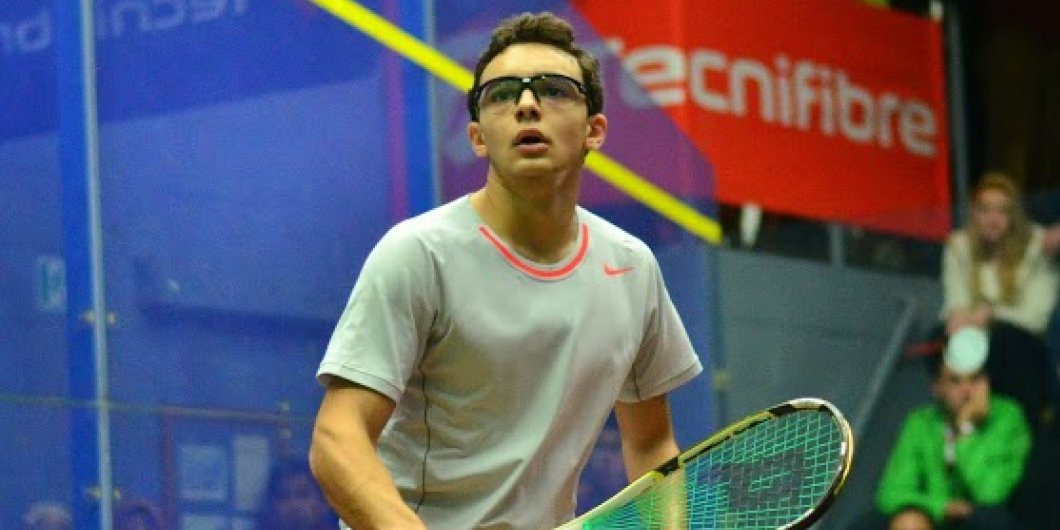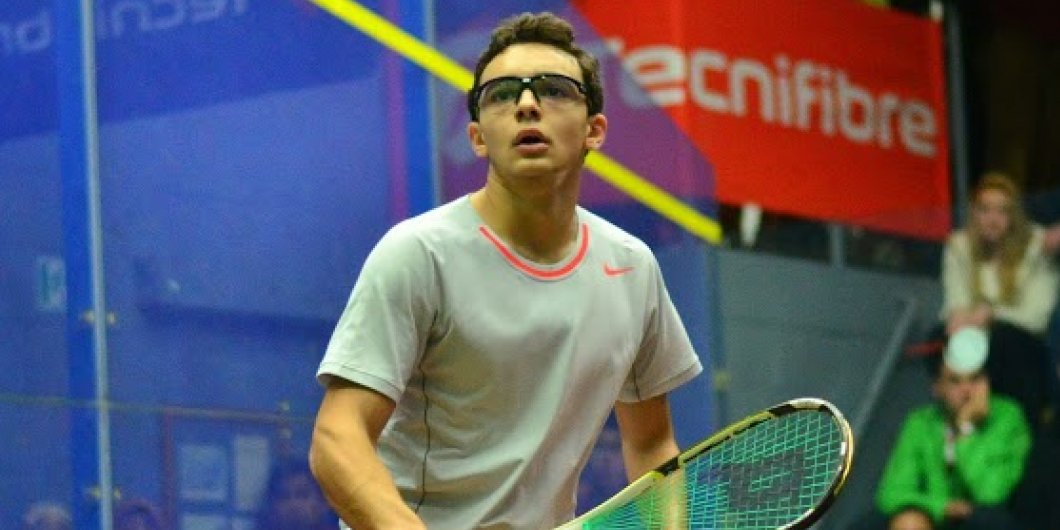 (Photo credit: PSA's official site)
Finally, the numerous and continuous victories Egyptian players achieved in only one month were crowned by Egypt's Amina Youssry as she sealed her first PSA's title after winning the Czech International Championship on April 16.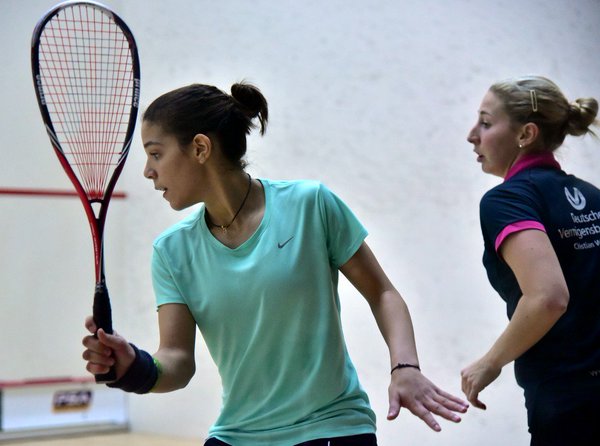 (Photo Credit: Qatar Classic)
---
Subscribe to our newsletter
---