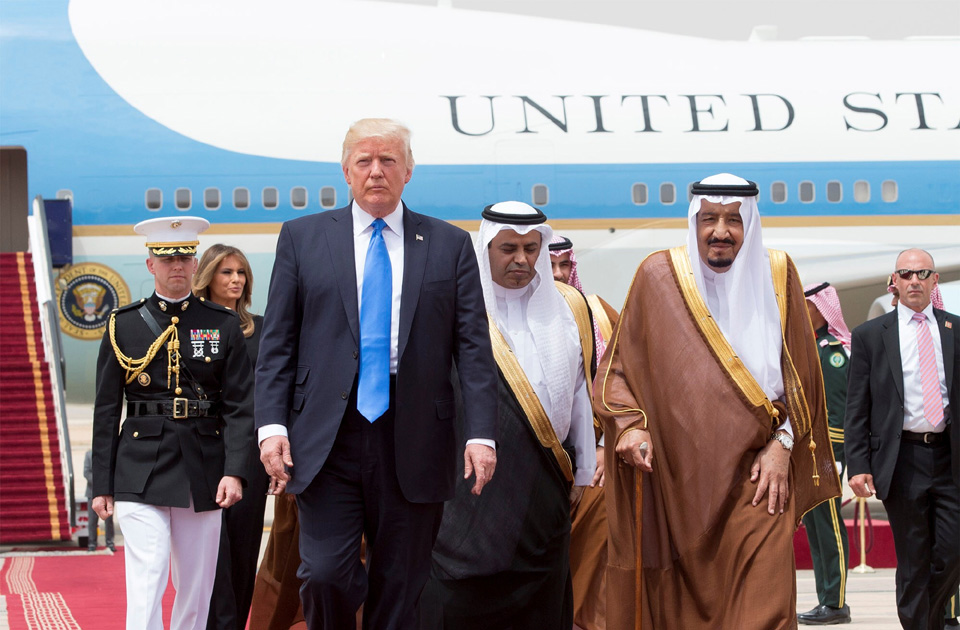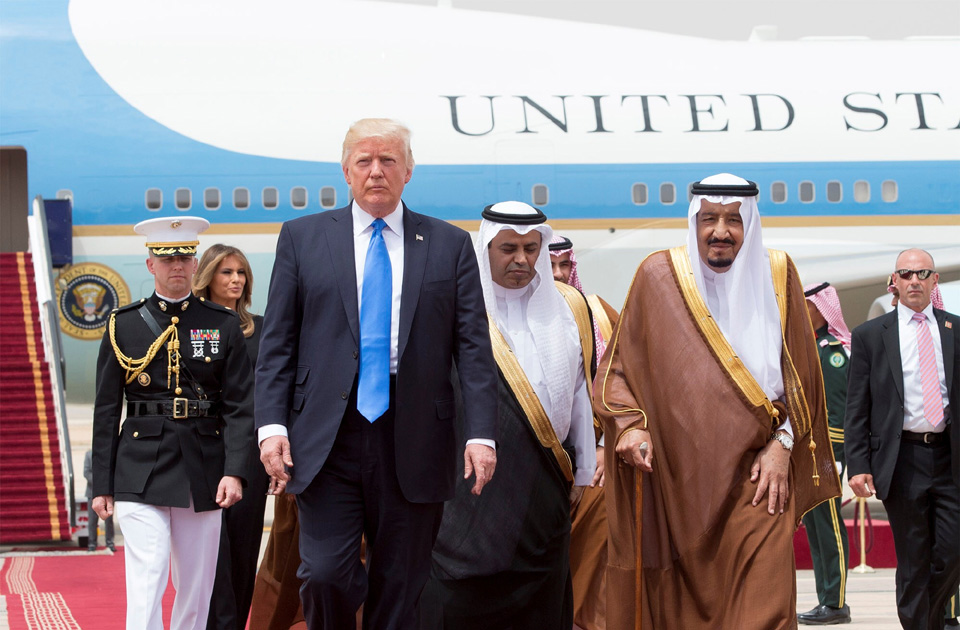 United States President Donald J. Trump arrived in the Saudi Arabian capital of Riyadh on Saturday as part of a two-day visit to participate in the Arab Islamic American Summit.
Trump, who was warmly received at the airport by Saudi Arabia's King Salman bin Abdulaziz Al Saud, arrived to Riyadh with first lady Melania Trump.
The US President is joined by leaders of the Arab and Muslim world at the Riyadh Summit. Trump is expected to meet with Egyptian President Abdel Fattah Al-Sisi on the sidelines of the Summit, marking the second time the two leaders meet since Trump was elected President.
At the Summit, Trump is expected to call for countries in the region to continue supporting the fight against terrorism.
Prior to his election, Trump suggested a number of times that Saudi Arabia had links to the 9/11 attacks.
Along with attending the summit, President Trump is expected to hold private talks with the Saudi government and sign a $100 billion arms deal for Saudi Arabia to buy American military equipment.
---
Subscribe to our newsletter
---