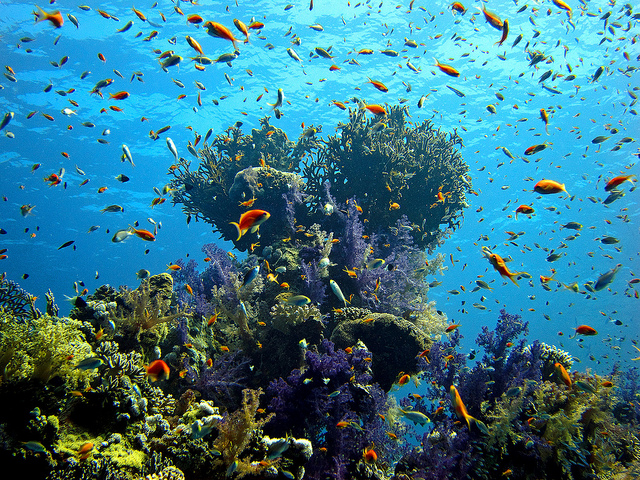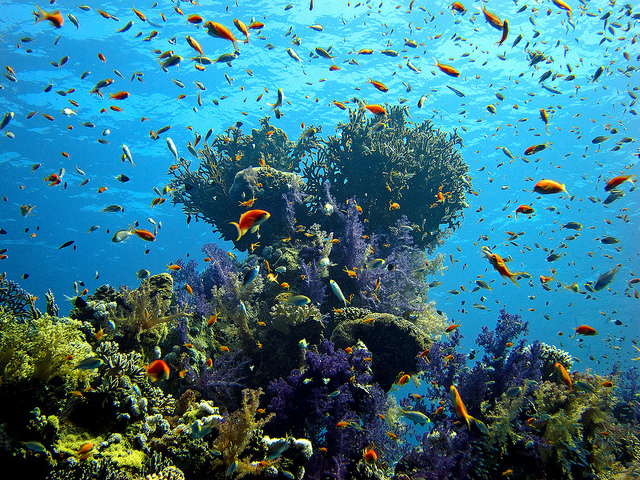 A group of 11 students majoring in Integrated Marketing and Communications (IMC) at the American University in Cairo (AUC) have set out to raise public awareness and support for the conservation of marine wildlife in the Red Sea as part of their graduation project.
Khat Ahmar, means literally "red line", is the first social awareness campaign of its kind in Egypt. It is sponsored by Hurghada Environmental Protection and Conservation Association (HEPCA) a wildlife conservation NGO. According to Farida Hetta, one of the students behind the campaign, Khat Ahmar has two main objectives. It aims at informing and educating Egyptians about the risks posed to the Red Sea and, consequently, to incite behavioral change.
Hetta explains the main aims behind the campaign and further elaborates on their mission. "We aim to educate the general public about the negative impact of polluting the Red Sea, and why it is beneficial and important to make sure we keep the sea and the environment surrounding it clean. We will do so by relating to prominent issues such as the impact of pollution on marine life and ultimately tourism. We also plan to encourage people to help firsthand in the cleaning up of the Red Sea as volunteers or through donations to initiatives such as HEPCA," Hetta added.
In meetings with representatives from HEPCA, the team learnt that there is a massive decrease in the variety of marine life as well as coral reefs due to careless diving, fishing and waste disposal. There are about 250 types of coral reefs worldwide and 8 percent of them are found only in the Red Sea.
According to the Egyptian Ministry of Tourism, 80 percent of all tourism activity in Egypt is associated with marine life in the Red Sea area. Research suggests that one-meter square of coral reefs generates $US 300 per year and when it is destroyed, it takes between 50-100 years to re-grow.
Giftun Island in Hurghada attracts over 200,000 divers annually where the global average is around 20,000, added Heba Shawky, deputy manager of HEPCA. "It is only a matter time before we start to see perceptible impact on our inbound tourism," Youssef El Hennawy, a team member, commented.
Organisations such as HEPCA play a fundamental role in scientific research, monitoring and lobbying for legislation. Initiatives such as Khat Ahmar that promote community involvement and participation are also key drivers for positive change and can compliment government and NGO efforts to address neglected environmental issues.
---
Subscribe to our newsletter
---