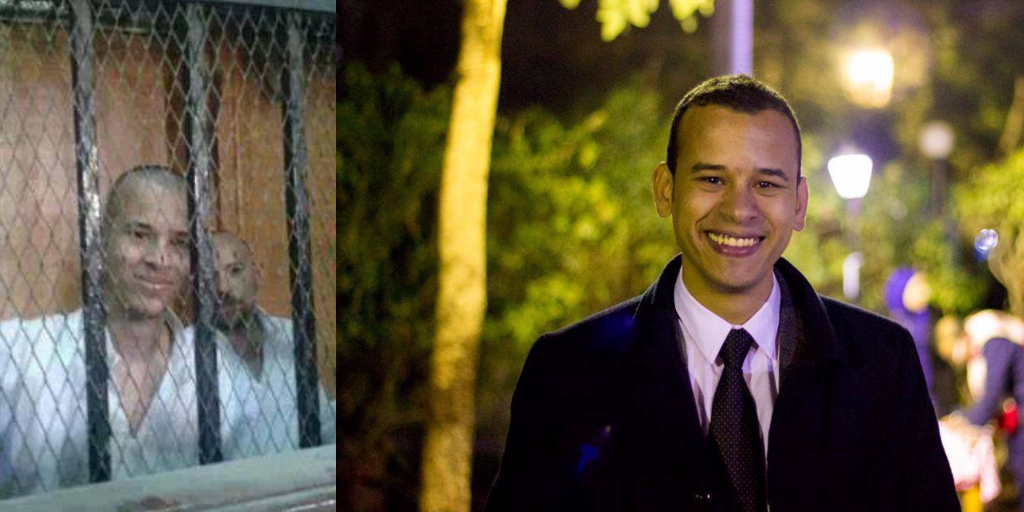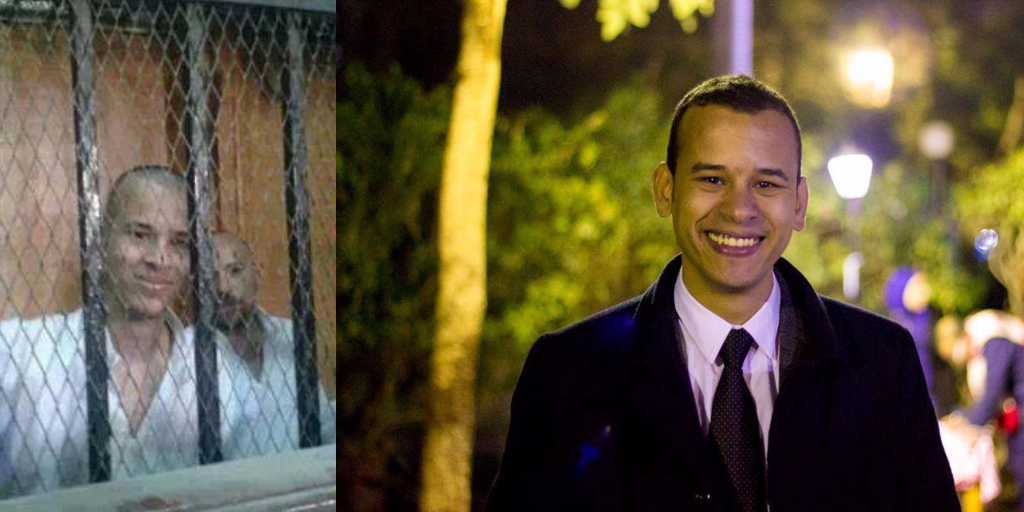 No doubt the 25 January revolution was Egypt's grandest event in recent history, with its positive impact, and regardless of the unfortunate consequences.
Flashback to 2010 in a quiet village in Al-Qalyoubia governorate right before the uprising, a kid sat in a high school classroom with enough understanding that a president should not be in power for 30 years and that opposition should not only be composed of underground Muslim Brotherhood members, but not enough knowledge or awareness to take action.
Tarek Hussein had no idea that, in six years, he would be a lawyer to defend those who stood up for the values of revolution.
"Political spaces were non-existent in governorates," began Hussein.
Abu Zaabal prison had opened in Al-Qalyoubia and it was complete chaos, Hussein recalled, but no protests had erupted, driving Hussein to travel to Cairo to be part of the unfolding events.
"I participated in revolution for the sake of understanding the situation," Hussein recalled.
Basic understanding of how toppled Hosni Mubarak could not be in power for 30 years was not to be found among Hussein's circles in his hometown.
Hussein went back to school, with a hope renewed, and a foot having taken its first step on the path of political awareness. He vividly recollects his headmaster doubting the revolution, and any changes to follow. The 18-year-old strongly defended what he lived and the martyrs the he saw fall.
"I felt proud because I stood up to what I believe in," Hussein said.
By the end of 2011, Hussein had started law school, and protested in each and every protest since then, from the Mohamed Mahmoud events, where clashes between protesters and security forces took place marking one of the peaks of the 25 January revolution, till after 3 July and Abdelfattah Al-Sisi's takeover.
"After the revolution I imagined we would live a Utopia," but by the end of the year Hussein's dream crashed. With this crash, he came to realize what human rights are. It is a crime to torture people behind bars, it is a violation to imprison anybody without knowing why, home raids should not happen, and protests are a universal right.
"I researched, read, and listened to others. I learnt so much from those I met at protests," Hussein said. He took his learning process, and his newly found citizen reporting skills to social media, becoming the popular Tarek "Tito."
In May 2012, Mohamed Al Baradie, who ran for a presidential race in 2012 but dropped out early, established Al Dostoor political party where Hussein was one of the founding bricks, and took up a leading position for the party's branch in his governorate.
"I felt like it was the party representing the revolution; its slogan was the same as the one raised in January, and Al Baradie was an icon back then." Hussein was also driven by purpose.
Hussein continues "I wanted to decentralize political activity, raising awareness in my village. Governorates have been on the sidelines of political spaces for as long as I can remember."
Awareness campaigns on what political participation means, illiteracy classes, and medical convoys to marginalized areas spanned throughout different governorates.
Muslim Brotherhood affiliate Mohamed Morsi came to power, and with him the 50-member committee, drafting the Muslim Brotherhood constitution followed by amendments revolving around Articles 2 and 219 concerning the status of sharia law in the constitution.
"The 2012 constitution was a real test for me," Hussein held. At that stage, a lot of people started gathering around him and believing in the ideals he was calling for. A constitution that bans rights and freedoms' violations was the wish; a wish not granted. The constitution allowed military trials for civilians; it did not protect labor and farmers' rights, among other flaws.
In March 2011, a referendum found more than 90 percent of his Hussein's village voted yes; comparing the percentage to the 60-40 percent yes for the Muslim Brotherhood constitution, Hussein was ecstatic. "This exceeded my expectations. I felt like I succeeded in my mission," said Hussein.
Having the ability to make people refuse what those in power wanted, while the Muslim Brotherhood were still popular was a success, he found.
Refusal went up a notch higher in Cairo. In March 2013, a demonstration erupted at Maktab el Ershad, protesting people who have been beaten by the regime. Hussein was arrested.
By then, Hussein had become known among political circles and the media. Numerous revolutionaries called for the activist's freedom.
The main charge Hussein faced was attempting to overturn Morsi's regime. Hussein got out four days later, but the case was not closed. He nevertheless continued his political activism.
The second uprising wave came, and millions flooded the streets on June 30 to call for Morsi's stepping down.
The military intervened, General Sisi took power, and a roadmap was put forth. The roadmap included he temporary suspension of the Egyptian constitution of 2012 in addition to empowering the head of Egypt's High Constitutional Court (HCC) to run the country until a new president is elected.
"I was convinced with the roadmap, which dictated that the military shall not be interfering in ruling Egypt. With time, I realized that this is not the case," Hussein recalled.
Pro-Morsi sit-ins were violently dispersed. "The amount of blood shed was unbearable," said Hussein. Official numbers count 500 corpses, while other statistics amount to 1000.
"Most political forces had agreed to the dispersal…I disagreed. Muslim Brotherhood supporters had the right to protest, even if we disagreed with what they are calling for. Those belonging to that camp needed defense once arrested. I foresaw that they will finish off the Brotherhood, and eat up the rest of civil forces and opposition. Although revolutionaries refused to view the near future bleakly, this is exactly what happened," Hussein said.
The regime activated the Protest Law, first thing was 'Shura Council' protests and more than 40 thousand political prisoners currently lie in its prisons.
The 2014 constitution, yet again, came out flawed, with harsher conditions under which a civilian could be tried before military tribunals.
In September 2013, the case was reinvestigated. "Under Sisi's power, I was charged with attempt to overthrow Morsi regime," Hussein added "oppression, and all events and decisions after the dispersal did not surprise me."
On the third anniversary of the January revolution, revolutionaries organized three main protests, none of which involved the Muslim brotherhood or their supporters. Hussein joined the one in Cairo's Maadi district. He was arrested for the second time.
The charge this time was belonging to the "terrorist" Muslim Brotherhood organization.
"I was being charged under two cases, both opposite each other," Hussein was in disbelief.
In an embodiment of the comic situation, Hussein had two trial sessions, one for each case, on the same day, in the same courthouse, running from one to the other. The situation was so absurd that TV presenter Bassem Youssef did not pass on the opportunity to bring it up in his satirical show El Bernameg.
Another tragedy befell Hussein. From inside his prison, he learnt that his little Brother Mahmoud was arrested the same day.
Three years his junior, Mahmoud grew up listening to Hussein, and was influenced by his activism in their village. He had decided to join the 2014 anniversary protests, but by the time he arrived to Cairo, they were dispersed. On his way back home, he was arrested from a checkpoint over a t-shirt that read "a Nation Without Torture". It belonged to his brother, and was part of a 2012 one year campaign against all types of torture and which called for an article in the constitution which criminalized it. Ironically, Mahmoud was electrocuted in detention.
"It killed me that I was imprisoned too and could not help him," Hussein recalled. After 76 days in jail, Hussein was convicted of belonging to the Muslim Brotherhood, but got acquitted in the appeal.
Revolutionaries had campaigned for Hussein's freedom, and he decided to do the same for his brother. A full-fledged campaign was launched, in newspapers, on TV, news agencies, and on social media. Amnesty International came on board, collecting 145,000 signatures for the then 14-year-old's release. Mahmoud became one of the most well-known political prisoners in the Arab region.
Meanwhile, Hussein had been defending other political prisoners, and was appointed on El Dostoor's rights and freedoms committee.
In March 2016, over two years later, Mahmoud was released. Hussein's name and the word "inspirational" appeared together in the same sentence in many a writer's articles. Hussein got acquitted eight days after Mahmoud got released from his first case. By then, he was graduating from law school.
Without question, Hussein chose to be a rights lawyer. He began working at the Egyptian Center for Economic and Social Rights, handling the forced disappearances' file, political prisoners' cases, and labor rights.
A few days ago, Hussein defended 17 Al-Ahly football club fans, Al-Ahly is a prominent Egyptian sports club, till they were released.
Looking back at his journey, Hussein finds himself content for transforming from a passive to an active person.
"It saddens me that the revolution's goals were never met. On the contrary, under the current regime things have gone worse. But as long as we are trying to change the reality, we will be able to someday. We have to, way too many people have been killed and imprisoned to change our reality".
Hussein plans to study international law, as well as political science. "Education is the basis of everything. If people got properly educated, everything will fall in line."
Hussein was one of the organizers of former presidential candidate Khaled Ali's campaign in 2014. He is also a part of the Freedom for the Brave campaign, which has been spreading awareness and documenting violations of freedoms since 2014.
---
Subscribe to our newsletter
---