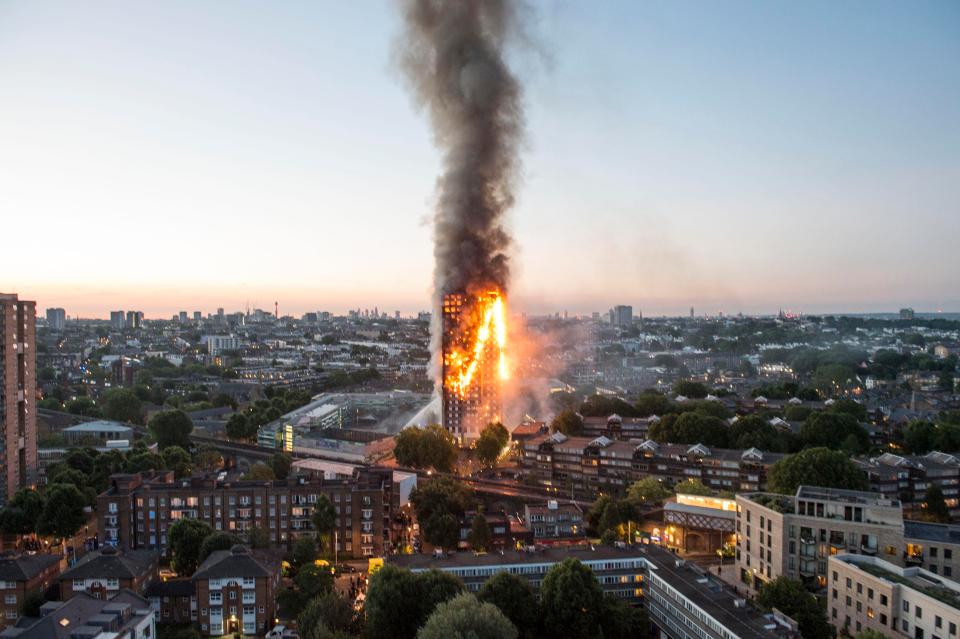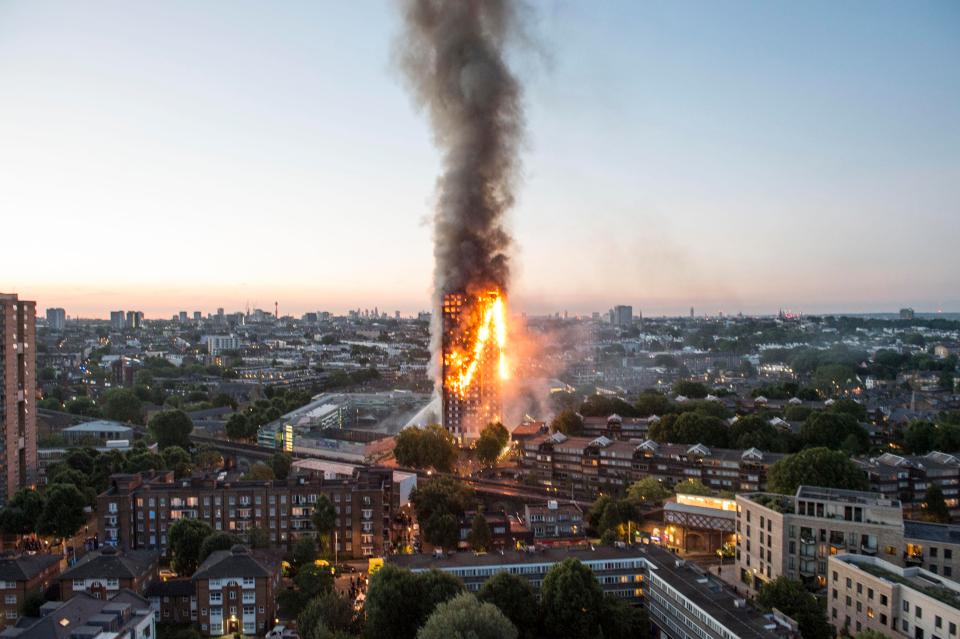 Witnesses who watched as the Grenfell tower in north London was engulfed in flames early on Wednesday said that they believe more lives were saved due to the heroic actions of their Muslim neighbours, reports say.
Many Muslim residents in the building were awake in the early hours of the morning to eat and pray prior to beginning their fast for the religious month of Ramadan.
As they were some of the first to notice the fire, they had the chance to warn their neighbours and help them get to safety.
Ramadan "Saved People's Lives"
Putting their own lives at risk, neighbours in the 27-story building tried to warn others of the ultimately deadly fire, which has killed 17 people thus far.
One resident, Khalid Suleman Ahmed, a 20-year-old Muslim Londoner living with his aunt, was among the first people to recognise the emergency situation as he was waiting to eat sohour, a pre-fast meal.
He said to HuffPost UK: "No fire alarms went off and there was no warning. I was playing PlayStation waiting to eat sohour then smelt smoke. I got up and looked out of my window and saw the seventh floor smoking."
He immediately ran into the hallway and started to warn his neighbours of the fast-growing fire.
"I woke my auntie up, then got clothes on and started knocking on neighbours' doors… The whole corridor went black with thick smoke." he said. "I would be up this late on a Friday night possibly but never a random midweek night unless it was Ramadan.
"There are a lot of Muslims living there and people choose up to stay up and wait so it was certainly a factor for me and others. It probably did save lives," he added.
Another witness said to the UK's Sky News network that Muslims "were a lifeline" for the residents of Grenfell Tower.
Witness on Sky News said Muslims who were awake for Suhoor were a 'lifeline' for people who were evacuated from #GrenfellTower

— Hassan Rizvi (@hassanrizvii) 14 June 2017
Stories that continued to be revealed well into Thursday described how Muslim residents, and witnesses to the fire arriving back from Fajr prayer at the local mosque, were quick to help.
A video of a woman speaking at the site the Grenfell tower also emerged online:
Muslims awake due to #Ramadan among the heroes who helped save lives at #GrenfellTower fire last night…#London pic.twitter.com/dxgHgjwIzF

— Zahid Akhtar / زاهد (@AHudhayfah) 14 June 2017
She says: "If it wasn't for all these young Muslim boys round here helping us, coming from mosques, a lot more people would've been dead.
"They want to talk about them when they're doing bad things, but when they're doing good – they were the first people with bags of water giving to people and helping people and running and telling people."
Response
After the incident, Londoners of various backgrounds offered assistance to anyone affected.
Multiple mosques and Islamic centres, along with churches, Sikh temples, and other institutions, opened their doors to anyone who needed food, shelter, and other aid.
An Noor have opened their doors and I'm giving lifts if anyone is in need. Please holler ASAP. I am here pic.twitter.com/Cf7MBccI8x

— •تيانا• (@FruityTerrorist) 14 June 2017
Guys from east london turned up with food, water and sanitary items for those evacuated from the tower block #grenfellfire pic.twitter.com/jGp6cO23Zm

— AssedBaig (@AssedBaig) 14 June 2017
Many of those inside of the building were still being treated for smoke inhalation, among other injuries. The fire, which killed 17 and hospitalised over 70, took more than 200 firefighters to battle.
---
Subscribe to our newsletter
---