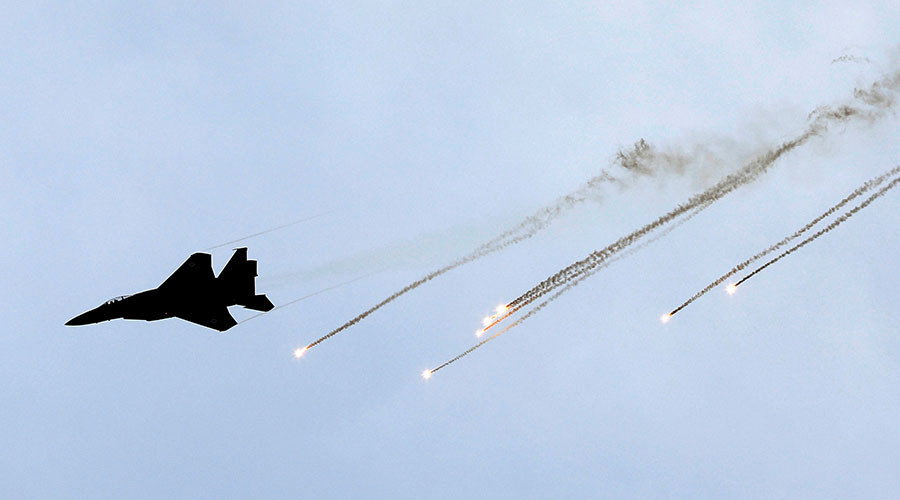 Israeli warplanes struck the Gaza strip early on Tuesday, following a rocket fire that landed and exploded in Israel.
The warplane strikes hit three areas; the southern city of Rafah, Gaza City in the north, as well as open land southeast of Gaza City are the three locations where the bombings occurred.
The Palestinian health ministry said there were no immediate reports of casualties; however, an AFP photographer in Gaza reports seeing at least one-man bleeding and being taken for treatment from a house near the base, according to Ahram Online.
The strikes came hours after a rocket hit an open area close to Israeli border communities without causing any injuries.
Haaretz reports, that according to the Israel Defense Federation (IDF), a Salafist group linked to the Islamic State (IS) claimed the rocket fire attack.
The Gaza Strip has been under Israeli siege since 2006. On a daily basis, Israeli drones circle overhead, providing a constant background noise. Israeli planes drop bombs here and there, not often causing casualties, but reinforcing the sense of terror.
The United Nations reported earlier in 2016 that oe-third of children in Gaza, or nearly 400,000, were shell-shocked and needed psychological counseling as a result of the trauma they have experienced.
---
Subscribe to our newsletter
---