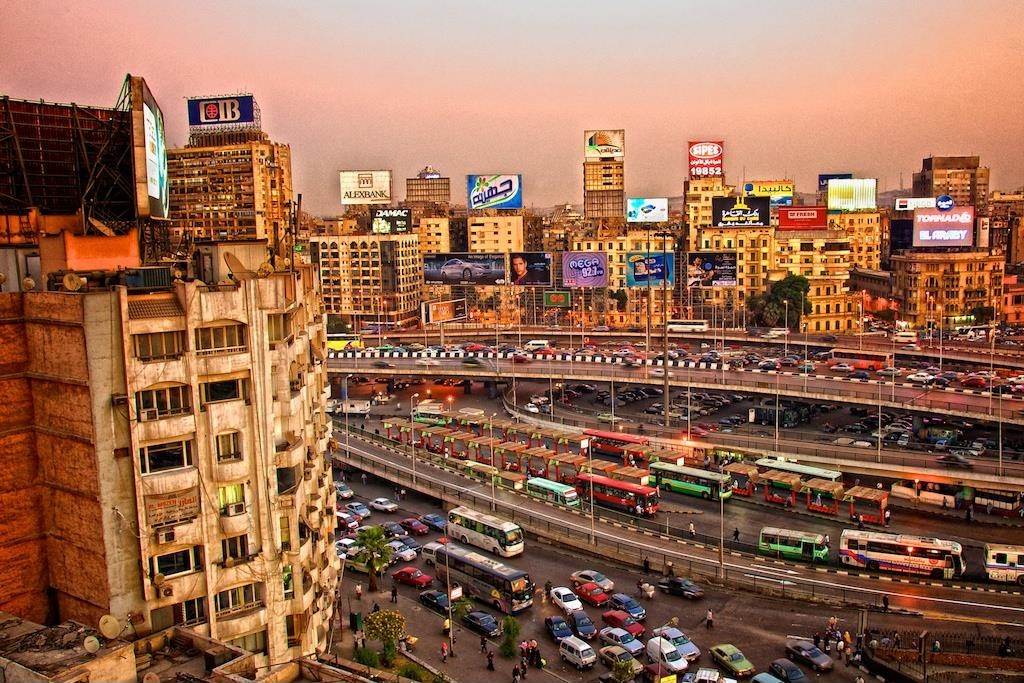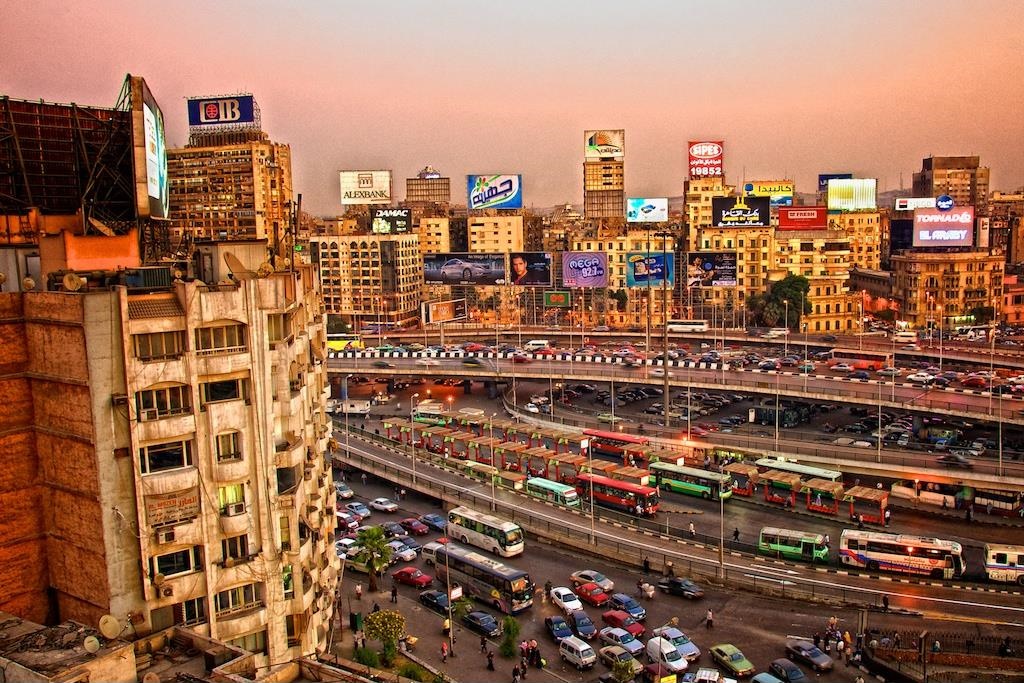 A few days ago, Bey2ollak has revealed its completely revamped Android version that was literally re-written from ground-up!  Other than the app's major performance improvements and new material design, the new version comes with a long-awaited list of features to ease up the daily commutes.
1- Voice & Image Reporting
A feature that enables its vast network of commuters to better communicate "What" is really happening on the road! So whether it is a road bump, an accident or even a "Lagna" that's causing traffic, you will know it all on the newest version of Bey2ollak.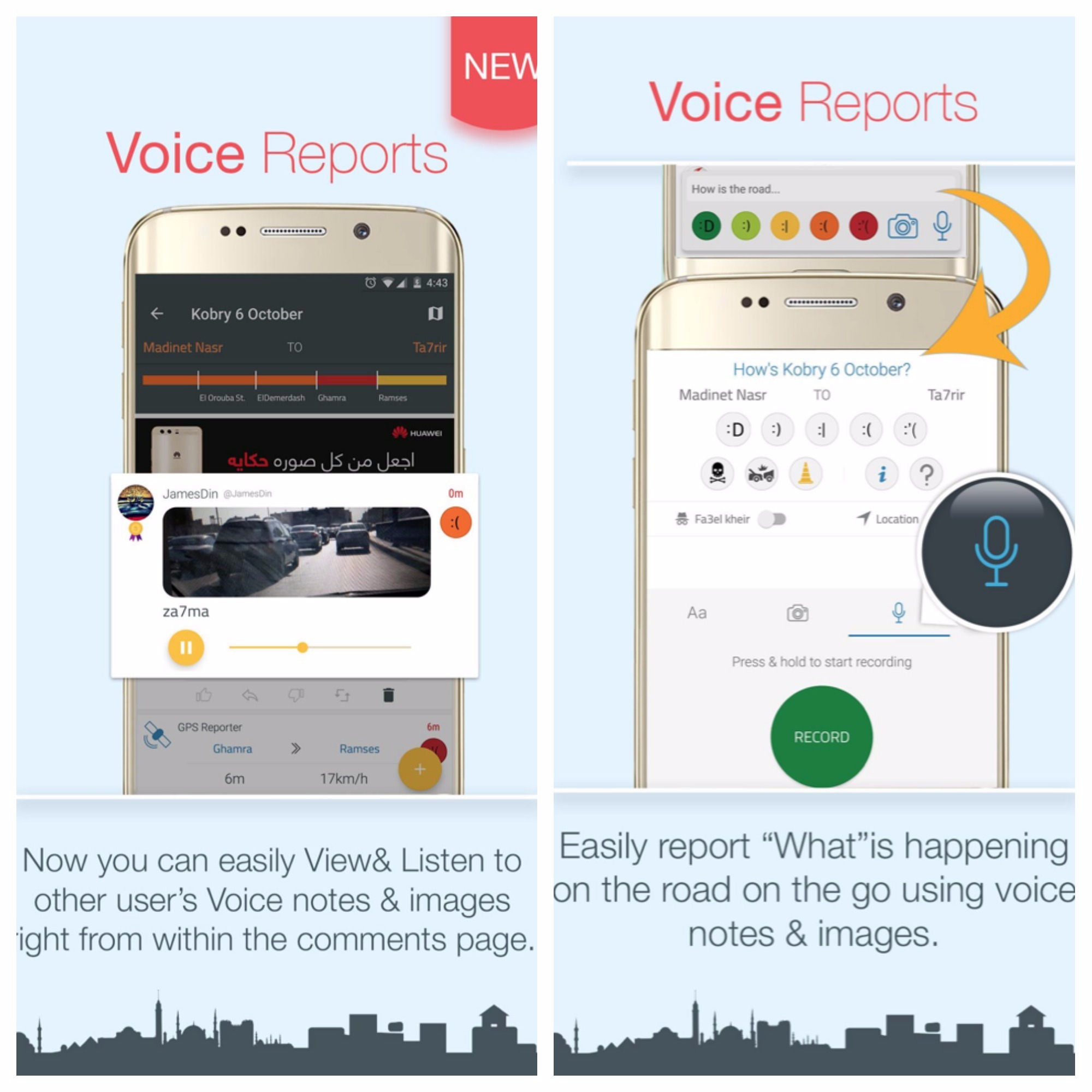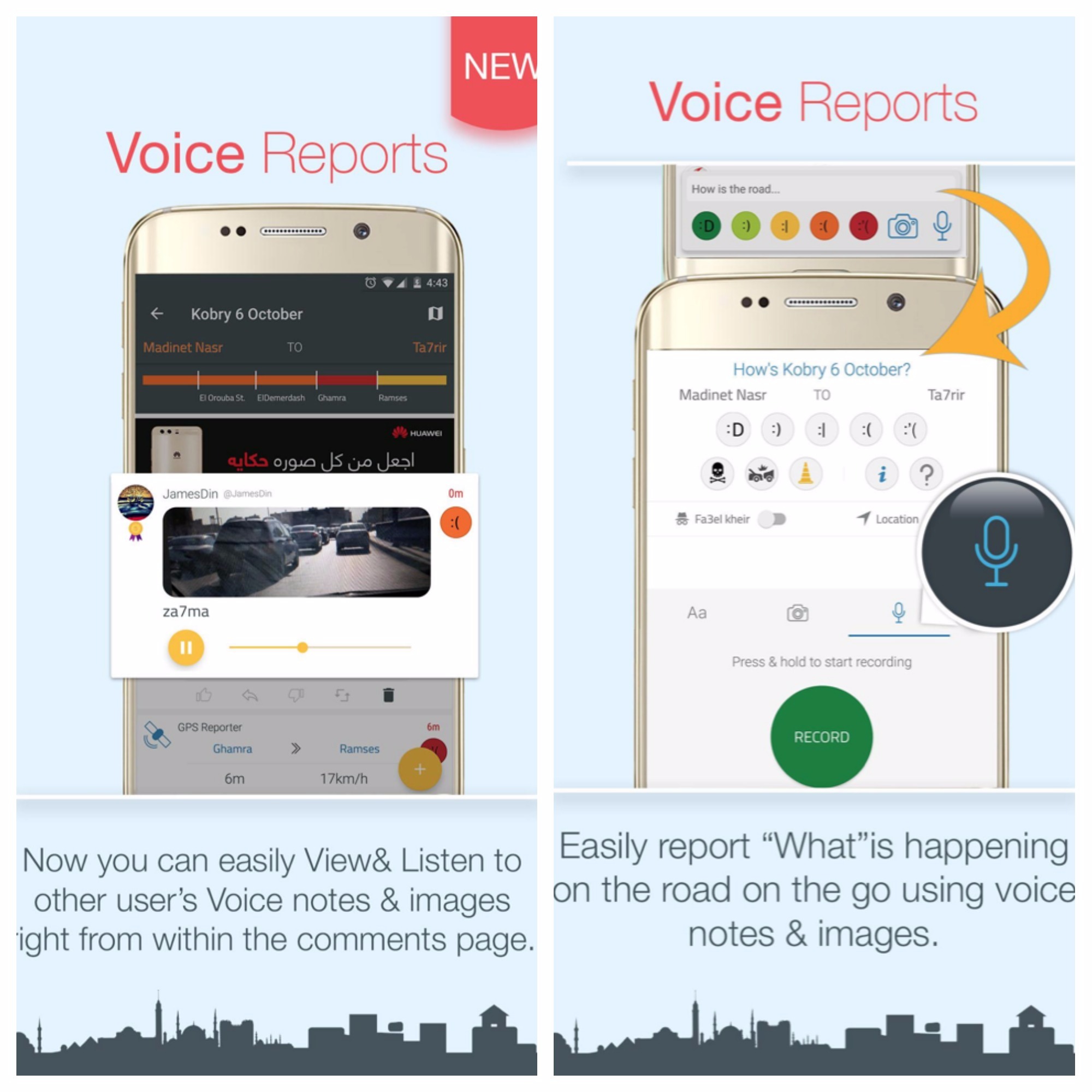 "Now traffic reporting is easier than ever, you can simply record your voice note & place the last photo taken by your camera, in a matter of seconds," according to Bey2ollak.
2- Trip Planner
Located at the main interface as a new tab, the "Planner" enables you to setup your trip by choosing your destination, and quickly provides you with a traffic overview on the different alternatives routes to reach your destination with the least amount of traffic possible!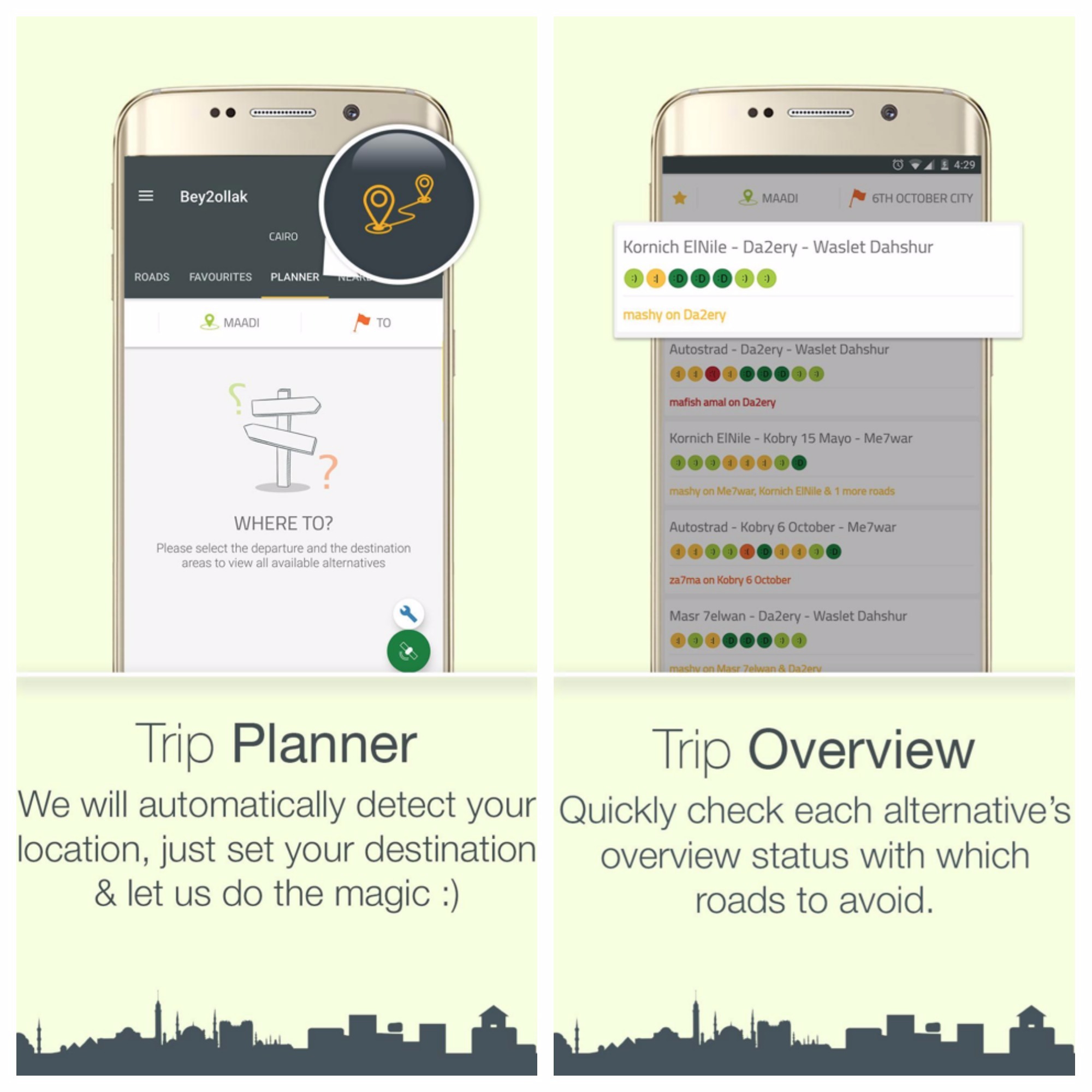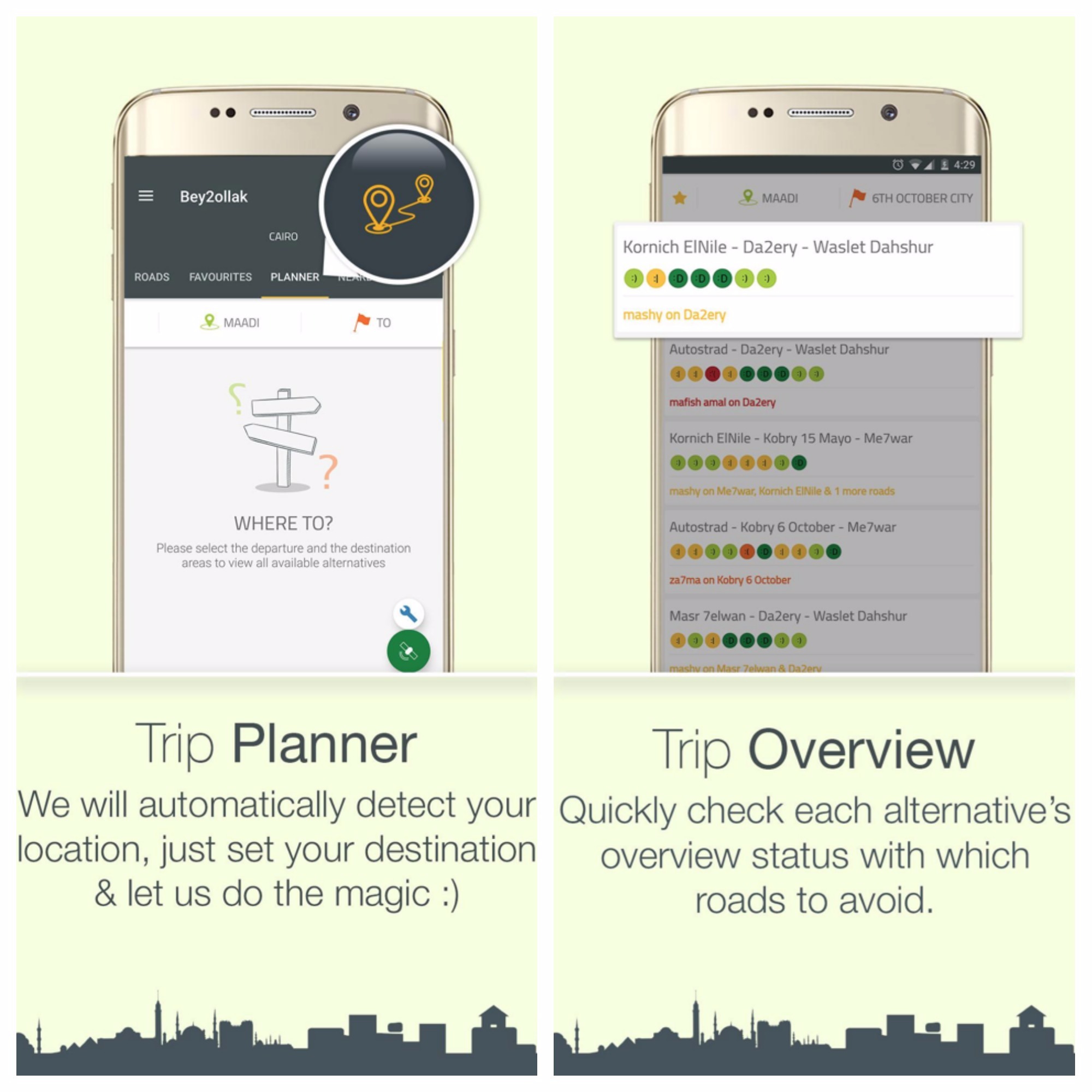 Under each alternative name, you will see the traffic conditions on its roads ranging from "7alawa" to "Mafeesh Amal"  and in text you'll get the name of the most crowded road(s) or if everything is snappy, you will see a short sentence like "all roads are clear", as shown in the above picture.
Bey2ollak: "the commuters' social network"
Co-Founder and CEO of Bey2ollak Gamal Sadek says that with this update, the traffic crowdsourcing app is making local commuters much more social which is the whole essence and mission of the company "to better connect people on the road and empower them to beat traffic together," says Sadek.
"Crashes were frequent and slowness was a challenge we needed to overcome, most of our code was more than three years old! We knew we had to rewrite everything from ground up but it was never an easy decision. Now, I am proud to say that our Android version was rebuilt using the latest technology and soon the iPhone version will follow," adds Sadek.
One of the many benefits of the revamp is that the app now supports the Right to Left (RTL) orientation properly. In other words, users may change the language of the new Android version to Arabic while enjoying a seamless organized layout just like the english/franco version.
Bey2ollak is a "community of positive commuters that took a conscious decision of helping each other out, we're just providing the medium" says Sadek.
Bey2ollak has been operating in Egypt for the past six years and is currently being used by more than 1.3 million Egyptians.
---
Subscribe to our newsletter
---